Another Miserable Performance [by Gary Watton]
ANOTHER MISERABLE PERFORMANCE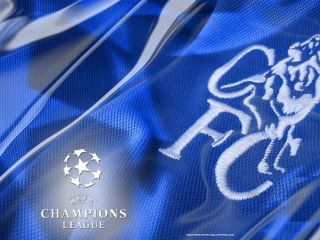 This isn't quite the nightmare November that we suffered under Ancelotti and Di Matteo, but last night's efforts were woeful.
Two defeats against Basel [a good team, but hardly world-beaters] is firm proof that Chelsea are light years away from winning the Champions League. Mind you, the same could easily have been said when we got stuffed 3-1 in Napoli, and somehow, by hook or by crook, we managed to lift the ultimate prize three months later. However, no such fairytale ending awaits this time unless Chelsea move up the gears and find an enormous improvement on that toothless display in Switzerland.
Our fluency was completely missing and we couldn't string half a dozen passes together. Oscar was peripheral. He worries me. Yes he is scoring goals and creating too, but he doesn't half go missing in many major matches. Perhaps he needs to play in a central role, as an attacking midfielder, where he has the guile to unlock defences. He doesn't have the pace to be on the wing.
Why was Hazard not played? He has the speed to trouble defences. Admittedly, Willian did okay and is growing into his Chelsea career. Should Schurrle not have started? He has played best in the Champions League, so last night was an obvious opportunity for someone who has done nothing of note in the English Premiership, other than his tap-in against Manchester mercenaries.
We definitely don't look like candidates to win either of the two leagues, and we may have to concentrate on winning the domestic cups, which is still no bad thing, and at least is a continuation of our silverware bragging rights. However, I am sick and tired of our soccer being a distant second to the hyped Arse-nil in quality.
I am sorry to have to say this to you 'Jose can do no wrong' brigade but Chelsea won with style home and away against Basel under Rafa Benitez. It is high time Mourinho started to deliver some exciting football instead of blowing endless hot air about the attractive football that is some day coming our way.
Gary Watton [http://sporthistorian.blog.com/chelsea]