Chelsea Terrace Talk – Irish Examiner Article By Trizia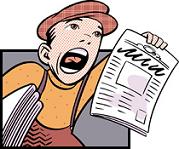 I trust Jose – I really do – but I am finding it very hard to understand some of his decisions at the moment. It wouldn't have taken Einstein to predict that Essien was going to find it hard going starting against Southampton. Many Chelsea fans would have to think very long and hard about even bringing him on for a final 10 minutes against anyone really. He is no longer the warrior we witnessed in Mourinho's first tenure at the Bridge. Even looking beyond the initial mistake that led to the goal, it was actually painfully sad to see him trying to compete in this game – Mourinho must know that he is not up to the pace and physicality of the Premiership anymore so why start him? Jose has always had a soft spot for the Ghanian and saved him the ignominy of being subbed in the first half – a practice that the manager has rarely shirked in the past when a player has not come up to standard or has disobeyed instructions. But I will be very surprised if we see him start another game for Chelsea – although Jose did use Essiens's booking as the reason for the substitution – loyal to the end.
Given the diabolical performance against Basel, when Southampton scored, I feared the worst and given the way we played in that first half I could only see us forfeiting points once again – particularly galling as Liverpool, Tottenham and United had all of course dropped points. Again there was no urgency, no fight – we wanted too much time on the ball – the midfield was anonymous – this was not a Jose Mourinho performance.
At half time we discussed what the issue could be – the conclusion was that Jose is stuck between two styles. He is traditionally known for his powerful sides who steam-roller past the opposition. But this time round he is trying to play a more attractive, expansive and creative type of football – a variation perhaps on tika taka – possibly through his own volition (to prove that he can) or as a direct order from his paymasters – who knows. If this is the case then it may explain why he is trying to fit square pegs in round holes at the moment – and he may even eventually get it work. But it will take time and some additions to the squad and until then we need to be prepared to see some pretty mediocre football at times.
All that said, the majority of the second half was pure Jose of old. We moved the ball quickly and accurately, put in some beautiful crosses, saw some dangerous set pieces, competed physically with a "robust" Southampton side toe to toe – and look what we achieved.
Mata, Ramiries, Torres and Terry all put in man of the match performances. Ba (who I don't rate at all) put himself about in an almost Drogba-esque fashion – and we upped the tempo to a frenetic pace in parts – and we were rewarded.
We needed the win, not just for the points and to keep in contention but to get that Basel game out of our systems. I think that result sits firmly as a Jose cock-up – they are far and few between so we can forgive him that one but he patently went out there for the draw and that is a very dangerous thing to do, especially with a group of players that you are still getting to know. Lesson learnt I think, and hopefully will not prevent us finishing top of the group as there are quite a few teams I would like to avoid until later in the competition when we should be playing a little more consistently.
One player who is impressing all at the moment with his consistency and adaptability is Cesar Azpilicuerta – or Dave as we call him down at the Bridge. Who would have ever imagined that a fit Ashley Cole could be left out of the team for anyone, never mind a right-back. I feel quite smug about this one as I was positive that Dave was exactly the kind of player Jose makes a stalwart of his team and knew he would win his place back somehow. I was confused earlier in the season why Ivanovic was being preferred to the classy right back, but now even Mourinho realises he has to get him in somehow and if that's at left back then so be it. Ivanovic has made a fair few mistakes recently but the manager obviously admires the raw strength and aggression he brings to fore, which is all well and good but given our lack of striking options we cannot always rely on cancelling out such mistakes that easily these days.
For his part, Dave never complained at not being an automatic start at the beginning of the season and carried on training hard and doing his best every opportunity he was given. Hopefully, the same will happen with Mata – the rumour mill has him signing a pre-contract with PSG – I really pray that this is just paper talk as his performance against Southampton very much demonstrated that he could play a central part in this new style of football Jose is trying to achieve.
Mata too has wisely kept his mouth shut and looks to be just letting the press write whatever they want and allowing Jose to field their incessant questions. I hope a resolution can be found to keep the little Spaniard at the Bridge – he makes us a better team.
Have to say it's a little frustrating watching the blues at the moment – looks to be one step forward, two steps back sometimes, but we have to be patient – this really is a new project for all involved. Second is not a bad place to be although Arsenal being ahead of us does make it rather less palatable. We need to hope that Ramsey's rich vein of form peters out quick smart and that they go back to be the media's beautiful also-rans sometime some time very soon indeed.
Posted by Trizia
(You can see all the Terrace Talk articles here)
Related Images: