Chelsea Blip-O-Meter Reading
CFC Match/Match Comparison 2012-13/2013-14: -5pts
75 – 5 = 70 points
Blip-O-Meter Reading: 7.5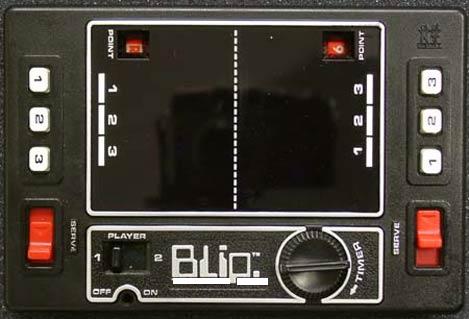 When Mourinho returned the Chelsea Blip-O-Meter was returned to its place in a cupboard deep inside the bowels of the East Stand.
Lose to Everton? That didn't qualify as a "blip". That was just one of those things….
Lose away at Newcastle?
We rarely get a decent result ooop thur in Gordieland.
But with mighty West Bromwich Albion the next fixture (albeit at home, rather than that graveyard of Chelsea Managers, The Hawthorns), someone in the Chelsea hierarchy gave instructions for the Old Blip-O-Meter to be dusted down and given a quick service.
Just in case….
And the next thing you know the needle is jumping around like a punk in a mosh pit.
It got as high as 9.4 before Mourinho demonstrated that he, rather than David Moyes, had inherited Sir Alex Ferguson's magic watch and cosmic powers over opposition defenders and match referees.
Was it a penalty?
Strictly speaking, yes.
Would I have been happy were it to have been awarded against Chelsea?
No – but that would apply equally were Ivanovic to take his chainsaw out and remove Van Persie's head with it near the penalty spot (something that I've always felt he had the potential to do – a sentiment is apparently held by others, including Luis Suarez).
Despite his protestations the defender was not simply "holding his position"; so that Ramires ran into him. He was running in on a converging course with Ramires. Ramires was between him and the ball. He made no attempt to play the ball but made substantial contact with the player. Dangerous anywhere on the pitch – near suicidal inside the penalty area.
To quote the poet: I've seen 'em given
So, where have the wheels fallen off our chariot (bearing in mind that we were but seconds away from consecutive defeats)?
From 10,000 miles is appears as though Mourinho is repeating many of the mistakes of Guardiola and Heynckes that handed us the European Cup.
Allegedly  "wide"  forwards playing on their wrong wings are routinely cutting inside to shoot. When it comes off, it is impressive – particularly when counter-attacking. But when faced with a parked bus all they are doing is heading into traffic. We move the ball laterally across the pitch, in front of the defence – and often the defensive midfielders – without testing the defenders.
Pace and width would appear to be the obvious answers. Get to the by-line and cut the ball back into the danger area.
OK we don't have Drogba waiting in the middle – but surely one of our forwards/half-forwards ought to be able to get onto the end of a cross?
As it is, we look as though we may be entertaining Southampton when we are in the [recently] unusual position of being below them in the table.
Expect them to park the bus…
| | | | | | | | | | | | | | | |
| --- | --- | --- | --- | --- | --- | --- | --- | --- | --- | --- | --- | --- | --- | --- |
| Match | PointsAvailable | 13/14 | GF | GA | GD | 12/13 | GF | GA | GD | Par ± | Pts±YTD | GF±YTD | GA±YTD | GD±YTD |
| *Hull (Reading) (h) | | 2-0 | 2 | 0 | 2 | 4-2 | 4 | 2 | 2 | 0 | 0 | -2 | -2 | 0 |
| Aston Villa (h) | | 2-1 | 4 | 1 | 3 | 8-0 | 12 | 2 | 10 | 0 | 0 | -8 | -1 | -7 |
| Man Utd (a) | | 0-0 | 4 | 1 | 3 | 1-0 | 13 | 2 | 11 | -2 | -2 | -9 | -1 | -8 |
| Everton (a) | | 0-1 | 4 | 2 | 2 | 2-1 | 15 | 3 | 12 | -3 | -5 | -11 | -1 | -10 |
| Fulham (h) | 2 | 2-0 | 6 | 2 | 4 | 0-0 | 15 | 3 | 12 | +2 | -3 | -9 | -1 | -8 |
| *Tottenham (a) | | 1-1 | 7 | 3 | 4 | 4-2 | 19 | 5 | 14 | -2 | -5 | -12 | -2 | -10 |
| Norwich (a) | | 3-1 | 10 | 4 | 6 | 1-0 | 20 | 5 | 15 | 0 | -5 | -10 | -1 | -9 |
| Cardiff (Wigan) (h) | | 4-1 | 14 | 5 | 9 | 4-1 | 24 | 6 | 18 | 0 | -5 | -10 | -1 | -9 |
| Man City (h) | 2 | 2-1 | 16 | 6 | 10 | 0-0 | 24 | 6 | 18 | +2 | -3 | -8 | 0 | -8 |
| Newcastle (a) | 3 | 0-2 | 16 | 8 | 8 | 2-3 | 26 | 9 | 17 | 0 | -3 | -10 | -1 | -9 |
| WBA (h) | | 2-2 | 18 | 10 | 8 | 1-0 | 27 | 9 | 18 | -2 | -5 | -9 | +1 | -10 |
| West Ham (a) | 3 | | | | | 1-3 | | | | | | | | |
| Southampton (h) | 2 | | | | | 2-2 | | | | | | | | |
| Sunderland (a) | | | | | | 3-1 | | | | | | | | |
| Stoke (a) | | | | | | 4-0 | | | | | | | | |
| Crystal Palace (QPR) (h) | 3 | | | | | 0-1 | | | | | | | | |
| *Arsenal (a) | | | | | | 2-1 | | | | | | | | |
| Swansea (h) | | | | | | 2-0 | | | | | | | | |
| *Liverpool (h) | 2 | | | | | 1-1 | | | | | | | | |
| Southampton (a) | 3 | | | | | 1-2 | | | | | | | | |
| Hull (Reading) (a) | 2 | | | | | 2-2 | | | | | | | | |
| *Man Utd (h) | 3 | | | | | 2-3 | | | | | | | | |
| West Ham (h) | | | | | | 2-0 | | | | | | | | |
| Man City (a) | 3 | | | | | 0-2 | | | | | | | | |
| *Newcastle (h) | | | | | | 2-0 | | | | | | | | |
| *WBA (a) (RDM Sacked) | 3 |   |   |   |   | 1-2 |   |   |   |   |   |   |   |   |
| Everton (h) | | | | | | 2-1 | | | | | | | | |
| Fulham (a) | | | | | | 3-0 | | | | | | | | |
| Tottenham (h) | 2 | | | | | 2-2 | | | | | | | | |
| Aston Villa (a) | | | | | | 2-1 | | | | | | | | |
| Arsenal (h) | | | | | | 2-1 | | | | | | | | |
| *Crystal Palace (QPR) (a) | 2 | | | | | 0-0 | | | | | | | | |
| *Stoke (h) | | | | | | 1-0 | | | | | | | | |
| *Swansea (a) | 2 | | | | | 1-1 | | | | | | | | |
| Sunderland (h) | | | | | | 2-1 | | | | | | | | |
| Liverpool (a) | 2 | | | | | 2-2 | | | | | | | | |
| *Norwich (h) | | | | | | 4-1 | | | | | | | | |
| *Cardiff (Wigan) (a) | | | | | | 2-0 | | | | | | | | |
| | | | | | | | | | | | | | | |
| | | | | | | | | | | | | | | |
| | | | | | | | | | | | | | | |
| | | | | | | | | | | | | | | |
| | | | | | | | | | | | | | | |
| | | | | | | | | | | | | | | |
| | | | | | | | | | | | | | | |
| | | | | | | | | | | | | | | |
| | | | | | | | | | | | | | | |
| | | | | | | | | | | | | | | |
| | | | | | | | | | | | | | | |
| | | | | | | | | | | | | | | |
| | | | | | | | | | | | | | | |
*Di Matteo coach
Posted by Steve Simmons