Chelsea Terrace Talk – Irish Examiner Article By Trizia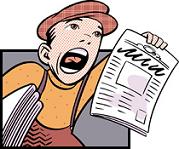 Remember, remember – we're shit in November; and that seems to be the case no matter who our manager is & who's playing for us. Given his honesty up in Newcastle I was surprised Jose let the players off seemingly lightly after yet another turgid display but I suppose we don't know what will be said behind closed doors – I'm sure Daddy wasn't happy…..
It was very evident early on this wasn't going to go well. There was no urgency – no flair – no sense of purpose – even after we scored the opener, I had a nagging feeling that they were going to get back in to the game.
Until we played them yesterday I had forgotten exactly how big West Brom were – they were MASSIVE – don't get me wrong, I'm not using their size an excuse to our shortcomings, as players like Makelele proved you didn't have to be big to be mighty, but it did bring home that despite their talents, a number of our players are pretty lightweight. We also have to remember that Steve Clarke was Mourinho's apprentice for quite a few years – if anyone knows how to counter a Jose team it would be him – and so it proved.
My only criticism of our former No. 2 was that he didn't go out to win the game – he set his team out simply not to lose – that said, no one has come closer to ending Jose's extraordinary record of never having lost a home game as Chelsea manager – this was game 100!
We can discuss the penalty but it would be pointless – contentious decisions by their very nature are such that there are a number of views – mine was that it wasn't a penalty – but nor was it a dive – he tripped/lost his footing – whatever. It may be harsh on West Brom but I'm not going to lose any sleep over it – same has happened to us plenty of times & will no doubt happen again. Mariner had a poor game generally – missed a lot – including a foul on Ivanovich which he gave the other way – which in turn led to an Albion goal & a deliberate off the ball kick late on in the game by the West Brom keeper (on Ivanovich again) which could have seen the keeper walk.
Jose needs to work out a solution to this "double wall" defence that we will no doubt face a lot in the league – and then to the physical bullying it is often accompanied with. Personally I don't understand why we don't see Mikel starting more games – especially given Lampard's currently indifferent form. Hazard too starting ahead of Mata baffles me.
There are increasing questions being asked of Cech's status too. The mistakes are coming a little too often. He was and is a great keeper but as I have argued before – isn't it time we recalled Thibaut Courtois?
Of course Saturday was made all the more depressing by seeing both Liverpool & Southampton score a hatful of goals – as regular readers of this column know, I did have my fears about our ability to score this season, but I didn't foresee the issues we are seeing in other areas of the pitch. I'm no doubt over-reacting & I imagine that come May it will be the same old suspects fighting it out at the top of the league – but losing points & dropping down the table at this stage of the season does feel like it could be pivotal. All that said, who could have predicted both City & Tottenham losing? Jose is a very very lucky man.
United's victory has also ensured that a pretty average Arsenal side didn't extend their current points advantage. I have irrational feelings of loathing against Arsenal – everything about this smug club makes my teeth itch. It would be monumentally unpalatable for them to win the league – even the thought of it sends a shiver up my spine. We'd never hear the end of it from their fans – who, by the way, have all suddenly come out of the woodwork after being in hiding for the past 8 years. We'd have to listen to endless lectures of marble halls, Corinthian spirit, class, the new invincibles – can you imagine? I'm already sick of hearing about their "breath-taking", "historic" & "stunning" win in Dortmund. Am I missing something here or did they simply win a group stage game against the runners up in the German league – and runners up by some 25 points at that!
Anyway, we now have yet another international break & hopefully it will also allow Jose some time to figure out a way to get us past our current malaise, as I'm not sure we can rely on slip ups by City, Spurs & Arsenal again should we fail to do the business. One thing is for sure – this is definitely turning into one of the most open title races for years & if anyone can string a decent run of form together then they'll be in with a shout. And with Lady Luck seemingly Jose's companion this weekend, I wouldn't rule us out, despite our latest results.
Posted by Trizia