Chelsea Blip-O-Meter Reading
75 – 3 = 72 points
Blip-O-Meter Reading: 8.1
Mourinho Hockey Coach – Shock!
GF-7 GA+2 GD-9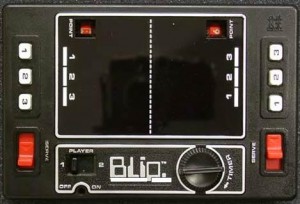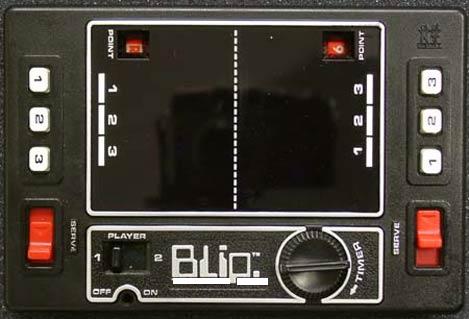 NB: Goals For decline is distorted by the eight we scored against Aston Villa least season.
So despite The Second Coming, this season we have yet to better last season's accrued performances when comparing respective fixtures played. That is not the sort of thing that heralds a Millennial Reign of Universal Peace and Joy. More like the outpouring of a few large bowls of Divine Wrath.
Looking at the respective coaches:
RDM: P2 W2 D0 L0 GF8 GA4 GD+4
JM: P2 W1 D1 L0 GF3 GA1 GD+2
RB: P13 W8 D3 L2 GF29 GA11 GD+18
JM: P13 W8 D2 L3 GF27 GA16 GD+11
Mourinho's defence has fared better than Di Matteo's (although a sample of just two results is really insufficient to drawn any great conclusions from). However, the comparison between Mourinho and Benitez shows team
It is the ongoing haemorrhage of goals by our defence that is the major point of difference between this year and last season's fixtures.
That Benitez can out-stifle Mourinho would come as no great surprise (that's how he managed to get under Mourinho's skin during his First Coming). Except last season Benitez was still shipping about a goal a game, including a pair of threes against Newcastle and West Ham and a couple at home to Southampton.
Enough confirmation for some that their prejudices were well-founded.
David Luiz was a problem and Benitez had to go!
So has Mourinho turned into a hockey coachi?
After all he famously sneered: '[5-4] is not a football score – it is a hockey score." Before pointing out that if, in a three-against-three training match, the score ever reached such a figure he would send the players back to the dressing room because, "If they are not defending properly, why should we bother?"
Well, Jose, because you've got to find a way to stop it happening or by the look of the Blip-O-Meter reading at Stoke, the Second Coming may be less Millennium and rather more Armageddon.
| | | | | | | | | | | | | | | |
| --- | --- | --- | --- | --- | --- | --- | --- | --- | --- | --- | --- | --- | --- | --- |
| Match | PointsAvailable | 13/14 | GF | GA | GD | 12/13 | GF | GA | GD | Par ± | Pts±YTD | GF±YTD | GA±YTD | GD±YTD |
| *Hull (Reading) (h) | | 2-0 | 2 | 0 | 2 | 4-2 | 4 | 2 | 2 | 0 | 0 | -2 | -2 | 0 |
| Aston Villa (h) | | 2-1 | 4 | 1 | 3 | 8-0 | 12 | 2 | 10 | 0 | 0 | -8 | -1 | -7 |
| Man Utd (a) | | 0-0 | 4 | 1 | 3 | 1-0 | 13 | 2 | 11 | -2 | -2 | -9 | -1 | -8 |
| Everton (a) | | 0-1 | 4 | 2 | 2 | 2-1 | 15 | 3 | 12 | -3 | -5 | -11 | -1 | -10 |
| Fulham (h) | 2 | 2-0 | 6 | 2 | 4 | 0-0 | 15 | 3 | 12 | +2 | -3 | -9 | -1 | -8 |
| *Tottenham (a) | | 1-1 | 7 | 3 | 4 | 4-2 | 19 | 5 | 14 | -2 | -5 | -12 | -2 | -10 |
| Norwich (a) | | 3-1 | 10 | 4 | 6 | 1-0 | 20 | 5 | 15 | 0 | -5 | -10 | -1 | -9 |
| Cardiff (Wigan) (h) | | 4-1 | 14 | 5 | 9 | 4-1 | 24 | 6 | 18 | 0 | -5 | -10 | -1 | -9 |
| Man City (h) | 2 | 2-1 | 16 | 6 | 10 | 0-0 | 24 | 6 | 18 | +2 | -3 | -8 | 0 | -8 |
| Newcastle (a) | 3 | 0-2 | 16 | 8 | 8 | 2-3 | 26 | 9 | 17 | 0 | -3 | -10 | -1 | -9 |
| WBA (h) | | 2-2 | 18 | 10 | 8 | 1-0 | 27 | 9 | 18 | -2 | -5 | -9 | +1 | -10 |
| West Ham (a) | 3 | 3-0 | 21 | 10 | 11 | 1-3 | 28 | 12 | 16 | +3 | -2 | -7 | -2 | -5 |
| Southampton (h) | 2 | 3-1 | 24 | 11 | 13 | 2-2 | 30 | 14 | 16 | +2 | 0 | -6 | -3 | -3 |
| Sunderland (a) | | 4-3 | 28 | 14 | 14 | 3-1 | 33 | 15 | 18 | 0 | 0 | -5 | -1 | -4 |
| Stoke (a) | | 2-3 | 30 | 17 | 13 | 4-0 | 37 | 15 | 22 | -3 | -3 | -7 | +2 | -9 |
| Crystal Palace (QPR) (h) | 3 | | | | | 0-1 | | | | | | | | |
| *Arsenal (a) | | | | | | 2-1 | | | | | | | | |
| Swansea (h) | | | | | | 2-0 | | | | | | | | |
| *Liverpool (h) | 2 | | | | | 1-1 | | | | | | | | |
| Southampton (a) | 3 | | | | | 1-2 | | | | | | | | |
| Hull (Reading) (a) | 2 | | | | | 2-2 | | | | | | | | |
| *Man Utd (h) | 3 | | | | | 2-3 | | | | | | | | |
| West Ham (h) | | | | | | 2-0 | | | | | | | | |
| Man City (a) | 3 | | | | | 0-2 | | | | | | | | |
| *Newcastle (h) | | | | | | 2-0 | | | | | | | | |
| *WBA (a) (RDM Sacked) | 3 |   |   |   |   | 1-2 |   |   |   |   |   |   |   |   |
| Everton (h) | | | | | | 2-1 | | | | | | | | |
| Fulham (a) | | | | | | 3-0 | | | | | | | | |
| Tottenham (h) | 2 | | | | | 2-2 | | | | | | | | |
| Aston Villa (a) | | | | | | 2-1 | | | | | | | | |
| Arsenal (h) | | | | | | 2-1 | | | | | | | | |
| *Crystal Palace (QPR) (a) | 2 | | | | | 0-0 | | | | | | | | |
| *Stoke (h) | | | | | | 1-0 | | | | | | | | |
| *Swansea (a) | 2 | | | | | 1-1 | | | | | | | | |
| Sunderland (h) | | | | | | 2-1 | | | | | | | | |
| Liverpool (a) | 2 | | | | | 2-2 | | | | | | | | |
| *Norwich (h) | | | | | | 4-1 | | | | | | | | |
| *Cardiff (Wigan) (a) | | | | | | 2-0 | | | | | | | | |
*Bold Di Matteo coach
Posted by Steve Symmons