Chelsea Terrace Talk – Irish Examiner Article By Trizia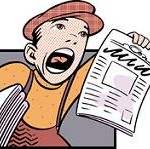 After a pretty decent performance against the North London Cry-Babies, I thought we might have turned a corner. We looked a pretty decent, organised unit and certainly a match for Arsenal – even without a striker; had we had a striker I have no doubt that we would have won that game. But then we go back to bad habits against Swansea – it's like Groundhog Day – have all the play, score a goal – and then proceed to miss a plethora of chances and get increasingly panicked and deeper as the game enters the final third allowing the opposition back into the game. The players seem to exude an aura of unease which in turn is picked up by the fans and to be honest it's all pretty stressful – I'm not really enjoying my football at the moment.
All that said, we can't really complain too much – given the gaps we have in our squad to still be considered in the running for the league isn't bad going – most level headed Chelsea fans probably didn't expect us to win the league anyway this season.
What I was thrilled to see this week was the re-opening of hostilities with Wenger and Arsenal. Jose has been too quiet and too well behaved for my liking since he came back to the Premiership. I'm not sure if these are orders from on high or whether Mourinho made a conscious decision himself to be less controversial – either way, it's not him and I don't like it. I want him to be confident, arrogant even – I want us to be hated again – the hatred was at the heart of the siege mentality which in turn was central to our attitude which was important as what went on on the pitch – all of that was very noticeable by its absence until the jibes at Wenger. He had also irritated Pellegrini with his OTT celebration when he jumped in the crowd to celebrate with his conveniently placed son – don't think for one moment that this was a spur of the moment action – Mourinho perceived City as potential title winners so made the opening gambit in the mind games.
It will be interesting whether he tries this with Rodgers. I imagine having studied under Jose the Liverpool manager will be more aware than most of Jose's tactics and would most probably not fall for them – but you never know. I'd like Mourinho to start his games as it would be interesting to see how Rodgers would handle it. He was given a pretty easy ride last season by press and fans alike and this season he apparently walks on water – although how good would Liverpool be without Suarez? I certainly don't think they would be maintaining a top four position.
Looking at Suarez and also City's various options up front makes me bemoan our deficiencies even more. E'to was woeful against Swansea – he tried his best but sadly his best comes up painfully short and I don't think this is lost on his team mates. He was given a number of chances yesterday including two which were absolutely gilt edges but failed to convert any of them. This not only had us in the stands audibly groaning but you could see that our midfield players were loath to pass to him no matter how good a position he was in – which invariable led to them taking an impossible shot or losing the ball as they dithered to make a decision. I think if the option was E'to or not playing with a recognised striker I would take the latter as controversial as that may be.
Torres continues to work hard with very little return in terms of goals. Jose historically doesn't like putting players out against their former clubs – he believes that the players become too selfish, too emotional and fail to follow instructions – given our lack of options and the fact that he didn't play against Swansea I imagine that Jose will have little choice than to play him this weekend. It will almost certainly be a very tactical game – given how close the top of the table is it is as important to not lose as it is to win – Jose understand that – he is a fan of the long game so we may see a defensive line up initially with changes when Liverpool have shown their hand.
Transfer window will be interesting – we cannot wait until the summer for reinforcements – we as fans need to accept that we will not be able to get the players(s) that we need for the long-term at this time, but perhaps a couple who will allow us to get to that finishing line in a respectful position. Then in the summer – who knows….a cheeky bid for Suarez would amuse me greatly – as despicable a human being as he is imagine landing him and pissing off the scousers & Gooners in one fell swoop. That said, given our propensity to turn goal machines into lame ducks simply by handing them a royal blue shirt, we'll need at least one back up plan.
Posted by Trizia