Chelsea Terrace Talk – Irish Examiner Article By Trizia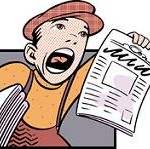 I have to confess to having a real crisis of faith when I saw the team yesterday – in fact I was raging. E'to? Against this lot? No Mikel? No Ashley Cole? And of course my mood only blackened when we conceded so early on. I was praying for all I was worth – asking only for this not to be a hammering. I should have taken my own advice of recent weeks – to trust Mourinho.
Oscar & Hazard were at their irresistible best – although it really is unfair to pick just those two out as the team as a whole were outstanding. Make no mistake – this was a huge win and the team stepped up to the plate and Mourinho's delight was evident – he would probably deny wanting to beat Liverpool more than any other club but this rivalry we have with the scousers was at its most vicious under his first tenure – it was something he helped create and I think the win delighted him as much as it did the fans – just see his celebration with the Hazard & Luiz during their post match interviews.
It's been a while since we saw the team press like that – and I have to say, we looked pretty damned amazing when we did – if this is what Jose is aiming for in terms of style then Abramovich may finally get the team that he has always yearned for – successful and sexy.
Central to this style are Hazard & Oscar – both devastatingly creative, both fabulous to watch and both incredible when surging forward; but although many single out Hazard for his dazzling trickery, there is never a game I don't thank my lucky stars that by some amazing fortune Oscar is a Chelsea player. He does not stop running for the full 90 minutes – he tracks back, he puts his foot in, he can skip past defenders as though they are not there – he is just phenomenal – and he's only 22!!
Watching a display like that does leave me scratching my head at some of the turgid displays we have seen this season though – if we can play like that why don't we all the time? Especially against the lesser teams – I am already worrying that we will be going back to the slow-paced, ineffective style against Southampton. I must stop thinking like this – I must trust Jose, I MUST trust Jose……
"What about the penalty shout" I hear a few whiney voices pipe up. Well, what about it? If you want to talk injustice we can easily re-open last seasons debate when a certain flat-track bully decided to snack on a Serbian delicacy during the match, was not sent off & then managed to deny us a victory deep, deep into injury time. And don't think I've forgotten about the ghost goal either…..
I was actually surprised by Suarez's contribution to the game, or should I say, lack of it. He is undeniably a fantastic player but seemed to get frustrated very early on in the game and looked to have made his mind up that if he couldn't get a goal by fair means he would do it by foul. He was on the floor all the time and the more decisions he didn't get, the more elaborate his dives became; had he decided to play his usual game, he certainly would have given us more to worry about.
I have to also comment on the Liverpool supporters – usually so vocal – they were possibly the quietest I have ever known them to be at the Bridge – even after they scored – all very strange.
Jose has certainly been more of his old self in these last couple of weeks. The confidence is back – he looks happier, he is making jibes about the opposition and the bias of the press against us – I'm so pleased to see this as for a while I was beginning to wonder whether he was regretting his return to the Bridge. I imagine it was just frustration and now that we are seeing some tangible results he can relax and start his mind games in earnest and also begin his games with the press. He had a dig yesterday on how scouser-centric the pundits are in the media these days – he's absolutely right of course and these things do need highlighting as the media often play a pivotal role in attitudes and so decisions – especially by the FA who seem to run the game based on public opinion rather than any sense of justice or even-handedness, or even by their own rules and regulations. They press certainly need reminding every now and then that they are not the arbiters of the game – and Jose is just the man to do that.
So it's all looking quite rosy going into the new year. Certainly in terms of position and style – both things that can be further built upon. It's also certainly a more harmonious club than at this time last season – Benitez now a distant nightmare.
So it only remains for me to wish all you readers a Happy New Year – no matter who you follow – but for you fellow blues at this "special" time of year, trust the main man to deliver everything you've always wanted – and I sure as hell am not talking about Santa!
Posted by Trizia