Chelsea Terrace Talk – Irish Examiner Article By Trizia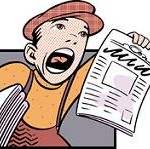 I don't think I can blame Wenger for not facing the press after the game – he must have been bitterly, bitterly disappointed. He & the players will have their own autopsy behind closed doors but I can't think of a worse way to mark his 1,000th game. But then, I also find it very difficult to have any sympathy for man or club.
As "Specialist in Failure" reverberated loudly around Stamford Bridge I wonder whether Wenger regretted having tried to take Jose on in the mind game stakes?
Mourinho is a street-fighter – no Queensbury rules here – he will always take the option to inflict the most pain & humiliation. He understands the press & what makes a good sound-bite – this "Specialist in Failure" phrase has followed Wenger around ever since & will continue to do so for quite some time & the Chelsea fans used it to rub salt into what were already weeping, infected wounds.
The plan behind the slaying of Arsenal would have been conceived the moment that Mourinho heard that Arsene Wenger had accused him of being afraid. That the opportunity for retribution was to fall on such a momentous day was just a happy coincidence. Mourinho sent his team out to destroy – no careful build-up, no sizing up the opposition, no waiting to see what tactics Arsenal were going to employ – Jose had simply told them to get out there, rip their heads off & trample on their entrails. We exploited their mental & physical weaknesses, and we exploited what can only be described as Wenger's lack of preparedness & his arrogance.
No-one can question what Wenger has achieved in the game, but the game has moved on & he hasn't. Everyone talks about his philosophy, Arsenal's pretty football (didn't look too pretty from my vantage point), his intelligence – but football is about winning & Wenger hasn't won anything for eight long years. The Premier League is not about tippy-tappy football – it's physical – might is right – his team now is less equipped to deal with that sort of football than the team he inherited a 1,000 games ago.
Given a less "sympathetic" (read sycophantic) press, Wenger's tenure may well have lasted well short of that 1,000th game. But for how much longer? Regular hidings at the hands of the top four will not be tolerated or ignored game after game – especially as they are so comprehensive & Wenger seems to do little to address the exact same issues that are prevalent in each of these games.
But enough of Wenger's short-comings – days like this should be celebrated. The general consensus before the game was that it was going to be quite tight. As much as we obviously didn't want to lose – we especially didn't want this -Wenger's 1000th game, to be the day that Jose's home record was snatched from us – can you imagine? So most of us thought that it may be a draw or that a single goal may win it – that it was going to be tight & possibly down to one lucky moment or one mistake. Finding ourselves two nil up in seven minutes was almost disorientating – there was as much shock as delirium around the ground. Those of us still scarred by the Kanu hat-rick comeback were still loudly advocating caution at this stage. But the sending off, the penalty, the mistaken identity, the toys out of pram gave us an inkling of the rampage that was to follow.
If truth be known there were extensive passages of play in the second half where Chelsea simply played keep-ball & had they been so inclined could have inflicted an even more humiliating score-line – Arsenal should count themselves lucky in that regard – but it was akin to watching a cat play with a half dead mouse & as much as I would have liked more goals, there was a perverse pleasure in one sided contest being played out before us.
At one point the severely depleted numbers in the away end attempted to remind us of their forthcoming trip to Wembley – the Chelsea choir responded by offering to draw them a map – the Arsenal humiliation was complete.
Jose didn't even wait for the final whistle – he left with 5 minutes to go – his job was done – his revenge exacted in the most cold & calculated manner. He allowed the players to take the plaudits & at the same time avoided a hypocritical hand-shake with Wenger. What should have been a celebration of an extraordinary achievement by Wenger in terms of reaching such a career milestone will now be remembered as possibly his worst managerial moment exacted by his most hated managerial counterpart. I think I saw it best described on Twitter as it was like "Mourinho gate-crashing Arsene Wenger's party, eating all the cake, punching his nan – then leaving".
It's no doubt that Mourinho orchestrated this devastating win, but there will be very few sides who will simply roll over & allow you to over-come them so easily – see Villa. Sterner tests in the Premier League lie ahead – and we still need to compete in the Champions League too. But Chelsea fans should quite rightly take time to celebrate the fact that once again, we have proved without question, that London is most certainly blue.
Posted by Trizia
(You can see all the Terrace Talk articles here)
Related Images: