Chelsea Terrace Talk – Irish Examiner Article By Trizia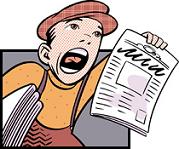 Villa are a sober reminder of how bad things can get. Chelsea fans think they've suffered this season – it's not a patch on what's going on at Villa Park. The air of despondency there is thick enough to choke on. The absent owner cares little about the club, just his investment, the various managers have been little more than transient custodians, and as for the players – they seem to have no pride or self-respect; some of them are so far removed from the pain that the supporters are feeling, that they feel no responsibility whatsoever. Take Bacuna, talking about wanting to leave to play Champions League football elsewhere – extraordinary! The club is on its knees, on the cusp of relegation – you as a player helped put them there but you can't wait to jump into your Bentley and disappear into the distance – unbelievable. No wonder Villa Park was half empty on Saturday
It's easy to have a go at those fans now staying away but why should they pay through the nose to watch their club painfully dying in front of them – the humiliation of having TV cameras trained on them to catch every wince, every blow as their team edges closer to the abyss?
It does make me thankful for small mercies, and hopefully it has been a lesson to those running our club of what could happen should the mistakes made this season be repeated.
We at least have an owner that cares – I at least believe that he has the best intentions – that he may not always get things right but that he wants nothing but success for the club – that he is only interested in the financial side because of FFP – not to fill his own coffers. We also have a fan base which has not reached the tipping point that Villa fans have passed. Perhaps that is because many of us still do not take success for granted – certainly those of my generation. For me, Chelsea being one of the elite of English football is still a little weird to fathom.
In my head, we are still the also-rans who invariably had a season where we had a brief flirtation with relegation, a couple of interesting cup games, a glorious win against one of the big boys, but inevitably finished around 11th. Maybe this is a timely reminder for us all?
Like most fans I want to see players that want to play for us – it all may be an act, but I am happy in my ignorance. They may not be always popular, and their form may have wavered at times, but Pedro, Fabregas, Terry, Ivanovic and Willian look to me like they are up for the fight – along with a couple of the youngsters. I am happy to now add Pato to that list. Yes, his signing and subsequent fitness has been a circus, but he seems genuinely pleased to be here, says all the kind of things that as supporters we want to hear and most importantly grabbed his chance on Saturday and did a good job.
Don't get me wrong, Villa were possibly the worst, most disillusioned, side I have seen possibly ever, but as it turned out, a good game for Pato to come on and get a gentle introduction to the English game.
At the end of the day, I don't really care what he gets paid as long as he gives everything he has on the pitch, wants to play and is delighted when he scores and yes it was one game – but I saw all of the above.
After all we have players of our own like Bacuna making noises about leaving to go onto bigger and better things, conveniently forgetting that the mire we find ourselves in is almost exclusively down to them and their team-mates. What I find most galling is that it's exactly the ones that have let us down the most that seem to be the ones most eager to get away.
It's a good job I'm not running this club, as these charlatans would be training with this stiffs for the remainder of their contracts no matter what that cost me.
It's a bit of a weird point in the campaign now for us as we are effectively freewheeling to the end of the season. Two grudge matches (Tottenham and Liverpool) left which if won would perhaps help us close the door on this disastrous season with a bit of positivity (as well as helping to de-rail Spurs's title aspirations). Then onto a new chapter with Conte – who some fans are already writing off because he lost a friendly with Germany – give me strength!!
Given what's gone on here this season, and taking into account the other offers that he undoubtedly got, I'm just pleased that he felt confident enough to take this challenge on. A proven winner as a player and a manager and apparently passionate about the game and how dedicated players should be – he deserves our support and backing. And if you want to know why, just cast your eyes back to Villa Park and see what a fractured club and disharmony could lead to.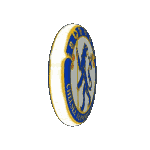 Posted by Trizia
(You can see all the Terrace Talk articles here)
DISCLAIMER: All articles written for the Chelsea Supporters Group 2005 (CSG)  are those of the author and do not represent the views of the CSG. The views and opinions expressed are solely that of the author credited in the article. The CSG do not take any responsibility for the content of its contributors.