Chelsea Terrace Talk – Irish Examiner Article By Trizia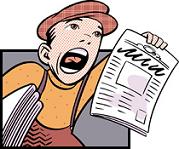 Once again I had a spontaneous case of Tourette's when I saw the team; my feeling of unease continued as I walked to the ground and continued as United started so brightly. At approximately sixteen and a half minutes into the game I exclaimed "E'TO IS SO F**KING INEFFECTUAL" – BAM! One nil – E'to.
By the time he had his hat-rick I felt very silly indeed. The last Chelsea hat-rick against United was scored by Seamus O'Connell in 1954 (cousin Sean was one of the all-time greats in Gaelic Football playing for Derry) so despite the reds current malaise, this was quite an achievement.
Despite my standard nerves before such a big game (and make no doubt – Chelsea United is still a big game) I was quite surprised to see so many people (media) prior to the game confidently predicting that Moyes and his team would put an end to Jose astonishing home record – had they seen United play this season? Anyone that had seen both teams play knew that we were better than them so why the certainty? As it was, I was surprised at how easily we won. I have read in various post match reports that United controlled extensive passages of play – I disagree – we allowed them to have the ball where it didn't matter – mainly in the midfield – hardly the same thing. Where it mattered we were superior. The goal was annoying – Jose has instilled many things into this team but they are still struggling with "resting with the ball" when the game is won – more discipline needed to eradicate the sloppiness and slips in concentration.
It didn't really feel like a United game at times, – without Van Persie or Rooney their team sheet looked very ordinary and this must have been the worst United support I had seen at the Bridge in living memory. Although one thing was familiar – United getting an easy ride by the referee for the majority of the game – although then he seemingly tried to make up for it by sending off Vidic – I personally thought it was just a yellow. Indeed, I thought Rafael's needless, spiteful two-footed, off the ground lunge at Cahill which led to a minor scuffle was far more deserving of an early bath.
There is a real feel good-factor going around SW6 at the moment – the team is gaining momentum, Jose is happy and pledging his love from the roof tops and the fans are putting their full faith and trust in him – it's like a Mills & Boon novel…..apart from the sad, lonely figure of Mata…..
I know I seem to be obsessed with his plight but my heart goes out to him. He's behaved impeccably up to now – Mourinho has confirmed that he is working hard and well in training – yet nothing seems to get him any playing time. When Matic was signalled over to be the third and final substitution Mata stomped back to the seats, pulled off his gloves, threw them to the floor in obvious anger and stormed past the manager. Mourinho tells the press that he wants to keep him, he must be telling the player the same – yet, on the bench he remains. It's the only fly in the ointment for me at the moment.
Jose's been in the media a lot this week giving it the big love in for Chelsea – and debunking the myth that he was turned down by United. I honestly don't think he was ever asked (as he has always maintained) – I also think that had he been asked, he would have turned it down, especially with an offer of a return to Chelsea on the table. He has unfinished business here – he knows it, the fans know it, the owner knows it. As for United, I think they bottled it – they went for what they considered the "safe" option – the Ferguson choice. Only time will tell, but old red nose was always going to be a hard act to follow. Was surprised they didn't perhaps put a fall guy in (Avram Grant??) just to see how the team initially reacted to Fergie's departure, then went for their real target – unless Moyes IS the fall guy….
Anyway – next in line for the Mourinho treatment is West Ham (after a Cup game against Stoke) and what a shambles they are. The Dildo Brothers (Gold & Sullivan) couldn't have buggered up West Ham more if they had tried. If they continue in this present vein by the time they get to the Olympic Stadium they will be relegated and have alienated the majority of their support. Many of their fans have already given up on the season – they have returned 800 tickets for the first time since I can remember – this always traditionally a big game for them – they can see where the season is going. I can confirm that relegation is guaranteed for our East London rivals- apparently there is a woman who predicts the future by tossing asparagus – yes really – and at the beginning of the season she predicted that West Ham would be relegated….oh and that Chelsea would win the league – marvellous!
Psychic vegetables apart, I am trying not to get too excited – I really am – but Mourinho just makes me believe the impossible – as cheesy and as improbably as that sounds. Comparing our strike force with that of City's is likening the sublime to the ridiculous but then Jose has never let anything like superior players get in the way of his teams' success so we just got to keep doing our thing and believe that the Special One will do his.
Posted by Trizia