A Player Review [by Gary Watton]
A PLAYER REVIEW 
In my semi-humble estimation, it was Chelsea's 'misfortune' to progress beyond the last sixteen of the Champions League, unlike Manchester Mercenaries. As a consequence, Chelsea struggled to juggle two different competitions in the air at the same time, in the closing weeks of the season. Other Chelsea squads have been better equipped to cope with this lovely dilemma, but not the current bunch.
Anyhow, here is my end of term report into the various personnel who have played for the Blues this last trophy-less season. I notice that Garth Crooks has compiled his 'team of the season', and lo and behold he has bizarrely included Per Mertesacker ahead of Gary Cahill and Joe Hart ahead of Petr Cech. Chelsea finished the league campaign with by far the best defensive and goalkeeping record of the Premiership, and yet Crooks just had to insert a token norf London player in his 'team of the season'. What a silly sod. Right, here is my assessment of Mourinho's merry men. Feel free to disagree!
Petr Cech – The big guy obtained lots more clean sheets and deservedly was named in the PFA's team of the season. Nevertheless, he may struggle to remain first choice if young Mr Courtois arrives. Apparently, the Belgian ace may be tempted by interest from Barcelona. Well I hope that our gormless executives slap an eighty million pounds price tag on Courtois. The guy has about fifteen years ahead of him as a top goalkeeper. To sell him for a measly amount would be plain silly, especially when we usually have to pay extortionate amounts to buy anyone these days.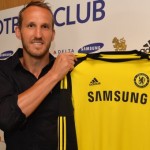 Mark Schwarzer – As an understudy he did well to achieve shut-outs in Madrid and Shamfield in quick succession. The likeable Aussie cannot really be blamed for our Champions League exit. His contract has expired and the veteran has expressed a desire to keep playing. Whether he will see any further first-team action at Chelsea is debatable.
Cesar Azpilicueta – There was a poll on the BBC football internet page in 2013 asking who was considered to be the most under-rated players in the Premiership last season. This guy's name kept being nominated, which led one wit to point out that if he keeps being mentioned as one of the most under-rated, then he can't be that under-rated at all! Well, in the early stages of this season, the Spanish full back was again under-rated by Jose who clearly prefers Ivanovic at right back. Well, Cesar peculiarly found himself thrust into the left back role, and far from being a fish out of water, he excelled on the opposite flank. Whether he retains the left back position at the start of the next campaign is open to question, but it's hard to fault him, even allowing for the foolish penalty that he conceded at home to Sunderland. What is more, he has not moaned about being switched to left back, unlike a certain Monsieur Gallas.
Gary Cahill – The signing of GC was one of AVB's better decisions. Admittedly, Gary was a slow starter in his Chelsea career, but he did well to lay his injured body on the line for two hours in the Munich final in 2012. This season he has been something of a revelation under Mourinho. He is so assured and looks the long-term successor to JT as the heartbeat of the defence.
Ashley Cole – Alas our Ashley has become surplus to requirements for both club and country. To be fair to him, he has taken his demotions on the chin and been very sporting about his demise. Nevertheless, he came in from the cold and produced typically solid displays against Atletico and Liverpool, finishing the season with a decent show of form. Will he remain in the squad? His tears in the lap of honour at the final home match suggest not. Nevertheless, he will be fondly remembered as a legend, who was as responsible as anyone for our Champions League success, as well as being a good luck charm in the FA Cup.
Branislav Ivanovic – Mourinho and many others have a high regard for this wholehearted player. The big man is always liable to chip in with a few goals, especially from set pieces. Obviously he is vulnerable to pacy wingers, but his effort can never be faulted. While some players can shrug off a defeat or a disappointing result, Ivanovic usually looks absolutely gutted. I like his attitude!
David Luiz – I have always been fond of this guy ever since his first substitute appearance on the debut of Senor Torres at home to Liverpool. I instantly thought that DL would be another Carvalho, with his ability to bring the ball out of defence and transform defence into attack. Sadly, this has not been a vintage season for the Brazilian maestro. The goals dried up for him and he seemingly infuriates his boss with his tendency to lose possession in dangerous places. I was disappointed that he did not test Courtois with his two free kicks in the Calderon. In such circumstances, a lethal free kick was much-needed. In the second leg he was still trying desperately hard to ignite a spark in that awful second half, while others had given up the ghost. However, Luiz may rate himself as an attacking player, but his habit of trying to dribble his way past five or six opponents instead of playing a pass to an unmarked colleague has been his undoing. Barcelona have long since expressed an interest in him. We can safely expect them to purchase this talented loose cannon this summer.
John Terry – Rumours of Terry's demise have been greatly exaggerated and indeed premature. The legend seemed to find a new lease of life under JM. He also came close to being a Champions League hero in the second leg, only to be defied by Courtois. John is still a threat at set pieces, but his age is robbing him of any remaining pace. Hopefully he can persevere for another year, but eventually Chelsea will have to cut this umbilical cord loose.
Frank Lampard – Frank's first-team opportunities are decreasing. He is now no more than a squad player and could count himself fortunate to be named in the England World Cup party. He remains capable of scoring goals and he now applies himself more to defensive duties and spreading the ball about, underlining his all-round midfield skills. However, the time is drawing near when our most prolific scorer will be permanently sidelined.
Nemanja Matic – The comment has been made by some sage that Matic was the best signing by any club during the January transfer window. It's nice to see that our muppets can occasionally buy a great player, instead of being sold over-priced, damaged goods. Next year he will grace the Champions League as well as the Premiership and continue his role as our new midfield general. Blues supporters will be hoping for more of the same, while the occasional goal would be nice too.
John Obi Mikel – It's ironic that in the same season that he actually went and scored no fewer than two goals that he has apparently fallen out of favour. There is rumour that Paulinho may be coming to the Bridge, but certainly with the presence of Matic, possibly Lampard, and maybe Van Ginkel or Chalobah, then the Nigerian international might do well to quit while he is ahead and seek first-team football elsewhere. Admittedly, he did sign a contract extension not so long ago, but such extensions are as much designed to protect a club from a free transfer as much as anything else. With Chelsea in dire need of more attacking football and creativity next year, the one-dimensional, defensively sound Mikel is likely to be one holding midfielder too many.
Oscar – I heard Neil Warnock on Blokesport recently denounce Hatem Ben Arfa as "a luxury player". I immediately thought of someone else who fits that description! The Brazilian prodigy started last season with a regular supply of goals, but his season faded badly after Christmas, as he got completely eclipsed by Hazard. Oscar is great from free kicks and could inherit Lampard's role as goalscoring midfielder. I hope that he plays in the hole between midfield and attack and not on the flank where he seems too peripheral much of the time. He needs to step up to the plate next season and be a consistently effective performer. Jose doesn't suffer hot and cold players, and frankly neither do I. A transfer to PSG or elsewhere cannot be ruled out this summer.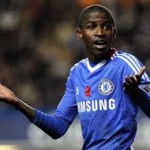 Ramires – I wrote an item at the start of the season, posing the question as to whether Ramires was a great player or not. A number of people sprang to his defence. Well, this definitely has not been one of his better seasons. This is all the more surprising, since Ramires was Mourinho's preferred choice in midfield for the first half of the season. The manager would no doubt have been impressed by his high energy and work rate. However, in recent months, the Brazilian workhorse has become something of a liability. His tackling is sometimes woeful as he makes ill-judged, mistimed lunges. He also loses discipline by arguing with referees and gets into vendettas with opponents. He did have the chance to redeem himself in the semi-final second leg against Atletico Madrid, but I though that he went missing when we most needed a big performance. Ramires is probably on the way out, but I will always fondly recall his goal in the Nou Camp which I rate as the best-ever Chelsea goal.
Willian – Folk scoffed at him in early season when he missed a couple of apparent sitters in a league cup match. However, Willian grew into his Chelsea career and since Christmas he has emphatically silenced any remaining critics. He rarely loses the ball. His distribution is good. He has pace. All he needs is to score a few more goals too. He looks the complete midfielder and is deservedly one of Mourinho's favourites now.
Eden Hazard – A rumour is circulating that Chelsea may swap him for Cavani of PSG. Heaven help us. If that should happen, then Chelsea deserve to be relegated! Hazard is a sensation. He has bags of creativity, pace, and skill, and he scores plenty too. As a bonus, he is now the latest in a long line of lethal penalty takers that we have been blessed with in the last couple of decades, namely Wise, Leboeuf, Ballack, and of course Lampard. Hazard got blamed for the Atletico Madrid equaliser which if nothing else proves that this superstar is human
Mo Salah – This guy blows hot and cold. Fortunately time is on his side, but there again Kezman and Tiago didn't last long at the Bridge, and Jose doesn't possess much more patience than Abramovich. Salah needs to be more consistent next season, or else he will be merely confined to the role of impact substitute. He does have lots of pace and can score lots of goals, but like many fast players, he lacks composure. He could still be a sensation, or he could be travelling through the exit door a year from now. His Chelsea career is at a junction. Perhaps he may even be farmed out on loan next season. I hope not.
Andre Schurrle – Like Malouda before him, he is not especially gifted at dribbling past an opponent, yet he still is an energetic performer. At last he is weighing in with a good supply of goals. The trouble is that he and Oscar don't get a run of half a dozen starts in the team any more and consequently it is difficult to impress an impatient manager when he continues to rotate his attacking players, robbing them of the consistency that the defensive unit appears to have.
Demba Ba – Largely overlooked for much of the season, Ba chipped in with precious goals in the spring, notably his accurate efforts against PSG, Swansea, and Liverpool, as well as doubling Tottenham's misery that fine March evening. Mourinho seems to regard him as a good impact substitute. The problem is that if you succeed at that role then you are allocated it on a regular basis, so Demba Ba is a victim of his own 'success'. His pace and physicality makes him a handful when he comes off the bench, akin to the great Drogba. However, Demba Ba not unnaturally wants first-team football and will have to venture elsewhere to find it. If he could possibly swallow his pride, he could remain a more than useful impact substitute, but it is unlikely that this will be sufficient for him.
Samuel Eto'o – The African legend experienced a mixed bag in his only season in west London. He was a slow starter to his Chelsea career, but eventually he achieved momentum after Christmas with important goals against Liverpoo, ManUre, Tottensham, Arsenic, and Galatasaray. In fact he would have scored more goals, were it not for injuries which punctuated his season. Hopefully he won't be unfairly remembered for his stupid challenge against Atletico Madrid that led to the match-winning penalty. Peculiarly, the 'old man' never scored a single away goal, but he was by no means a flop. Regrettably, Chelsea belatedly signed him several years too late. A combination of Drogba and Eto'o in their prime would have rendered us as unstoppable in Europe.
Fernando Torres – This guy is the ultimate enigma. He is almost clueless in the Premiership and yet lethal in European matches. Is Mourinho seriously intending to keep him, or is he just not expressing a desperate desire to offload him, thus influencing any purchase price? I actually have a soft spot for Torres. He does try hard, but it's just plain to see that he will never be a formidable marksman in the Premiership again. Should we keep him mainly for the Champions League instead, or is that a luxury too far?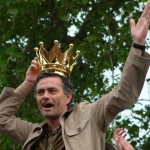 Finally the manager! – Jose Mourinho did not cover himself in glory when he allowed Courtois and Lukaku to go out on loan. Having seen Courtois excel in La Liga when he was employed at Real Madrid, Jose perhaps should have known better. He also is falling foul of the powers that be once too often and now the media are getting bored with his siege mentality and increasing paranoia and assorted antics. Worst of all, he is transforming Chelsea into a hard-working 'bus' that is lacking in flair. It may be good to be feared, but our team and club is now widely despised. On the credit side, Jose has masterminded a number of remarkable victories against other big clubs.
However, unless he can guide the team to imitate the class of 2005 and 2006 with eye-catching performances and productive use of possession [instead of shamefully clinging on to 1-0 leads], then his current love affair with the Russian oligarch will end in tears. Unlike many others, I am not starry-eyed about Jose. He was hugely successful and a marvellous tonic a decade ago. However that was then, and this is now. The playground has changed. Manchester Mercenaries are now the new superpower, and domestic glory is a lot more difficult to attain. Furthermore, a more adventurous and bold approach is required in the latter stages of the Champions League. Almost every year, Mourinho plays cagey, cautious football in the semi finals, and with two notable exceptions, his teams fall at this hurdle. He must learn from this.
Semi final chess games are neither easy on the eye nor ultimately productive!
The author can be stalked at http://chelsea.thefootballnetwork.net
DISCLAIMER: All articles written for the Chelsea Supporters Group 2005 (CSG)  are those of the author and do not represent the views of the CSG. The views and opinions expressed are solely that of the author credited in the article. The CSG do not take any responsibility for the content of its contributors.
Related Images: