A 'GAY' RESULT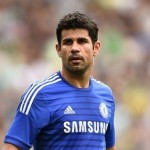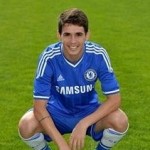 I must start with a couple of observations from the first week of the new Premiership season. Firstly, it was nice to see that Chelsea are not the only London club that mean little Chris Foy has a problem with. Maybe red card Foy just has a general grudge against humanity. I think that the powers that be at the Bridge need to move heaven and earth to keep Foy the terminator away from hassling our beloved troops with his red card party trick.
Secondly, it was truly weird to find that after the first round of matches, the top four teams are already the same top quartet from May. It may well be that the four teams who are already perched at the top will be the same four qualifiers for next year's Champions League too. Obviously the English Premiership is almost as predictable as its Scottish cousin or the Bundesliga.
Anyhow, Leicester City paid a visit to the bright lights of west London, determined to show that the also rans of the Premiership should not be pushed around by the giants, and respect to them, they made Chelsea sweat and reminded us that we are still a bit patchy at coping with well-organised teams that come and park the big public transport vehicle in front of their goal. Let's face it. Mourinho and Chelsea have probably taught them everything they know. Imitation is a form of flattery, and whether it comes to buying foreigners or squad rotation or deploying two wingers flanking a striker, or well-organised defending away from home, Chelsea have frequently been the pioneers.
Meanwhile at the match, the Premiership favourites could easily have ended up with egg on their faces, but their blushes were spared when Nugent fluffed a golden opportunity against the unflappable Courtois. Although the hosts eventually got their act together, they need to quickly discard their schizophrenic soccer, which involves playing turbo-charged football in one half of a match and laid back cantering football in the other half. The first half against Burnley and the second half against Leicester were formidable spectacles. The same cannot be said for the other half of each fixture. If Chelsea are to live up to the hype, then they need to play with urgency and pace for more than merely 45 minutes of a match.
Many years ago (and I'm showing my age here) Larry Grayson, the presenter of The Generation Game used to quip "Oh what a gay day." What the old queen meant was oh what a pleasant and wonderful day it was. Well, with this in mind, you could state that Chelsea's latest triumph was "gay" in so far as the eventual outcome was pleasant and wonderful.
The thing is, there was this geezer who posted some silliness via Twitter on the BBC live football webpage around half time in the Chelsea-Leicester match by the name of Dave Gay. This comedian stated that Costa in another language must mean "average". Not only is Dave Gay's foreign language knowledge probably a bit lacking, clearly he doesn't possess the sharpest footballing brain either. What irks me about the coverage of modern-day football is that all matches, even pre-season friendlies, are screened live or available for scrutiny on YouareaTube. As a consequence, we have a multitude of angry little people and couch potato critics coming on to football forums and getting impatient, bitchy, and downright nasty about any manager or player who meets with their disapproval. For footballers and their bosses in past decades, they were not playing in a goldfish bowl of massive media analysis or in a magnifying glass. As a consequence, a new striker at a club could probably go ten matches without a goal, and unless you read the match reports in the Sunday newspaper, their failings could virtually pass under the radar. Nowadays, if some admittedly overpaid footballer so much as takes a bad throw-in, his supporters are calling for his head and organising a lynch mob.
Well that Twit on Twitter by the name of Dave Gay is becoming the norm, rather than the exception. He is typical of an impatient football follower who demands perfection or success in an instant. If it is the latter, then he is most probably a pampered brat. Or alternatively, he is one of many Chelsea-haters desperately hoping for an excuse to heap scorn on our latest centre forward and lampoon him as another flop.
However, ordinary Costa has already netted no fewer than six times in pre-season and early season, and we're still in August. He is well en route to twenty goals this season [even accounting for occasions when he doesn't score, no doubt prompting various children to state that he should be hung, drawn, and quartered]. DC will also record at least twenty goals, provided that he doesn't get badly injured or is sent off for being fouled in the penalty area by the goalkeeper. [My money's on Chris Foy there.]
As for Torres, is the writing on the wall for him, now that he has not even been granted the privilege of sitting on the bench? Mourinho states that he dearly wants to hold on to him. However, his protestations are akin to a man who claims that he is madly in love with his wife, whilst always choosing to sleep in a separate bedroom. Ultimately, the greatest indictment of Fernando is that while the excellent predatory instinct of Costa enabled him to capitalise upon Ivanovic's fine assist, Torres would have been positioned on the edge of the penalty area, hoping that Branislav would pull the ball back about fifteen yards to him. Here lies the difference why DC will be prolific and FT won't.
Finally, here's hoping the departed Demba Ba can score the winner against Arse-nil in their Champions League eliminator. Stranger things have happened.
Final score: CHELSEA 2 Leicester City 0; half time: 0-0. Saturday 23rd August.
CHELSEA goal scorers: Costa, Hazard
CHELSEA team: Courtois, Ivanovic, Cahill, Terry, Azpilicueta, Matic, Fabregas, Hazard, Oscar, Schurrle, Costa. Used substitutes: Ramires, Willian, Drogba.
The author can be stalked at http://chelsea.thefootballnetwork.net
You can view all of the Football Network articles for the CSG here
DISCLAIMER: All articles written for the Chelsea Supporters Group 2005 (CSG) are those of the author and do not represent the views of the CSG. The views and opinions expressed are solely that of the author credited in the article. The CSG do not take any responsibility for the content of its contributors.