Chelsea Terrace Talk – Irish Examiner Article By Trizia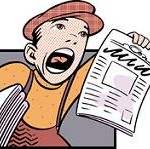 Please can we all not get too carried away? Leaving Turf Moor last Monday & the Bridge on Saturday there seemed to be a bubbling excitement – people talking prematurely about things they have no right talking about after just two games.
Look I'm not trying to be a kill-joy but we do have to remember that with all due respect it was just Burnley & Leicester – although I think Leicester are going to surprise a few people this season.
All that said, these two games were exactly the kind of games we would have struggled with in the last campaign. That early goal at Burnley would have rattled us & the defensive & organised display by Leicester would have had us struggling to score – not so this season it seems – Diego Costa has seen to that – along with some healthy competition.
One thing we may have to get used to (again) though is Jose's obsession with controlling the game for long passages of play with only the odd probe forward. With Burnley, the second half was just a master class in possession – which may get Mourinho's rocks off but for the majority of fans is about as exciting as a night out with Steve Coppell. Against Leicester too we saw this patient (dull) possession play in the first half – and I do accept that it's necessary for the time being at least but do hope it's a prelude to something a bit more exciting further down the line – remember the football we played with Robben & Duff? We have the players to give us that exhilarating style of play & we have actually seen short bursts of it; the likes of Hazard, Oscar, Fabregas & Willian can all give us that feel good factor but Jose wants to ensure their defensive & possession play is well honed & at the forefront of their thinking before he lets them loose. However Jose did admit that he had to get a bit "emotional" (shouty) at half time against the Foxes to elicit a response.
With Jose, being adaptable & versatile is the name of the game as we have seen with Azpilicuerta – and now further demonstrated by Ivanovic. We know his defensive qualities & Mourinho is obviously comfortable in the knowledge that that is his priority – and so it looks as though the Serb has been tasked with getting forward more – and he is doing so, looking good and looking dangerous – certainly my man of the match this weekend. That's both the full back positions occupied by Mourinho favourites who are playing (and making their own) positions which are not necessarily their first choice posts. Many would have predicted perhaps a lesser part for Ivanovic this season given what looks like a preferred centre-back pairing of JT & Cahill, the purchase of the left back & the assumption that Azpilicuerta would slot back in at right-back but Ivan will not be going down without a fight – & for the moment at least, looks undropable.
No Chelsea article these days is complete without a mention of Torres it seems. An unused sub at Burnley & didn't even make the bench against Leicester – a clear indication that he is off to pastures new surely? Mourinho still insists not & that it was a question of "balance" in terms of the bench – but this at the very least now tells us that Torres has slipped down to 3rd choice striker & the Spaniard himself cannot be accepting that? Especially as it was pretty evident for everyone to see when Didier came on that he too is not perhaps what a club with Premier League winning aspirations can perhaps rely on should something happen to Costa. For the sake of the remainder of Torres's career & his sanity he needs to get out there and find himself another club. And despite what Jose is saying, the fact remains that we still need to ditch a foreigner in less than a week to comply with Premier League regulations. Taxi for Torres methinks.
So we have had a relatively soft start to the season but Everton are going to be tough. Goodson has often been a bit of a tricky hunting ground for us & under Martinez they are more than just physical bully-boys. We are a better team than them but we need to start with a bit of vigour as we are possibly the worst for believing our own press & becoming complacent – and the press have us Premier League champions elect which I am not liking at all.
Fortunately we have enough new boys in the team & individuals with direct competition snapping at their heals to need not worry about complacency at this early stage of the season but a physical & energetic start to games was something we failed at last season with often predictable results so would be good to put Everton on the back foot quickly. Over to you Jose.
Posted by Trizia
(You can see all the Terrace Talk articles here)
DISCLAIMER: All articles written for the Chelsea Supporters Group 2005 (CSG)  are those of the author and do not represent the views of the CSG. The views and opinions expressed are solely that of the author credited in the article. The CSG do not take any responsibility for the content of its contributors.