Chelsea Terrace Talk – Irish Examiner Article By Trizia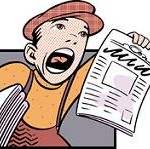 Well where do you even begin to pick apart the footballing smorgasbord offered up at Goodison on Saturday – there were 9 goals, controversial incidents galore, a Mikel back heel (yes, yes you did read that right) comedy defending, exhilarating attacking play, a vociferous crowd & a game of football that swells the heart & reminds you why you fell in love with the sport in the first place.
Everton obviously played their part in this footballing extravaganza and their manager & fans should not necessarily be downhearted as I can't imagine many teams will put three goals past us this season. Everton put together some fabulous football themselves and matched us for the majority of the game but once again tired in the last 20 minutes. They definitely have evolved from the one dimensional game they often played under Moyes which relied heavily on brute strength. That said they revisited that style to try & harass & niggle Costa which I suppose is part of the game, but had the referee and his assistants been a bit more vigilant could have instead led to at least a couple of red cards & a ruined game for the spectator.
Diego Costa is a beast – an absolutely horrible monster – he will be instantly hated by every opposition team & their fans – which suits me just fine – other fans never hate useless players. His performance yesterday encompassed everything we had been missing in the last campaign & also demonstrated the strikers natural instinct which sadly Torres had lost quite some time ago. I for one wish the Spanish striker all the best at Milan after what must have been an agonising period at Chelsea. For me, that goal in Barcelona will always be one of the best moments I have ever had watching Chelsea in my life – worth £50million of any billionaire's money in my book.
But back to our new pet Rottweiler – if that performance is an example of what to expect with him recovering from a slight knock, imagine him fully fit. He is an absolute menace & I imagine that defenders the length & breadth of the country are priming their mums to write them a note excusing them from the Chelsea game.
Martinez is someone who is difficult to dislike but I found his whining about disrespect a bit bloody rich to be honest. By his reckoning, it's disrespectful to give it to someone face to face – but it's perfectly fine to continually & surreptitiously nudge, elbow, pull shirts, stamp on hands etc – and let's not forget that Everton should have been down to ten when Howard clearly handled outside the box. The American would have done better to shut his gob & thank his lucky stars rather than give the thumbs up to the clearly visually impaired lino & later try & front up to Costa – I know who my money would be on.
Jose although enthusiastic about Costa & the attacking elements of our play was also clearly not impressed with the defence – especially as he admitted to dedicating a 90 minute training session to defending corners & free kicks – he said he may has well have stayed at home with his wife. Terry too in his post match interview admitted that the manager would be less than happy so I imagine every goal conceded will be minutely picked apart this week especially with the likes of City & Arsenal on the very near horizon.
By the time you read this we will be in the last hysterical throws of the transfer window before its jaws snap shut for another 4 months or so, and according to the press it looks like Loic Remy will be the only bit of business Chelsea will be doing. The only word that comes to mind at the moment is "underwhelming". When we have in recent years been linked with the likes of Rooney, Falcao, Aguero (before he signed for City) & Cavani, it is then rather disappointing to end up with a player from QPR. It's those Asda eggs all over again. We might as well have just kept Demba Ba…..
All of that said, I should point out (before it's pointed out by one of you lot) that I also used the word "underwhelmed" to describe the signing of Costa – so what do I know anyway.
So, so far so good – with the help of our new striker Chelsea should once more claim the prize for the pariahs of English football which suits us just fine. I can't imagine Costa will reign it in much going forward & Mourinho will positively encourage him to maraud to his heart's content – no doubt having thrown him a couple of raw T-bones & a freshly slain antelope at the final whistle up at Goodison.
Long way to go & still not sure we have the strength in depth of City say but we currently look like a match for anyone on current form & that's all we can ask. Come on Chelsea
Posted by Trizia
(You can see all the Terrace Talk articles here)
DISCLAIMER: All articles written for the Chelsea Supporters Group 2005 (CSG)  are those of the author and do not represent the views of the CSG. The views and opinions expressed are solely that of the author credited in the article. The CSG do not take any responsibility for the content of its contributors.