Chelsea Terrace Talk – Irish Examiner Article By Trizia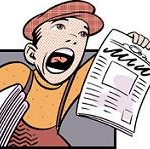 So it wasn't the most convincing win we'd ever seen, and Villa gifted us the two goals, but this was one of those occasions where all that mattered was the result. It could have been a deflected one-niller off Zouma's arse and I'd have been happy.
The apprehension was palpable in the stadium. A fortnight's worth of journalists talking about this being the "who loses will get sacked game" had got all involved rattled. The Chelsea crowd certainly nailed their colours to the mast early on in the game by chanting Mourinho's name loudly. Not that that would have influenced the owner one iota.
There were a couple of occasions before we scored where we could have quite easily gone a goal behind, which would have been disastrous given the fragile state of confidence both in terms of the players and crowd.
The second goal finally seemed to allow a slow exhale all round the ground, although I felt nervous right up to the final whistle.
The main talking point was the team selection, or rather those left out. Many seemed stunned that Hazard was on the bench for this game – I'm not exactly sure why. Hazard has been a shadow of the player he was last season. Jose has persevered with him game after game, evidently hoping it was a short dip in form – this obviously hasn't been the case. One would also imagine that during training Mourinho has given very specific instructions to Hazard which the player must not be putting into practice. Either way, personally I think dropping Hazard was absolutely the right thing to do – player of the year or not. And anyone who has seen Chelsea play this season can't really argue with that.
What some seem to be questioning is whether the manager should have come out and openly criticised the player. This is nothing new from Mourinho. Most of us remember a very similar situation with a very similar type of player – Joe Cole. Jose made Joe Cole an immeasurably better player – he added substance to Cole's artistry – made him a more robust player, better equipped to deal with the rigours of the Premier League, without curtailing the artistic element of his game. I always thought at the time that he criticised him openly because he perhaps wanted to explain to us all what he was trying to achieve and I think he may be doing the same with Hazard.
Last season, not only was Hazard the best player in the league but he was also the most fouled, by quite some way. We were used to seeing Eden Hazard's socks ripped and bloodied from opposition studs – and he was given little protection from the referees. We were lucky really that he did not get seriously injured at any point. I'd imagine Jose has been attempting to fine tune Hazard's game – not only to perhaps protect him, but also to make him a more versatile players for the team.
As we know, Mourinho wants players who have more than one string to their bow. Attacking maestro is obviously not enough for Jose – especially when we are conceding more than two goals a game, and even more so when that primary strength is not currently in evidence. Where as Joe Cole tried to comply – he may not have agreed or liked what the manager was trying to do, he tried to get on board – I can't imagine that Hazard has the same mindset.
Hazard comes across as a supremely confident individual, some may even say cocky. I bet he wouldn't take too well to anyone telling him to change his game – even a manager of Mourinho's standing. All of that said, if a player is playing poorly, then the manager needs to do something.
Whether a manager should be trying to change the style of such a precocious natural talent is another discussion altogether, but given the personalities involved, I can't seeing this resolved amicably any time soon. It's a difficult one as Mourinho demands that every player contributes throughout the game – but Hazard is the kind of player that could give you just one dazzling moment and win you the game. Mourinho's history does not show an abundance of patience with this kind of player – sadly, it would not surprise me to see Eden sporting the colours of one of the Spanish giants next season.
Hazard wasn't the only high-profile player missing on Saturday, hopefully that will have focussed the mind of many – although Fabregas seemed to have missed the cull and most would add him to the list of players not stepping up to the plate at the moment.
This win, as welcome as it was, means nothing in isolation. We need to build on this and we need to play better – a lot better. Villa were a shockingly poor side and we won't have such an easy ride in our next few games. It will be interesting whether the likes of Matic, Hazard, Ivanovic etc will make the starting line-up next week.
Mourinho's demeanour following the game, his confidence to publicly criticise Hazard, and the links to a £50 million player in the press tells us that the discussions with the owner went well, and his job is safe – for now. But things change quickly, and we all know that football and specifically Chelsea is purely results driven. The club must continue to put forward a united front and perhaps for once Jose needs to keep criticisms behind closed doors as a siege mentality with the world at large may have proved successful in the past, but a siege mentality against some of your own players is the last thing you need when trying to climb out of a hole.
Posted by Trizia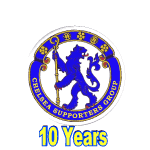 (You can see all the Terrace Talk articles here)
DISCLAIMER: All articles written for the Chelsea Supporters Group 2005 (CSG)  are those of the author and do not represent the views of the CSG. The views and opinions expressed are solely that of the author credited in the article. The CSG do not take any responsibility for the content of its contributors.
Related Images: