Chelsea Terrace Talk – Irish Examiner Article By Trizia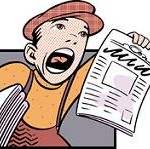 Just when we thought we'd navigated the traditionally cruel month of November unscathed, there was draw specialist Poyet and his band of party poopers to bring us back down to earth with a bump! Although it has to be said that we contributed as much to our lack of goals as they did. It all lacked a bit of urgency – we looked comfortable, especially in the first two-thirds of the game – too comfortable really, as if we were just waiting for the goal to come. Then when it became evident that the ball wasn't going to simply put itself in the net we resorted to desperate measures taking pot shots from distance – it was so frustrating and so very last year.
I thought Jose had found the answer to the conundrum of teams who put ten behind the ball – obviously not. What was more worrying though from my point of view was watching the boys in blue morphing from a calm, composed and in control unit into a rabble of headless chickens in the final 10 minutes. Perhaps it was fatigue, perhaps it was complacency, perhaps they were focused too much on the two loses against this same team last season – whatever it was, the only positive I can take is that perhaps it served as a reminder that they're far from Champions elect.
As if the draw against Sunderland wasn't bad enough we now face our most despised London rivals on Wednesday without the Rottweiler, and then hot on the heels of that we're back in the North East to face Newcastle where Jose has never won. Costa's ban was completely of his own doing; I had imagined Mourinho will have planned the ideal game for Costa to miss and had given appropriate instructions, but I doubt this striker thinks in any logical or cohesive manner when he has his game head on. John O'Shea took full advantage of Costa's propensity to lash out with constant, niggly fouls hoping to illicit a red card for the Spanish international & it nearly worked too; instead I'd imagine the Tottenham back four are having a whip-round to buy the Irish defender a Christmas gift to repay him for his unexpected gift to them. But let's draw a line under Sunderland.
John Terry continues to defy his age by putting in consistently imperious performances. Many central defenders succumb to the rigours of the increasing years as they are over-reliant on their athleticism but JT's game has never been built on speed; bravery, hard-work & his reading of the game have made him the player he is & determination & a self-assured personality have made him the Captain he is, and when he does finally hang up his boots he is going to be virtually impossible to replace. It looks to me like the club seem to be grooming Gary Cahill to take on this mantel & as much as I like the genial northerner, I don't think he has the personality to lead this team – for me he is more the trusty lieutenant than the brave leader of men. Ideally I'd like to see a player moulded and matured at Chelsea – someone with an affinity with the club – we have a number of particularly strong youth players at the moment who could realise that potential but who takes up the reigns in the mean time? JT can only have another two years or so left? It's something the club need to address as in the English game a strong Captain is essential.
Speaking of those defying their ages, as I'm writing this piece I have just seen Lampard doubling City's lead against Southampton and I can't help but remember all those goals out of nothing he scored for us to win a game or give us hope – I wonder if he could have found the net against Sunderland on Saturday? Pointless musings I know but his secondment to City is beginning to annoy me more and more…..and, what a surprise, talk now seems to centre on making the loan permanent….who saw that one coming eh?
That said, I'm in no way unhappy with our current midfield personnel – indeed the likes of Matic, Fabregas, Hazard and Oscar must be envied by the good majority of the Premier League managers. The only one that I can't quite make my mind up on is Willian – and I know this will not be a popular viewpoint with fellow blues. He shines when we are playing well and are dominating the game but I find him really frustrating to watch when we are having a hard time and looking for a goal. I found him the main offender against Sunderland in terms of losing the ball & he also had more than his fair share of pointless 20yrd shots (either off-target or straight at the keeper). I know he has scored some long range corkers but when there are other more viable options available, leave the grandstanding for when we are three nil up.
You'll have to forgive me these grumblings, the draw with Sunderland has shaken me up which I know is ridiculous given our results this season so far, but I can't help it. What am I going to be like when we eventually lose a game for goodness sake? Hopefully the weekend just gone will have been a wake up call for everyone concerned & will prompt some good results in the next few weeks which will in turn help steady my nerves – either that or it will shape up to be my most stressed Christmas ever! We may be entering the festive period but no more gifting of points – no more Santa – think the Grinch!!
Posted by Trizia
(You can see all the Terrace Talk articles here)
DISCLAIMER: All articles written for the Chelsea Supporters Group 2005 (CSG)  are those of the author and do not represent the views of the CSG. The views and opinions expressed are solely that of the author credited in the article. The CSG do not take any responsibility for the content of its contributors.