Chelsea Terrace Talk – Irish Examiner Article By Trizia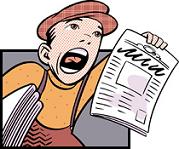 That first half against Newcastle had me, and most probably the rest of the Chelsea faithful, thinking that perhaps the horror of New Years Day had shattered the confidence of the entire team. We were completely over-run and at one point when Caballa tore up that wing for a fifth time I thought that we might actually be on the end of another hiding – and at home for goodness sake!
But then Oscar, who has had more than his fair share of stinkers in recent weeks scored against the run of play just before half time and this was followed by an apparent blistering team talk (rant) by Jose and voila the "other" Chelsea – the confident, skilful, talented team took to the field for the second half.
It's probably a good thing that Mourinho has chosen to put himself into purdah at the moment as the refereeing on Saturday had him seething once again judging by his body language, and would have almost certainly led to another candid post match interview and yet another FA charge – wouldn't it just be easier for the FA to send us an annual invoice for the amount they want to extort from us?
But let's not dwell on things that will never change.
I feel that in recent months we have not been getting quite enough hate. Other clubs have dared to benefit from stupidly rich patrons and there have been other goings on to detract from our prized position at the very bottom of the popularity list. However this week the moral indignation and sheer loathing at the possibility of Lionel Messi joining Chelsea has been nothing short of brilliant. If you just ignore for a moment that there is as much chance of Messi joining Chelsea as there is of Raheem Sterling getting punished for slapping a fellow professional, you can really appreciate the public moral outrage of it all.
Messi is seen as the very personification of everything that is good and great in the game; the thought of him joining Chelsea – football's "axis of evil" is just too delicious for words. The press would NEVER forgive us – never mind other clubs collecting Galacticos like Panini football stickers it would be us ruining football once again. I've never had a hankering for Messi – give me Ronaldo any day of the week – but am praying for this stupid speculation to continue for at least a couple more weeks. When Jose's bottom lip is back in place he should come out and stir the pot and state that he would welcome Messi so he could rotate with Willian….
I see Frank Lampard and City have finally come out with an explanation (of sorts) on the whole was-it-wasn't-it a loan mess. Personally, I thought, if anything, that this explanation made the whole thing sound even more suspicious than before. The FA interestingly gave City another chance to make some more cobblers up – sorry, clarify their statement – when they pointed out that 6 month contracts did not exist in the Premier League, rather than use this obvious lie to investigate this whole mess further. Whatever the reasons behind City deciding to do this in the manner they chose to, one thing is certain, it has left a stain of suspicion on both them and Frank Lampard.
What it has also done is put the spot-light on the way that City are conducting business and how perhaps they are getting around the FFP rules – and it seems that this is already coming up with more questions than answers.
To make it clear, nothing will ever detract from what Frank Lampard did for Chelsea Football Club. He has given me some of the very best memories in my 35 odd years of following this beautiful club and I will never, ever boo him. He does not owe my club anything – it was Chelsea's decision to let him go and he had every right to join any club he wished. And Chelsea fans to a man would have wished him luck but the way this has been handled reeks of deceit and subterfuge and most, quite understandably want to know why it was felt necessary to do it this way. And despite the convoluted explanations and newspaper exclusives, no-one has yet really quite explained that. As I said previously, Frank Lampard owes Chelsea Football Club nothing – but I believe he does owe an explanation to the supporters – old fashioned view these days I know, but that's just me. He's had a while now and the best he could come up with was a chance meeting in New York with Pellegrino. Really? So the City manager wants Lampard, knows that he will be a free agent in the summer, does absolutely nothing about it – even when it seems he is signing for City's affiliated club (or whatever you want to call it) – still does nothing about it – but then the two have a "chance meeting" in the States and before you can say "dodgy deal" Frank Lampard is pulling on a City shirt – come on….give us just a little bit more credit than that.
Either way, Frank, you'll always be welcome back to the Bridge, but I'm sure that hamstring could perhaps feel a bit tight at the end of the month – for old time's sake eh?
Posted by Trizia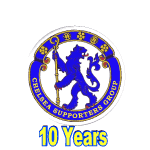 (You can see all the Terrace Talk articles here)
DISCLAIMER: All articles written for the Chelsea Supporters Group 2005 (CSG)  are those of the author and do not represent the views of the CSG. The views and opinions expressed are solely that of the author credited in the article. The CSG do not take any responsibility for the content of its contributors.