Chelsea Terrace Talk – Irish Examiner Article By Trizia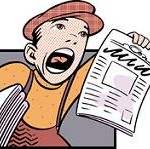 No-one in SW6 is getting carried away; no chickens are being counted, no T-shirts being printed. The West Brom game demonstrated perfectly how this team follow Jose's instructions to the letter. High octane attack to win the game, then tenacious controlled passing to see the game out. A lot has been written about Jose's ego, but when it comes to winning games it doesn't come into play. Mourinho could have instructed the team to go for the hockey score – especially against the ten men but he's got Tuesday's game in his mind, he thinks about the pointless exertion of energy, the possibility of injuries if we go for the humiliation – Jose will always put the good of the team before his ego – unlike Arsene Wenger.
Arsenal are in the mess they are in as a direct result of Arsene Wenger's ego. He believes that he can deliver trophies based purely on his footballing philosophies – despite the glaring gaps in his squad. Anyone with a even a modicum of football knowledge could see before the season started that Arsenal were desperate for a defensive midfielder and a central defender – but Wenger still obsessed only with the attacking aspect of the game buys Alexis Sanchez (a great player) but a luxury player. Yet Wenger will not for a moment even consider that he is wrong – won't consider changing his philosophy – a stubbornness and egocentric stance that may cost him his job and detract from his success in his early tenure.
So despite it being quite difficult to watch that second half against the Baggies especially after some of the dazzling play we saw in the first, we as supporters have to accept that our manager is doing it all for the right reasons – that he is putting the club and its ambitions first – not trying to enhance his reputation. Jose is also right to preach caution and how nothing is won in the autumn – to demonstrate that no one is taking anything for granted. He knows he needs to keep the players grounded – the papers and pundits already have royal blue ribbons on the Premier League trophy so Jose has to ensure that these players are confident but not complacent – it's a fine line to negotiate and part of his method of managing that is obviously to preach restraint and we as supporters need to accept that.
After all, Manchester City are still in touch and I have often spoken of their strength in depth – especially in their striking options, where as we have become heavily reliant on Costa already – and he is just the one booking away from a ban. No doubt there will be a tactical yellow soon – it will be meticulously planned so we don't lose him for an important game but inevitably there will be games where we won't have much of a choice in the matter so we need to keep racking up the points while we can.
We may be slightly wanting in the striker department but where we do have an embarrassment of riches is between the sticks. Although I am fully on board with Courtois becoming first choice, it is still awful to see Cech demoted to playing Capital One Cup games against the likes of Shrewsbury. He is still one of the best keepers in the world and he deserves to play but we cannot entertain the possibility of selling him to any of our rivals. Apparently he is reluctant to uproot his family from London which has led to links with Arsenal but I refuse to believe that our club could possibly be that stupid (I know, I know). My selfish side hopes that he can find a way of remaining with us but the more altruistic side accepts that he deserves better than our bench but still hopes that he will find first team football away from the Premiership.
On the subject of legends tomorrow we face Schalke & the story will be as much about the emotional bond between the Chelsea fans & Di Matteo as the game. Abramovich sacked the genial Italian almost exactly two years ago and he can be forgiven for wanting to prove a point against the club who treated him so shabbily after he orchestrated one of the greatest nights in the club's history. Chelsea fans are renowned for their loyalty to their past heroes and I imagine that Di Matteo will get a rousing reception from the travelling Chelsea contingent as his legendary status was cemented on that dramatic night in Munich. The team and current manager won't be as accommodating though as a win guarantees topping the group so I imagine we will be going all out for the victory.
All in all things are looking good – especially as November has traditionally seen us wobble. Jose will not allow that this season – the message is discipline, discipline, discipline – and we have to trust him as he has the track record and I think sometimes we forget how lucky we are to have him back.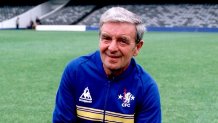 As I am coming to the end of this piece, the sad news has begun to filter through of the passing of John Neal. For those of us of a certain age, he was the man that delivered football and a team of which we thought we would never see. That era was probably the most enjoyable period of my support of this club – it was the time that I fell truly, madly, deeply in love with Chelsea Football Club – and he was responsible for that. He came to us following a dark period in our history and things initially didn't start well but he bought in players whose names and faces are as familiar to me now as our current crop of superstars – probably more so in fact. The promotional year under his stewardship was an exhilarating time to be a Chelsea fan – which is why to many of us John Neal will always be the original Special One – RIP.
Chelsea FC official tribute to John Neal can be found here
Posted by Trizia
(You can see all the Terrace Talk articles here)
DISCLAIMER: All articles written for the Chelsea Supporters Group 2005 (CSG)  are those of the author and do not represent the views of the CSG. The views and opinions expressed are solely that of the author credited in the article. The CSG do not take any responsibility for the content of its contributors.