Chelsea Terrace Talk – Irish Examiner Article By Trizia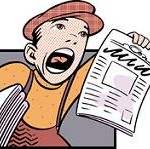 As weeks go, this one has been one of the very worst for me for quite some time. It all started last Tuesday – I had a half day booked to travel up to Anfield in the afternoon. On my way to work I was feeling a bit hot, and a bit uncomfortable and a bit out of sorts but put it down to PMT – Pre Match Tension. By the time I emerged from the tube station I was looking forward to gulping some fresh air – what actually happened was I emerged from the tube station and promptly passed out!
Anyway, that heralded one of the most virulent bouts of "proper" flu that I have ever had the misfortune to encounter. That evening I watched the first leg of the semi-final in a semi-conscious haze propped up in front of the TV – first semi-final I have ever missed. But even in my nigh on delirious state I was uneasy about the line up Jose had chosen. And let's be honest – they completely over-ran us and the fact that we still have everything to play for and an away goal tucked in our belts is down far more to luck than judgement.
I'm not actually sure what Mourinho was trying to do – lull them into some false sense of security and hit them with our "real" team and tactics tomorrow perhaps? Who knows.
By the time Saturday came round, I was still in no fit state to leave my bed. The game wasn't on anywhere – not on TV, no dodgy online feeds – nothing, radio commentary only which I hadn't done for so long that I'd forgotten just how painful it was. I have since watched brief highlights and can only congratulate Bradford. They played with belief and passion and fully deserved to win in such a manner.
For me, the biggest surprise was Mourinho. He said all the right things afterwards – I read his comments online and then again in the morning papers. But it was when I actually saw him being interviewed that I could appreciate that he actually looked shell-shocked, which is quite unnerving. I've never really seen him look like that before – like he really could not fathom what had just happened – I can only hope it was a temporary episode and he has now returned to a far more cognitive state of mind and is as we speak plotting the downfall of Liverpool and City.
I'm still convinced that there is something going on behind the scenes at the club that we are not privy too. Mourinho seems to be in a constant state of agitation. Bad tempered at the press conferences, now regularly picking fights with the support, scowling on the touch-line with low-key stone-faced "celebrations" when we score. He is clearly not happy – and an unhappy Jose is not the way to realise the great expectations of a club like Chelsea. This is of course just conjecture on my part but realistically, can anyone say he has been his normal laconic self for some time now? If you employ a man like Mourinho then you take him on on his terms – you allow him to play the game his way and most importantly, you back him no matter what – if he has been curtailed in any way the club will suffer for it – and for what? A slightly more sympathetic press? Don't hold your breath.
He has foibles – we know that. But you accept them or choose someone else. You wouldn't buy a Ferrari and then insist it only ever get driven at 20mph would you?
This week though could make everything ok or could plunge us deep into crisis. Getting knocked out of the FA Cup in one thing, but the manner in which we got knocked out was another entirely – but add a semi-final exit to Liverpool and follow that with opening the gate back up to City rather than slamming it shut on top of that FA cup exit – then people will start questioning desire, tactics, the manager, the squad etc.
This is where Mourinho needs to demonstrate his worth – and he needs to start by re-establishing his connection with the supporters. He hasn't alienated the support as such yet but there is a lot of angry talk on the terraces. Mourinho does everything for a reason and I'm sure whatever it is, this made sense to him at the time but what has it achieved? Nothing but a fractured support as far as I can see.
The club was never stronger and more successful than when totally united with its support and never was the crowd so vociferous as when Manager and players would tear towards us in unbridled jubilation. The connection at the moment is strained all be it currently cordial but unless he cuts out this bitching things could turn nasty very quickly.
Time for actions not words
Posted by Trizia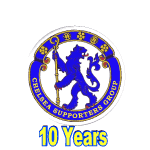 (You can see all the Terrace Talk articles here)
DISCLAIMER: All articles written for the Chelsea Supporters Group 2005 (CSG)  are those of the author and do not represent the views of the CSG. The views and opinions expressed are solely that of the author credited in the article. The CSG do not take any responsibility for the content of its contributors.