Chelsea Terrace Talk – Irish Examiner Article By Trizia
The start of the season is usually a period of calm and happiness. All is possible, hopes are high, optimism is based on nothing other than one's gut instinct that this could be our year. This is because on the whole, football fans are an optimistic bunch no matter what kind of evidence that should steer them to the contrary is laid before them.
However, even with a good win under our belts, a clean sheet, three goals, including a rare strike from Kante and for one of the new boys, I have this horrible knot in my stomach. I have been obsessively checking the news, social media and the internet etc, on average every four minutes to make sure that Real Madrid have not come in and swiped the jewel in our crown. I am of course referring to Eden Hazard.
They can have Courtois with my blessing. I know we won two league titles with him but we never really took to him – and he never really wanted to be here. If he was so against coming to England then he never should have accepted the deal. Players have all the power these days – there is so much money involved that clubs have to give in no matter how unreasonable a player is being. Anyways – good riddance – and I have to say that I take a perverse pleasure in the fact that this move has upset the Athletico fans even more than us and they are planning all manners of "welcomes" for when he appears in white at the Metripolitano Stadium.
Every season we go through this Hazard torture, but with no Champions League football, the fact that the club have not strengthened in the area that we are most in need, and a new manager at the helm who has never won anything and I do wonder whether our Belgian superstar has decided that the time is right to move on to a club he feels can match his ambitions.
The sum being bandied about is a huge £200,000,000, but he is worth every single one of those pounds and the point is could we replace him – the answer is no.
Look at our opening game. We looked OK – against mediocre opposition. But as soon as he came on we moved up another gear – we looked more inventive, more attacking, more exciting. We need him to take us to that next level, because on the whole we have one too many average players in our squad and no real strength in depth.
But let me move on before I get too depressed.
What of our signings – well, Chelsea do seem to have some sort of obsessive, compulsive disorder when it comes to buying midfielders – and so it proved again in this window. Both are very good players – but the money would have been better spent up front. I like Giroud but there was a lot of talk about him moving on which tells me that Sarri doesn't perhaps see him in the set up going forward. As for Morata, I hope I am wrong, but sometimes a player just doesn't work out – through no fault of anyone's. I am not going to say anything else as we are only at the start of the season and things may change, especially now he has a full year of the Premiership under his belt. But given that we allowed Batshuayi to go back out on loan, I would have hoped that the club would have addressed this area which definitely was our Achilles heel last season.
Onto more pressing matters – Sarri's sartorial elegance – or lack of it. This just won't do. He has already been described at the Italian Tony Pulis (shudder). He looks like he's woken up late, sniffed a collection of worn T-shirts on the bedroom floor, selected the least offending, paired it with a Wembley Market pair of trackie bottoms and thought himself good to go. We expect more in SW6 – especially from an Italian. If clothes really do maketh the man – they maketh Sarri a car park attendant at the moment -the Chelsea hierarchy need to have a word and quick.
Anyway, writing this has distracted me for a short time but I need to get back and check what Real Madrid are up to. Sarri claims that we will not sell our talisman but since when have the managers at Chelsea ever had a say in anything? Sarri must be concerned that Chelsea will have to rely on the midfield for goals should our "strike-force" (I use that word in the very loosest terms), fail to deliver as it did last season. And Hazard made or scored a great many of those goals and should he go, Sarri will effectively be going into battle this season with his hands tied behind his back. Even the club, must see that this is not the time for such a sale so we just need to hold our nerve and not get swayed by the wads of cash.
Its going to be a long two weeks!!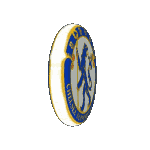 Posted by Trizia
(You can see all the Terrace Talk articles here)
DISCLAIMER: All articles written for the Chelsea Supporters Group 2005 (CSG) are those of the author and do not represent the views of the CSG. The views and opinions expressed are solely that of the author credited in the article. The CSG do not take any responsibility for the content of its contributors.
'Chelsea Supporters Group' can be found on Twitter and Facebook