Chelsea Terrace Talk – Irish Examiner Article By Trizia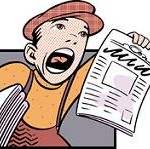 The horror of New Years Day was still palpable amongst the supporters and seemingly even some of the players certainly right up to half time against Watford. Those supporters who weren't there asked those of us that were in hushed tones whether it was as bad as it had looked. We nodded solemnly but refused to speak of it out loud – as if it would curse and pollute the very atmosphere in the ground.
In all seriousness, the Tottenham hangover was pretty evident and although Mourinho rang the changes it did look for a while there as if a malaise had set in which could hang around a while and cause havoc for any title aspirations we may have. I think Jose felt it too and he as a master of psychological was more than aware that most that this was a must win game – and so when the first half was lacklustre and looked hard work, he took action at the break and bought on the cavalry.
I have been particularly critical of Willian lately but it was he that finally took a shot from outside the box – something we have seemed loath to do for some time now – and lo and behold, it hit the back of the net – and with that goal there seemed to be a collective release of angst around the ground. The rest of the game was relatively straight forward after that.
One of the players to be subbed at half time was Schurrle who is looking increasingly likely to leave the club sooner rather than later. I feel for him as he is one of those players that gives you his absolute all during a game. If anything he just tries too hard – it's a bit like watching a kitten chasing a beam of light. Disciplined he is not – which in itself is enough for Jose to show him the door, but I do think that he will be a great player elsewhere and can only wish him well.
It will be interesting whether we do any business in this window as many Chelsea fans have been bemoaning our lack of width all season. Under Jose's fist tenure our most successful and aesthetically pleasing line-up was when we employed flying wingers – Duff and Robben. They eventually both went and our football became more utilitarian but no less successful. I think he prefers the more direct football these days, but his methods are not as new as they once were and various managers have found ways and means to "disrupt" our play. It's not that we have been "found out" exactly, just that there are better managers and better players in the Premiership now – more competition than the previous usual suspects and we need to find a few new tricks to add to our armoury.
All that said, with the benefit of hindsight, and now that the rage has subsided, I can look at the Tottenham game with a bit more perspective and the benefit of my sensible head. Tottenham played well, but it was also one of those games where we collectively had a stinker (with only a couple of exceptions), and everything they tried came off. On another day that Harry Kane effort would been blocked, and instead of cannoning off the upright and into Danny Rose's path the next would have either missed entirely or bounced into Courtois's arms and so on. There are issues that we need to address but equally sometimes you need to admit to a bad day at the office and move on and not dwell.
The Watford changes hopefully addressed some of the fatigue issues that were evident at Tottenham – the Christmas campaign was a punishing one with games seemingly every couple of days – no matter how fit some of our boys are, it's a hell of an ask for them to play every game at a consistently high level. Watford also demonstrated that the likes of Remy and Zouma can be trusted with more than just bit-parts in this campaign. I get the impression that Jose is still trying to decide best positions for these two and he will be pleased that they are so adaptable and most importantly, can follow directions. I expect to see more of them as the season progresses – especially Remy hopefully as he has looked good every time he has played and I have been somewhat surprised to see him behind Drogba in the pecking order – but Jose knows best.
Of course we face Newcastle this weekend, who beat us so comprehensively at their place not that long ago. We need to beat them just as comprehensively at home and exercise those demons too as this could be a pivotal month and we have now reached the stage where we will have less and less games to make up for any mistakes going forward. So let's all put our game faces on, learn from some of the hard lessons of the last month and prepare to do what needs to be done!
Posted by Trizia
(You can see all the Terrace Talk articles here)
DISCLAIMER: All articles written for the Chelsea Supporters Group 2005 (CSG)  are those of the author and do not represent the views of the CSG. The views and opinions expressed are solely that of the author credited in the article. The CSG do not take any responsibility for the content of its contributors.