Chelsea Terrace Talk – Irish Examiner Article By Trizia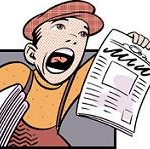 After watching an encouraging performance against Stoke and the energetic start against the Scousers, especially going a goal up, I honestly believed we had finally, finally turned the corner. Sadly, it was a short false dawn.
Let's get this out of the way early – I have to mention the refereeing again – no I really do; it's getting beyond any logical explanation now. It seems to me that the men in black are purposely trying to goad Mourinho. It may not be a conspiracy but it goes against the very ethos of sport – that we are all meant to be playing on a level sports field – it really doesn't look that way to me. Can and Lucas were very fortunate to be playing in a game within a period when the referees and governing bodies have taken it upon themselves to show Mourinho and Chelsea who run the game – and the fact that they run it in any which way that they please.
All that said, we did not lose because of the referee. We lost because the most average Liverpool side in decades (with the exception of one player) wanted it more than we did and simply played better than we did.
I believe that Willian, Ramires, Begovic and Azpilicuerta are the only players that are able to look Mourinho in the eye at the moment. The others claim they are still behind the manager but that just doesn't show in the way they are playing. So the answer must be get rid of the manager- right? Wrong.
This team with only a few notable exceptions are not worth sacrificing Mourinho for. I'm not saying the manager hasn't made mistakes – nobody is perfect – but we don't know what's going on within that nest of vipers.
Someone got it exactly right on Saturday when they said that Chelsea teams have got rid of more than their fair share of managers – and that has got to stop – now. Even Roman must see that. It keeps happening and up to now most have accepted it because we have still been winning things, but this revolving door cannot operate indefinitely – we will run out of top class managers for a start.
The transitional season for this team is well overdue – and there are obviously going to be casualties of that. Some will not want to go quietly or otherwise – which is exactly why they do need to go. If the club had backed Mourinho in the transfer market we would not be in the position that we are in now and we would be able to get rid of at least some of the worst offenders.
All that said, the deeper in the mire we get the more Mourinho's substitutions seem to make less sense – as do some of his first team choices. I'm trying to work out whether it's desperation, a window into what's happening on the training field, an attempt at demonstrating how thin the squad is – I really don't know.
However, given the vociferous vocal support for Mourinho at games it seems to me that many do still believe that it's the players letting the manager down, rather than vica-verca. But football fans are fickle creatures and if things continue as they are, it's inevitable that a sizeable contingent will turn against him too.
And as soon as that happens it's all over. Perhaps if the club were to come out and give Mourinho unprecedented backing – i.e. he stays whatever happens, we may see some of the players currently letting us down, finally start putting a shift in. Abramovich was meant to be very angry when the players effectively stopped playing for Villas Boas – but that didn't stop him sacking him – perhaps it's time he called the players bluff.
But then maybe Mourinho wants to go. In his pre-match briefing last Friday he looked like a broken man (yet still the press baited and harangued him). These last couple of months have seen him hounded like no other manager in the history of the English game. The plight of Chelsea and specifically Mourinho has been on every back page for weeks now , it even made the evening news midweek. Stories are leaked from the dressing room while the players back him publicly – who can he trust? The stress and strain of his job is etched clearly on his face and really, how much can he be expected to take?
We now have a player who apparently would rather lose than win for Mourinho. Abramovich has the kind of resources to find out who said that; if it were me I would do just that, expose him in the press, look at some form of judicial punishment and lastly do not sell him, but make him serve out the remainder of his contract in the stiffs. Then ask the dressing room "anyone else not want to play for the manager?"
In a week where noises have been coming out of Madrid of their willingness to take Mourinho back should the opportunity arise, the man must be at least looking at his options. Problem is he is a proud man, a man previously absolutely sure in terms of his own abilities and strengths – he won't want that reputation tainted. He will want to go on his terms. Problem is that unless something changes drastically and quickly he will have no input into his own immediate destiny.
I for one will stand alongside him until the end. The very best we have ever had. Let's not make the same mistake twice.
Posted by Trizia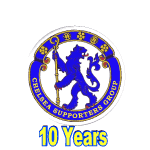 (You can see all the Terrace Talk articles here)
DISCLAIMER: All articles written for the Chelsea Supporters Group 2005 (CSG)  are those of the author and do not represent the views of the CSG. The views and opinions expressed are solely that of the author credited in the article. The CSG do not take any responsibility for the content of its contributors.