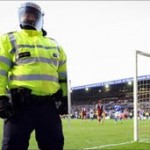 All supporters will by now have no doubt seen the video footage from the Paris metro. You will have read the innumerable opinion pieces – a few balanced and fair – many not so much though.
The CSG does not condone racism. We abhor racism in all it's forms and we fully support Chelsea Football Club's pledge to identify, investigate and where guilt is proved, hand out life bans.
We have been asked for dozens of interviews since the incident on Tuesday and have resolutely turned them all down. This is not because we are sticking our heads in the sand, but more that we are concerned that this story is getting out of control.
We repeat, we want the guilty punished but as a club we are being generalised as racists – this is both factually incorrect & grossly unfair.
Anyone who has been to Stamford Bridge in recent years will confirm that it has one of the most diverse fan-bases in the country. It should also be noted that we were the first Premier League club to have a black manager & the first to have a black director of football.
The make-up of our playing and coaching staff is also as diverse as our fan-base. A few mindless, hateful individuals should not, will not, define our club and the huge majority of the fans.
Trizia Fiorellino (CSG Chair)
Related Images: