Bamford Please! (by Gary Watton)
BAMFORD PLEASE!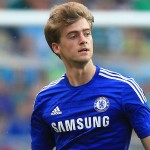 Just before last season started, the cautious one was boldly proclaiming that if Baker, Brown, and Solanke don't eventually make the England team, we should all blame him. Blimey, that was a courageous, and foolhardy promise. Well, in the intervening months there has been little evidence that any of these youngsters will get upgraded to regular first-team football at Chelsea any time soon. Mourinho will always opt for experienced pros with a proven track record of playing in the Champions League or in their domestic league before recruiting anyone.
Incidentally, even Trizia has questioned whether Jose is up to the task of choosing new players. Apparently JM is involved in a constant quest to sign Raphael Varane from Real Madrid. Now Varane may well prove to be the bee's knees, but let's face it, Jose does not have a good track record at purchasing centre halves. Remember Khalid Boulahrouz? Does anyone still recall Tal Ben Haim? Has the replacement of Schurrle [and Salah] by Cuadrado paid off yet? Was the sale of Mata to ManUre [and keeping Oscar] the shrewdest piece of business?
For all of the manager's qualities, his eye for a good player, and indeed a young one at that, is somewhat flawed. More recently, has the decision to offload Bertrand in favour of Felipe Luiz been vindicated?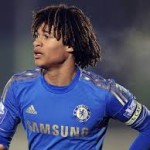 Well, Mourinho can break the habits of a lifetime [and pigs will fly] by investing time in the talent that is Patrick Bamford. The guy has been short-listed for the Championship's player of the season. He's more than just a goalscorer who scuffs or toepokes efforts into the net from a few yards out. Instead, he is a guy blessed with a bit of flair too. Surely he can do a job, in place of the sadly spent force that is Drogba?
The painful truth is that if Raheem Sterling or Harry Kane were at Chelsea, Jose would have shoved them out on loan to a Championship team. Well, Bamford could be our very own Harry Kane, an exciting young English prospect, with bags of talent. He could be the darling of the Chelsea faithful, many of whom would love a homegrown hero, instead of yet another overrated import.
Please, please, pretty please with sugar on top, get young Bamford into the squad and let's see young English talent flourishing at Stamford Bridge instead of taking hopeful punts on the latest Brazilian wonderkid whose never set foot in England, let alone played in English football. Similarly, surely Loftus-Cheek can be the understudy to Matic, and not Obi Mikel?
Will any of our young loanees ever make the grade? Will Ake, Chalobah, Kalas, Kane, and Van Ginkel be welcomed back with open arms? Or are they just waiting, like young pups at Battersea Dogs Home, for a new permanent owner? Is Bamford going to wear a Chelsea shirt any time soon, or must we overlook him and sell him to a Premiership rival? Are we not capable of coaching and developing our young talent anymore?
Posted by Gary Watton
The author can be stalked at http://chelsea.thefootballnetwork.net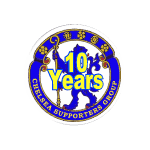 You can view all of the Football Network articles for the CSG here
DISCLAIMER: All articles written for the Chelsea Supporters Group 2005 (CSG) are those of the author and do not represent the views of the CSG. The views and opinions expressed are solely that of the author credited in the article. The CSG do not take any responsibility for the content of its contributors.