"The Dog Barks But The Caravan Moves On!"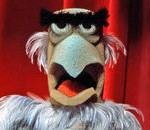 Its a great saying. We all know the meaning and we know it refers to those who just can not accept their failing and refuse to acknowledge who is best. The comment of lack of respect by the master of failure is worthy of any poet, a man who fails to learn for 11 years and counting, every day I wake up and laugh he's still there twittering on like an old man in a straight jacket.
Pellegrini, likes his little dig, but only won it once and for all the verbal is unlikely to be there next year. Every season throws up a new challenge, he won it last year and credit where it was due, but that was last year. A week is a long time in politics, a year in football is a life time.
Most of us knew Palace would not roll over, and to be fair they are a good side, if Pardew had been there longer, its possible they could have challenged for a place in Europe. For all his aggression he is a manger who really does try, they could be a surprise package next year.
Van Gaal, is going to be pure 100% gold entertainment, you can see that slow burning fuse in most post match interviews we all know its going to blow up, its just when. He's rebuilding and they will be better next year. With all that money they have to improve.
Really its not right to kick a team when its down, but Newcastle are making a bid for another record losing 8 on the bounce only a real cr*p team can do, but there is more to this… its public knowledge that the owner is hated, but he's flushing his own team out of the PL. The players don't respect the manager and it shows, many are looking at the exit door, and when they knowingly get themselves sent off, time has to be called on the circus. Its like watching an injured animal dying, someone needs to pull the trigger and put it out of its misery.
The cabbage patch kids from behind the BBC are almost gone, yet again they fail to grace the PL, Blackpool, Swindon and even Derby have given more to the league, this poor excuse of a club needs to be flushed down the U-bend, they are just like a awkward cousin you meet them every so often, but they never fit in and always like to cause discord amongst the family.
Never really warmed to Burnley this time, gone are the flat caps and whippets, no ecky thump or black pudding just all grim and bear it football, no complaints, they worked to their budget and credit to them, maybe they will come back better and stronger.
Sunderland limp on and on… every year they flirt with relegation, very much Wigan like, but one day it will happen… maybe this year and we are to end it for them. They up their game for only Newcastle and us. Are the lights about to go out on their PL?
Can't help thinking that Steve me will be absent next week, a guard of honour from Liverpool, bit of a contradiction don't you think. A guard of honour by the Paratroopers or the SAS, even our own Chelsea Pensioners, show some class, but from the Scousers. I think we have been hard done by.
Tottenham as always flatter to deceive, did a number on us on New Years day, but woke us up to what we needed to do. They have a good young player in Kane, but how long will he stay? The better ones there always seem to move on. If there was a team that would have benefited from a new ground this is it, redevelopment and back to the same area.
The picture is Wenger thinking how to beat Jose!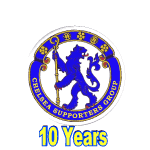 Posted by Voltaire
DISCLAIMER: All articles written for the Chelsea Supporters Group 2005 (CSG) are those of the author and do not represent the views of the CSG. The views and opinions expressed are solely that of the author credited in the article. The CSG do not take any responsibility for the content of its contributors.