Chelsea Terrace Talk – Irish Examiner Article By Trizia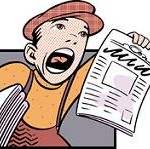 City looked immense. They were physical (sometimes too physical), skilful, pacey and on their game in every position. In contrast we were second to every ball, had no width, started the game complacent which turned into panic at times and our short-comings were laid bare for all to see. It was all a bit depressing.
Jose tried to front it out but he needs to look at himself – if he thinks the answer to anything is to bring on Cuadrado and to sub John Terry then we really are in trouble. I get that he was trying to inject some pace but what our captain lacks in pace, he more than makes up with in terms of his tactical experience. As for Cuadrado I'm not sure what exactly he brings to the team – I'm even beginning to think we were perhaps sold the players (much) less talented twin. But perhaps Jose was trying to draw Abramovich's attention back to just how lightweight we are on the bench. We won the league less than three months ago but City were a shadow of the team we saw yesterday. United too were in a stage of transition and Arsenal, well Arsenal were just Arsenal.
Of course I can't imagine the past week's shenanigans helped much in the preparation for such a big match. I'm not going to waste untold column inches on this – suffice to say that there is more to all this than meets the eye – which, given the fact that Chelsea make even the tea lady sign a gagging order before she dishes out a single custard-cream, means that we will never get to know what really went on. Could Mourinho have handled it better – yes, obviously, but he is probably genuinely surprised this has exploded into such a huge story – I know I am. Equally, who actually cares which doctor Chelsea have sitting on the bench? Would this story have occupied the back pages for an entire week if, firstly, this had not involved Chelsea and secondly had one of the doctors involved not been female and attractive? I'd hazard a guess at no to both of those questions. So let's move on.
You will recall last week I mentioned that I feared that Costa would receive no protection from referees this season; two games in and it seems an opposition player would have to produce an AK47 and machine gun our number nineteen down before he is seen as the injured party. Agreed, he is no angel but had he elbowed Fernandinho in the head rather than the other way round, you could bet your house that he'd see red so fast it would make your head spin. We cannot afford for him to either be suspended nor to reign in his aggressiveness and nor should he as long as he stays within the boundaries of the laws of the game. But he too should be afforded some protection within the rules of the game and at the moment that simply isn't happening.
What was even more frightening than the result against City was that we saw a snippet of what life would be like without John Terry and it doesn't look good does it? It's something most of us have been expecting for a few years now but it's only when you see the actual lack of leadership on the pitch when he's not there that you really start to panic. Mourinho didn't like the questions on why he had subbed JT – it was evidently tactical but he must be more aware than anyone that if he (Mourinho) is here for the long haul then this is an inevitable problem that he is going to have to find a solution to.
It's a double headed issue too – you need to replace John Terry the defender – not just a defender but arguably the best defender the club has ever seen and one of the best defenders this country has ever seen, certainly in the last ten years. Then you also have to replace John Terry the captain – probably even harder.
You want someone that is unassailable in his position, can command the respect of his team mates, has an affinity with the club and its supporters, can speak eloquently when called upon and has all those leadership qualities one associates with the captaincy – I really can't think of anyone we currently have that could take on that role.
Just a few years ago we had an abundance of "captains" – Ballack, Cech, Lampard, Drogba – just to name a few; but now we have a clutch of young players and we need to identify one of them to be Terry's successor – ideally while JT is still here and can act as a mentor – otherwise we could suffer once the inevitable happens.
Enough – I'm depressing myself. I can only hope that the last seven days has been a bit of a kick up the arse for everyone at the club (including the manager). We are lucky that this is at the very beginning of the season so we can put it behind us safe in the knowledge that there is a hell of a lot of football still to play. Also, we can't lose sight of the fact that City look a bit special already and it will be a formidable team that beat them to the title this season. We can make up for this ordinary start by perhaps forgoing our usual November dip for a change
Anyway onwards and hopefully upwards – there is everything still to play for
Posted by Trizia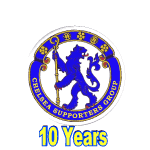 (You can see all the Terrace Talk articles here)
DISCLAIMER: All articles written for the Chelsea Supporters Group 2005 (CSG)  are those of the author and do not represent the views of the CSG. The views and opinions expressed are solely that of the author credited in the article. The CSG do not take any responsibility for the content of its contributors.