Come In Mister Pedro (by Gary Watton)
COME IN MISTER PEDRO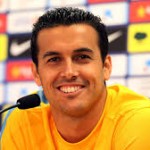 On behalf of Chelsea Football Club, a warm welcome is extended to Senor Pedro, formerly of the parish of Barcelona. It is a mighty relief to see the Chelsea brains trust get their arses into gear and sign a creative talent. We may be leaking goals at present, but a failure to score against Arsenic and Manchester Mercenaries suggests that our troubles are not restricted to defensive woes, so congratulations for belatedly recognising that!
I'm just surprised that the great Twitter twit, Rio Ferdinand, hasn't been letting the world know how dangerous it is for Pedro to commit himself to Chelsea when he might end up on the bench, whereas at ManUre he would be granted a starting place for the rest of his life! Now Chelsea pretty please with sugar on top cast Cuadrado into outer darkness or at least outer space. Sorry JC, but we cannot afford to have people running around the pitch and doing nothing of any apparent use. Normally when a spectator invades the pitch, he gets hauled off by the stewards, well Mr Cuadrado is a highly-paid spectator and a club steward needs to drag him through the exit or else instruct him that if he wants to watch a Chelsea match pass him by, then he must buy a ticket like everyone else.
Meanwhile back at the ranch, I have been musing over Jose Mourinho's clear policy of failing to invest in youth and grant anyone under twenty-two a starting place in anything other than an early round cup tie. While Januzaj, Kane, and Sterling have all been allowed to grow at their clubs, our talent are shipped off to Arnhem or sunny Middlesbrough. The big question that the Jose Mourinho is God in disguise advocates need to address is how would the not very clever one have treated such talented youngsters as Jimmy Greaves, Alan Hudson, or Peter Osgood. Consider the following:
Jimmy Greaves began his Chelsea career in August 1957 and scored twenty-two goals from 35 league appearances that season, aged just seventeen. Would he have thrived under Mourinho? Would he heckers like! He would have been shuffled around various clubs for several years. He was good enough at seventeen. I doubt whether the not very clever one would have recognised Greaves as first-team material, aged seventeen.
Peter Osgood made forty-seven appearances for Chelsea in the impressive 1965-66 campaign that nearly resulted in FA Cup and European glory. He was aged just eighteen. What's the likelihood that Mourinho would have shoved young Osgood round a number of clubs, probably including Arnhem? Would the so-called special one have selected a teenage Osgood for first-team football, like Docherty did? Don't be daft!
Alan Hudson and Ray Wilkins shone for Chelsea in the late 1960s and mid-1970s respectively. What are the chances that these young midfield dynamos would have been chosen by Mourinho when they were teenagers? Oh the chances would be somewhere between nil and zero, I reckon.
There are loads of great Chelsea players, from Tambling to Venables who would never have been allowed to develop at Stamford Bridge under the ageist Mourinho. Of course it is preferable to appoint folk with a proven track record, but is it so impossible to field young talented players in our team, or is Mourinho so terrified that they might not deliver to an exceptional standard, unlike the cosmic Cuadrado, the flawless Cahill, the superb Mikel, and the sublime Ramires! I rest my case.
Posted by Gary Watton
The author can be stalked at http://chelsea.thefootballnetwork.net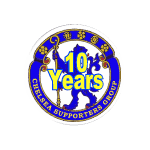 You can view all of the Football Network articles for the CSG here
DISCLAIMER: All articles written for the Chelsea Supporters Group 2005 (CSG) are those of the author and do not represent the views of the CSG. The views and opinions expressed are solely that of the author credited in the article. The CSG do not take any responsibility for the content of its contributors.