This chestnut is as old as "Old Father Time" we are hated and it gives joy to so many others…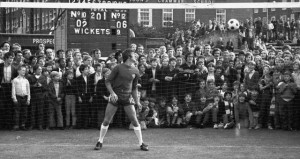 Why?…. maybe a combination of reasons, we certainly did not make ourselves popular in the 1970's and 80's when our support away from Stamford Bridge was not only large but hostile, it's a reputation we have to accept and live down even today. We were not the biggest or maybe worst in individual cases, but week after week we left a memory which was constant. That encounter does not leave one mind.
You can even go back to the 1920's when we were ridiculed as being the almost or not quite club, a music hall joke of the day, with comedians taking a pop at us all the time.
Next when Mr A arrived, we change the game of football forever. The previous establishment clubs were shaken out of their comfort zone, well not just shaken, booted up the Harris in old fashion terms, we were here and we were going to stay. This was no five minute wonder or a couple of seasons, do the Leeds or Nottingham Forest and disappear back to mid table obscurity.
Not only did we shake it up at home, we did it in Europe too…. if you look at our record in the Champions League from 2005 until 2012 when we won it….. You will be hard pressed to find better.
So we have had a poor start….. Yes by our standards we have….. We can look at circumstances, that have not helped. 3 games 2 men sent off and we did not lose either game. We came unstuck against a very good Man City team away, and there are still 35 games to go, so much can happen. Maybe another addition or two, Pedro has already shown we have a game changer, maybe it will rekindle others who have so far under performed.
However in comparison….. I accept Man City have flown out of the box…. and they deserve top spot no question. Man Utd look average, limping 2 goals no striker and a class keeper who is keen to leave…. Van Gaal will blow up like a volcano you just know it…. Arsenal…. why no press comments? They are below us and they also look weak… and how they never had a player sent off at Palace is a wonder I will never understand… still the same rules never apply to all teams.
Anyway we all know it's much too early….. Many teams have been in the top 4 even at the end of September, but been relegated in May.
We won't get the help some clubs do or did with new grounds or development, buy a stadium on the cheap… no not us… we fund it all ourselves again consistent opposition.
Remember we are the champions and we value every competition, we want to win them all, not pick and choose and make excuses…. It maybe a little time before we are on song again, but we are making small steps…..
Maybe our next signing should be from the PL officials list, rather than a player, it's about time we had the rub of the green…. or others were called to order just like us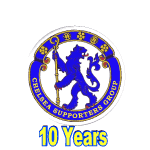 Posted by Voltaire
DISCLAIMER: All articles written for the Chelsea Supporters Group 2005 (CSG) are those of the author and do not represent the views of the CSG. The views and opinions expressed are solely that of the author credited in the article. The CSG do not take any responsibility for the content of its contributors.