Chelsea Terrace Talk – Irish Examiner Article By Trizia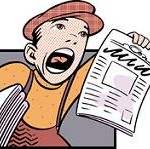 Where to start? Saved penalty, Pedro's dream debut, JT's sending off – dull it was not. Given everything that went on in the game it is easy to over-look Courtois' penalty save – but it was possibly the most significant point in the match. Given the indifferent start we've had, the inevitable crisis of confidence for some following the footballing lesson City gave us last week and the papers already talking about a "crisis" at the Bridge, it would have made for a very difficult afternoon to go a goal down so early in the game; especially as we've not done too well at the Hawthorns in recent years AND we wearing our "unlucky" black kit.
Instead Courtois made an impressive save it seemed to fire up the team and the support and we tore into the Albion like a team possessed. We went two nil up and that looked like that, but we do nothing the easy way anymore. Not that this was an option given the fact that Clattenburg was refereeing and our Serb duo were having another questionable game. Known as the meanest defence in the league previously, we now have conceded two or more goals in three consecutive games for the first time since 2006. Just one of those things? In Jose's first season we conceded just 15 league goals in the whole season – we have now conceded almost half that in just three games – why?
Well for a start Terry was ten years younger, and lining up next to him either Carvalho or Gallas – quite often both – and again, probably both at the height of their powers. And if that wasn't sufficient we had Makelele in front of them, diminutive in size but enormous in terms of "you shall not pass".
What we have now just doesn't measure up. Ivanovic is creaking more and more each game and Cahill is a capable centre-back but not in the same league as either Carvalho or Gallas, who both at times seemed to have an almost psychic understanding with JT.
The second reason for us conceding more goals is that Jose seems to be trying to change our style of play. Whether this be of his own volition or instead at the behest of the owner we just don't know but it's quite a big change both for the manager and the team. And given where we currently are with the defence probably not the best time to be doing it, but when exactly would have been a good time? Success is expected every year.
Changing to a more attacking type of play will not be easy but with the signing of Pedro it looks like something that is more than achievable. Of course the likes of Hazard, Willian, Oscar etc already give us that attacking flair but Pedro seemed immediately to take us up a level. He too had all the trickery but his approach seemed far more direct somehow. I imagine sitting on the bench for an inordinate amount of time will focus the mind somewhat.
He looked like a revitalised player – involved in everything, really pumped up, good interaction with his team mates and with the Chelsea crowd which is amazing when you think he's been with us less than three days. His presence seemed to give the team an added dimension and Costa immediately looked more dangerous and more like the player we saw last season. Pedro's vision will ensure that we will be more ruthless going forward and certainly create more chances. I bet there was some gnashing of teeth from a fair few United fans watching his flying debut – not that United really wanted him – apparently.
There is now a lot of talk about Pogba and who wouldn't want such an amazing player but really now any transfer dealings do have to address defensive issues and I'm talking more than just Stones. The current players have served us very well but we need to start integrating new blood. My other worry is that Oscar may be used in a make weight – which many supporters see as a necessary evil to land Pogba but I'm not so sure. Oscar on his day is virtually unplayable and I was hoping for some great things this season given that this was the first for a very long time where he had a proper rest in the closed season. Most believe he was chosen to stay above Mata because he worked harder, did more running, tracked back and was altogether a more ubiquitous player – why then would we off load him now? Haven't we let enough talent go in recent years?
But enough of that – yesterday we saw a glimpse of some pretty exciting times ahead hopefully. Hazard was more on his game, Costa was involved, full of energy, looked dangerous and scored obviously. Pedro gave us more than any of us had a right to expect on his first game and we forced a win despite being down to ten. We left the Hawthorns buoyant, relieved and excited, all chanting how Chelsea were staying up. We need to build on that and let Jose do his magic.
The season starts here!!
Posted by Trizia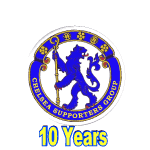 (You can see all the Terrace Talk articles here)
DISCLAIMER: All articles written for the Chelsea Supporters Group 2005 (CSG)  are those of the author and do not represent the views of the CSG. The views and opinions expressed are solely that of the author credited in the article. The CSG do not take any responsibility for the content of its contributors.