The Questions – The Answers

Are you happy with how the summer has gone? Any good/bad transfers? What do you think the season has in store?
I'm not one who puts much store by pre-season friendlies – the point is to get fitness up and to introduce any new players to the team – so as far as that is concerned – it's been OK. Would have preferred not to have done a World Tour but it seems all about the brand these days doesn't it.
Wholly underwhelmed by Cech's replacement – but then who could you possibly bring in that could compare? Possibly Buffon – which was never gonna happen. As for the rest of the transfers – well there just haven't been many and with time running out to get them in and properly integrated, I can't imagine a huge last minute influx – which has been disappointing as there are certainly areas where we are weak. Despite winning the league we should always be looking for continual improvement – especially as rivals seem to be splashing the cash quite ostentatiously this season. I am particularly perturbed at seeing us lose Luis – the current set up is restrictive in the way we play and Ivanovic is now beginning to struggle – I was convinced we'd see him play a lesser role this season, Azpi move to his rightful position and Luiz come in – obviously not!!
Falcao on loan is an interesting one. You could argue that players like this always need a year in the Premier to get used to the speed and physicality – he's obviously had that year at United – so now it's sink or swim time. We have a pretty hit and miss history with "proven" strikers so who knows. All that said, even if he does do the business, I still think we are short a striker – Costa missed quite a bit of the season last year for one reason or another – we need options
Who are your key players? Any emerging youngsters to watch out for?
Hazard will once again be very key – he makes things happen – but we couldn't/shouldn't be over-reliant on one player. We'll be looking at the strikers to pull their weight a little more this season. We suffered last season with both injuries and suspensions with Costa – given what I saw in the latest friendly – i.e. Costa going in hard with no inhibitions within 35 seconds of the start of the game – I can't see things changing much there – so we will be even more reliant on Falcao and "other striking options" – whatever they may be.
Patrick Bamford was my tip to watch – he has been loaned out to Palace for the year and it will be interesting to see how he does playing Premiership football week in and week out. Loftus-Cheek certainly has the potential to make it – but it's the desire that's been questioned by the Special One himself. Ball most definitely  is in the youngster's court. I imagine Kurt Zouma will cement his place in the first team – especially as he seems to be able to fulfil a number of different roles and Jose does love an adaptable player
Any weak links that opponents will target?
Opponents will target Costa's temperament in the first instance and given his "history" of "crimes" he will no doubt be perceived as the aggressor and so will duly face any punishment going. I think that Ivanovic and possibly Cahill are sometimes perceived as weak links too. Ivanovic has been known to lose his man and also to conceded the odd penalty – something that seems to have become more prevalent the older he has got – the mind is willing and al that…..not that JT seems to have the same problem
Who will make the most headlines on/off the pitch via controversies, rows, good quotes? Player, manager, owner etc?
Costa on the pitch as I have already alluded to – off the pitch I imagine Jose will not be able to help himself in the controversy stakes– especially if his barbs are aimed at his old adversary Arsene Wenger.  I particularly enjoy the shenanigans between them because this isn't just for the cameras – you can see they genuinely loathe each other
And which well known actor, past or present, would play your manager in a movie?   Examples include Brenda Fricker as Steve Bruce / Charles Hawtrey as Arsene Wenger / Robin Williams/Mrs Doubtfire as Neil Warnock / Jon Pertwee as Pellegrini etc etc)
Michael Madson – Mr Blonde in Reservoir Dogs
And please give us your predicted final finishing position.
1st
Posted by Trizia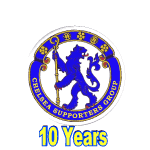 (You can see all the Trizia's 'Terrace Talk' articles here)
DISCLAIMER: All articles written for the Chelsea Supporters Group 2005 (CSG)  are those of the author and do not represent the views of the CSG. The views and opinions expressed are solely that of the author credited in the article. The CSG do not take any responsibility for the content of its contributors.