1969-70 Revisited? (posted by Gary Watton)
1969-70 REVISITED?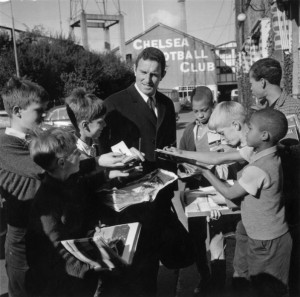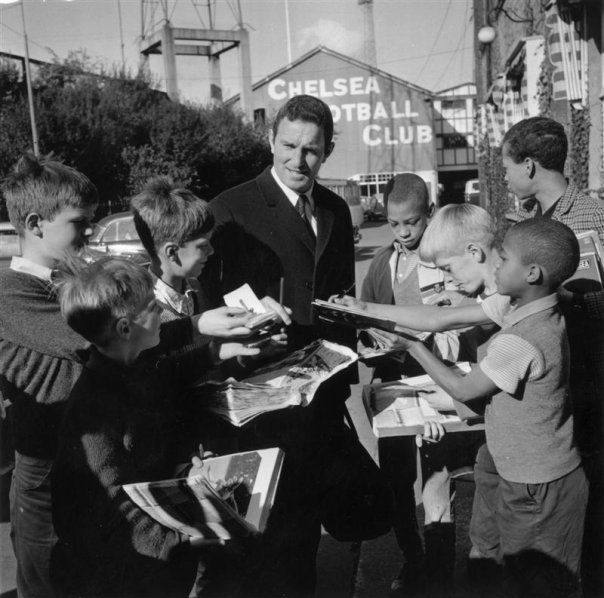 The stattos are all having a field day, reminding us that this is Chelsea's worst start since whenever and their worst points total since whenever and our worst Premiership start ever. Well, maybe the Blues faithful (desperately in search of some straws to clutch at) can draw some consolation and indeed inspiration from the following. The Chelsea team of 1969-1970 which won the club its first-ever FA Cup will go down in club history (although according to the silly Scousers, we have none) as one of our greatest teams, not least because they also finished third in the league in that successful season.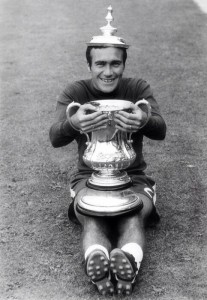 However, what few realise (apart from anoraks like myself) is that this much-hailed Chelsea team made a sluggish and indeed poor start to the season, before they achieved momentum from about mid-October onwards. This means that there is hope yet for our current bunch of overpaid, underperforming Muppets. Of course, there is one crucial difference between the class of 69-70 and that of 2015-16. The lethal scoring duo of Hutchinson and especially Osgood terrorised defences and goalkeepers in that vintage campaign. Somehow, I cannot see Costa and Falcao coming anywhere near the heroics of Hutch and Ossie, but we all live in hope. Anyhow, here is a reminder of the first fourteen league matches during which the Blues managed a paltry three wins, including a solitary win in the first nine outings! They somehow pulled their socks up and ended the season with silverware. Anything is possible for those who dare to believe….
Although the following information is in the public domain and easily found, I have taken the results from the outstanding website run by Bounder Friardale, and have done him the courtesy of naming him as the source:
AUGUST
9th: Liverpool 4 CHELSEA 1 – Ian Hutchinson equalised shortly after the interval, but Ian St John added two of the three goals for a rampant Liverpool.
11th: West Ham United 2 CHELSEA 0 – England internationals Martin Peters and then Geoff Hurst both scored in the last half hour.
16th: CHELSEA 1 Ipswich Town 0 – Ian Hutchinson scored with not much more than fifteen minutes remaining. Bobby Robson was already Ipswich's manager then!
20th: CHELSEA 0 West Ham United 0 – Full back Stewart Houston played one of his few Chelsea matches in this Wednesday night stalemate.
23rd: Southampton 2 CHELSEA 2 – Terry Paine and Peter Osgood each scored in the first five minutes. Later, Ossie scored an equaliser with fifteen minutes left.
27th: Tottenham Hotspur 1 CHELSEA 1 – Dave Webb gave us the lead at the start of the second half, but the hosts equalised with about ten minutes left.
30th: CHELSEA 1 Crystal Palace 1 – Palace led one-nil at the interval, but Ossie equalised halfway through the second half.
SEPTEMBER
6th: Manchester City 0 CHELSEA 0 – Peter Bonetti and Joe Corrigan each collected a clean sheet. It was our first league shutout away from home in that season.
13th: CHELSEA 2 Wolverhampton Wanderers 2 – Wolves grabbed two late goals to deny us, after Dempsey and Osgood had scored earlier in the second half.
17th: CHELSEA 2 Burnley 0 – Big Alan Birchenall broke the deadlock just short of the hour mark, and Peter Houseman added the second right at the end.
20th: Leeds United 2 CHELSEA 0 – Johnny Giles and Peter Lorimer scored in each half for the English champions. We would have the last laugh in April!
27th: CHELSEA 3 Arsenal 0 – Birchenall scored early in each half and Tommy Baldwin added a third in the last five minutes. What a beautiful result!
OCTOBER
4th: Sunderland 0 CHELSEA 0 – Bonetti and Montgomery each earned a clean sheet. This was the same Montgomery who defied Leeds in the 1973 FA Cup final.
11th: CHELSEA 2 Derby County 2 – They scored twice in the second half and we equalised twice – courtesy of Peter Houseman and then John Hollins.
Chelsea then suffered a shock defeat away to little Carlisle United in the League Cup (after we had eliminated Leeds in the previous round). Perhaps this cup upset spurred us into action. Thereafter, the wins started coming in batches and west London's finest began climbing the charts to an eventual third.
Posted by Gary Watton
The author can be stalked at http://chelsea.thefootballnetwork.net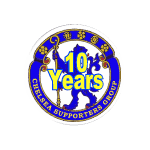 You can view all of the Football Network articles for the CSG here
DISCLAIMER: All articles written for the Chelsea Supporters Group 2005 (CSG) are those of the author and do not represent the views of the CSG. The views and opinions expressed are solely that of the author credited in the article. The CSG do not take any responsibility for the content of its contributors.