Chelsea Win! (posted by Gary Watton)
CHELSEA WIN!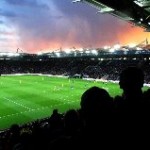 At last Chelsea produced a performance that ticked all the boxes. They won (itself a minor miracle); they kept a clean sheet (even more of a miracle); and they scored a few goals too (blimey will miracles ever cease?). Oh and Fabregas created a peach of a goal for Costa. It was just like old times. There was even a bit of slapstick comedy thrown in for good measure. Eden Hazard proceeded to amuse us all with a penalty that he launched into the night sky. Everyone saw the funny side of it, because let's face it, if you're going to miss a penalty, do so in the first five minutes of a home match against impotent Maccabi Tel Aviv. Also, do it in a comfortable win. Never do so in the last minute of a match in the Premiership when we are seeking an equaliser or a winner. Oh I'm forgetting. We rarely get penalties in the Premiership nowadays.
It was good to see two Brazilians score in the first half and two Spanish internationals do likewise in the second half. It was also great to see Ruben Loftus-Cheek run the show. I'm afraid that he will probably be relegated to the bench against Arsenic, but the time may be fast approaching where this young prodigy will be a first-team regular. It was also good to see young Traore introduced into the fray, while Rahman's home debut was most welcome.

Unfortunately, this hapless Israeli bunch are not worthy of measuring yourselves against. Arsenil on Saturday afternoon will be a step up in class. They will ask many more questions of our fragile defence, and presumably Ivanovic (the teacher's pet) will be back to make Arsenil's attackers look good. After getting licked in Zagreb, the Gooners need all the neighbourly assistance that they can get! I just hope that we aren't too charitable to those European under-achievers. We will also have to confront the second best team in London, without the efforts of the hamstrung Willian (who scored a freaky free kick, bless him), and Pedro is also absent. At least Oscar is back, and quickly showing his Belgian team mate how to take a proper penalty, emulating the great Drogba by tucking the ball into the left corner, while the goalkeeper ventures in the opposite direction.
Before I take my leave of this happy occasion, I would like to dwell on the nonsense cultivated by the media muppets regarding this ludicrous 'third season syndrome' that Jose has been afflicted with. It is worth pointing out the following. Firstly, as Mourinho reminded a slow learner from Auntie Beeb the other day, in his third Chelsea season, his team won the FA Cup, won the League Cup, finished second in the Premiership, and reached the semi finals of the Champions League. Contrast this appalling third season with the high-flying third season of other far superior managers: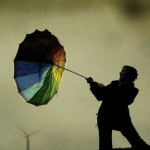 Alex Ferguson's third season resulted in no trophies, if we count his first season as starting in November 1986. If we split hairs and look at his third full season, then yes his team won the FA Cup in a replay, were also rans in the League and League Cup, and they didn't reach any European semi finals either.
Then there is dear old Arsene Wenger. In his third season, 1998-99, Arsenil won nothing. Of course, the hair splitting brigade will argue that his third full season was 1999-2000, in which case, the result was still the same: no silverware.
Brendan Rodgers had a great third season at Liverfools. They won a few friends. They won precious little else.
What about David Moyes' third season at ManUre? Oh sorry. He didn't last long enough.
Then there was AVB at Tottenham. His third season didn't take place either – for obvious reasons.
It's hard to speak too highly of the third seasons of Tottensham managers. Most don't last long enough to suffer from this debilitating illness called 'third season syndrome'. I wonder how many of the greats of yesteryear: Busby, Clough, Nicholson, Paisley, Revie, and Shankly all had great third seasons. Not many is my guess.
You gotta love the media. They don't half talk some half-baked bullshit. No wonder Mourinho instructs them to go and google some basic facts.
Posted by Gary Watton
The author can be stalked at http://chelsea.thefootballnetwork.net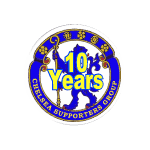 You can view all of the Football Network articles for the CSG here
DISCLAIMER: All articles written for the Chelsea Supporters Group 2005 (CSG) are those of the author and do not represent the views of the CSG. The views and opinions expressed are solely that of the author credited in the article. The CSG do not take any responsibility for the content of its contributors.
Related Images: