Porto v Chelsea – Match Summary
Tuesday 29 September 2015 – Porto 2 Chelsea 1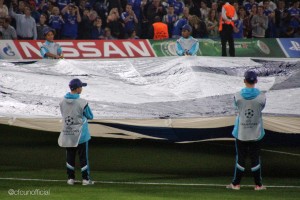 Sadly I wasn't able to travel to Porto for our first Champions League group game on the road. And maybe it was just as well!
In surprise team news, Hazard and Matic moved to the bench and starting were Ramires and Willian along with Mikel, Fabregas and Pedro. Costa took his place up front, his domestic ban not applying in Europe.. The same back four, captain Ivanovic, Zouma, Cahill and Azpilicueta, meaning JT was once again on the bench. Begovic in goal. Also on the bench were Baba, Kenedy, Loftus-Cheek and Blackman. Oscar, Falcao and Remy didn't travel.
From the comfort of my sofa it was pretty uncomfortable viewing at times. But it all started evenly enough, knocking the ball about confidently and the rested Diego Costa looking hungry. The Portuguese team were no slouches though, and Aboubakar looked particularly dangerous.
It was rough going at times, some strong tackles going in from the home side, with a potential ankle breaker on Pedro being punished with a yellow card. But the ref was calling those decisions right, and I thought favoured us for much of the game. And while the first half appeared even enough, it was noticeable that Porto were quick to close down our players in possession, causing hurried and, sometimes, misplaced passes. On the other hand, Porto were quicker to move the ball forward and seemed to be creating a lot more space for themselves. But despite this, we did get plenty of chances on goal, Fabregas and Pedro among those having a go.
As we crept towards half time goalless, the deadlock was finally broken when Porto's Brahimi wriggled his way through our defence, his shot athletically saved by Begovic, only for the ball to be turned into the path of the unmarked André (André) who volleyed it straight into the back of the net from close range.
But on the 45 minutes a foul on Ramires on the edge of the box led to a free kick and who else should take it except Willian, becoming quite a dab hand of late. And he didn't disappoint. Lofted straight round the heads of the wall and in, leaving Casillas rooted to the spot. And with that last kick of the half it was one a piece and all up for grabs.
A positive start to the second half, some good movement from our boys, Willian his spritely self. But out of the blue a Porto corner found Maicon hovering at our near post, and who simply nodded the ball into the back of the net and past our defenders who had both abandoned their positions as well as their target. A poor one to concede, but we looked to make amends pretty quickly, a rebounding shot against the crossbar by Diego had Casillas beaten.
We were starting to look stretched at the back and with half an hour left to play we saw our first substitution, Hazard on for Mikel, and he certainly added some creativity to the proceedings. On for just a few minutes a golden opportunity for him to equalise came when a deft through ball from Pedro found our man the recipient of a full on side tackle from Maicon but because he appeared to miss Hazard altogether, Eden simply jumped over him only to put the ball into the side netting. Penalty shout? Seen them given and some might argue he had a right to go over, but I say fair play to him for staying on his feet. Wouldn't want Zouma labelling him a cheat!
Into the last 20 minutes and our defence was all over the shop, with screams of 'Clear It!' heard from a comfortable sofa in south west London. With that, more changes, Kenedy on for Pedro and Ramires replaced by Matic.
The game continued to be a scrappy affair, our defenders seemed to lack direction as Porto came close to extending their lead. But while we were hanging on one moment, the next we were knocking on the door hoping for that elusive equaliser, a free header from Ivanovic going begging. And as we moved into the final moments of the game a punt up field by Begovic found Costa waiting to chase down the ball, only for the defender to deliberately push the ball out with his arm for a corner, right in front of the 5th official. Nothing given. Really? Another case against the point of those officials being there.
It was all hands to the Porto pump in the last few moments of the game but the score remained 2-1, and while the handball incident was a nailed on penalty, which should have earned us a point, there's no denying that Porto were the better team on the night and I don't think there was any disgrace in losing to them in a closely fought game. On the other hand we should have been good enough to beat them but for some hapless defending on display.
No doubt many questions to be asked, and only Jose and the boys can sort out this current malaise. Let's hope they do it before it's too late. In the meantime, I'm not panicking. Yet.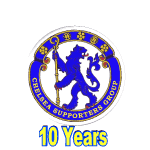 Posted by Chelsea Debs
Debs can be found on Twitter as @cfcunofficial and at cfcunofficial.com
You can read all Chelsea Debs 'Match Reports' here
DISCLAIMER: All articles written for the Chelsea Supporters Group 2005 (CSG)  are those of the author and do not represent the views of the CSG. The views and opinions expressed are solely that of the author credited in the article. The CSG do not take any responsibility for the content of its contributors.