Heroes Or Villains? (by Gary Watton)
HEROES OR VILLAINS?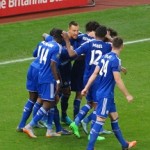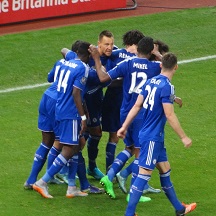 As the dust settles on the latest debacle at Stamford Bridge, now sadly a fortnightly occurrence, permit me to compile a brief review of our autumnal demise, examining who may be responsible and why. I shall do so by dissecting the efforts of the leading characters in the unfolding farce.
Firstly Thibaut Courtois is far from blameless, thinks me. He basically delivered an ultimatum that he would only come to west London if he was guaranteed a regular starting place. Consequently, Petr Cheque felt obliged to move on to pastures new and bolster the flagging fortunes of Arsenic. Not only did Courtois inadvertently contribute to an apparent Arsenil revival, but the big muppet ruined our first outing when he clumsily got himself sent off when we were leading. Of course Mourinho predictably blamed the referee, but Courtois cost us two points, then got suspended, and then injured. I reckon that he owes us big time and needs to remind everyone that he really is a cosmic goalkeeper when he finally returns.
Asmir Begovic has done little wrong. He has found himself playing more matches than he had anticipated and making more saves than he would have imagined. Regrettably, he has also been required to stoop into the back of the net and retrieve the ball far more often than we all would have preferred.
Branislav Ivanovic has been the fall guy for much of the autumn, and deservedly so, because his lack of pace has been cruelly exposed once too often. Luckily for him, he is the teacher's pet, and Jose states that he wants a tall right back – a startling development. The best full backs in the history of soccer have never been known for their height. Is Mourinho talking the height of nonsense? Well, it wouldn't be the first time. Anyhow, since Ivanovic's enforced absence from the team, Chelsea improved slightly before going off the rails once more. Therefore, Ivanovic is not the sole guilty party in our decline, although he is a contributory factor.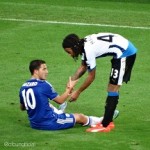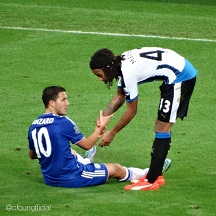 Kurt Zouma has filled in at right back and at centre half. He bucks the trend as being one of the few pups that Mourinho has any faith in. Kurt looks our most potent goal threat at the moment, which ain't saying much for the rest of the team. Big Zouma is still a work in progress and should go on to a brilliant career. It's not his fault that we are where we are.
Cesar Azpilicueta, a natural right back, has been asked to play at left back. He has taken to this task without moaning and threatening mutiny, unlike Gallas before him. Azpilicueta has been one of the few players who can be relied upon to produce a solid shift. In fact, he ought to be on the short list for our player of the season, a list which indeed ought to be very short. Perhaps the worthy candidates for our player of the season could be inscribed on the back of a postage stamp (although we might just have to scribble Dave in the tiny space!)
Gary Cahill has never really convinced me. I have maximum respect for him after he put his unfit body on the line for two hours in the Champions League final. He has made great defensive challenges and interceptions, but he is erratic (a recurring theme in the current team). I don't understand how he gets in to the England team when he is scarcely deserving of a start at Chelsea. Cahill needs a solid partner or else his own failings become more obvious. In the home match against Southampton, GC could almost be attributed with two or three assists for them!
John Terry was actually touted by BBC's John Murray as deserving of a place in the shortlist for PFA Player Of The Year at the end of last season. However, he is a shadow of his former self. Jose has been right to drop him and substitute him. There are too many at Chelsea who think that Terry and his manager are both irreplaceable. They are wrong on both counts. John may well display his enormous powers of recovery, but time is against this Chelsea legend. Even he can't rescue us all the time.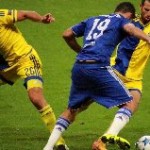 I must admit that I have a bee in my bonnet about Oscar. He reminds me of when I first played competitive football (ahem!) whilst in Primary Five against older kids. I must have touched the ball five or six times at most, and ran around looking busy, hoping that nobody would pass the ball to me….and they didn't. Oscar also is peripheral. If he had scored his long-range attempt against Liverpoo, he would have been hailed as a superstar. I am glad that he didn't, because he doesn't pull the wool over my eyes. He is a Fancy Dan who provides a few neat passes, but precious little else. Should we have sold him and kept Mata instead? Yes!
John Obi Mikel protests that he wants to stay with 'his family' at Chelsea. More likely he wants to stay with his bank account too. He has always been a limited player. For all his endeavours, he cannot dribble his way past a window shop dummy and instead specialises in ten yard passes. Why didn't Arsenal come looking for him, instead of Cech? They didn't because they have more sense, unlike the brainless brains trust at CFC. Nathaniel Chalobah could easily have fulfilled Mikel's role and been less of a strain on the wage bill.
Cesc Fabregas won't be at Chelsea next year. He has been a six-month wonder who played his best football for our nasty neighbours. I don't resent him like many Chelsea supporters do, but he is not delivering as we thought he would.
Nemanja Matic is blowing hot and cold. I had some sympathy with Jose substituting him at home to Southampton. We had gone three-one down and for all Matic's industry he was not really the kind of midfielder equipped to pull that match out of the fire. He needs to pull his socks up and rediscover his form, or he too could be walking the plank in the near future.
Ramires tries hard but he is no midfield general. His passing is all over the place, occasionally finding a team mate, and his tackling is equally wayward. He makes for a good impact substitute or a winger. He has pace to burn and he was a marvel when we won 4-1 at home to Naples on that famous evening when he delivered cannonballs for Drogba to head at goal.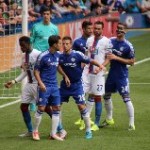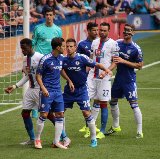 Willian is astonishingly Chelsea's leading scorer as we enter November with four goals. Bookmakers would have offered you any odds that you asked for on that being the case. He is a demon free kick taker and can be commended for the fact that he rarely loses the ball. However, he is not a classic winger who bombs past a full back and crosses a ball. Instead he tends to come inside and link with colleagues. This renders him predictable. He would be far suited playing as a midfield general who can distribute the ball very well and cover the centre of the park with his obvious pace and strong physique.
I have been stubbornly sticking up for Eden Hazard for weeks, but my favourite player has vanished in recent times, to be replaced by a lookalike who can't even score a penalty or buy a goal. If Hazard is bound for Real Madrid, as the press suggest, we must swap him for Gareth Bale, and nothing less.
Radamel Falcao isn't responsible for our demise. I questioned the logic in him being acquired and nothing that has transpired since then has been able to demolish my initial reservations. Bamford could have acted as cover for Costa and Remy and been less of a burden on the wage bill.
Loic Remy tends to get used as a last resort and never gets a run of matches. Under the circumstances, he does well to score at all.
Costa is another one-season wonder. I have sympathy with this pitbull terrier. The Mourinho Plan A is to lump the ball up to him and hope that the isolated striker can shrug off the attentions of a couple of defenders and pull a rabbit out of the hat, in other words score. Costa needs a striking partner but his inflexible manager will never field two players 'up top'. Frankly, the tiresome 4-3-3 is old hat and now unworkable. We have two forwards occupying the flanks and a third acting as the lone body in the box. We no longer have players queuing up to score. It's small wonder that Chelsea have scored precious few goals from inside the penalty area this season. We are seemingly unable to carve open defences and lay chances on a plate to a waiting centre forward. We are now relying on corner kicks, free kicks, and the occasional long range shot.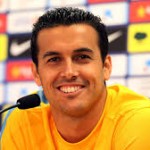 Pedro, finally, has been something of a flop….so far. He's not as bad as Cuadrado, but is he even an improvement upon Malouda or Schurrle? His quality might eventually shine through, but like a number of the playing staff, it seems that only a change of manager will jolt him into life.
Few players are trying for Jose now, in spite of public protestations to the contrary and declarations of loyalty. Something is clearly amiss. Only a reshuffle at the top seems again likely to transform our ailing fortunes. The special one is now a dead man walking. He will be dismissed after the visit to Stoke unless we trounce them and Dynamo Kiev. As things stand, the champions of England would struggle to tackle a chicken kiev, let alone Dynamo Kiev.
Posted by Gary Watton
The author can be stalked at http://chelsea.thefootballnetwork.net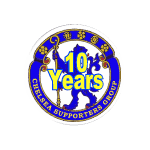 You can view all of the Football Network articles for the CSG here
DISCLAIMER: All articles written for the Chelsea Supporters Group 2005 (CSG) are those of the author and do not represent the views of the CSG. The views and opinions expressed are solely that of the author credited in the article. The CSG do not take any responsibility for the content of its contributors.