Stoke City v Chelsea (C/Cup) – Match Summary
Tuesday 27 October 2015 – Capital One Cup – Stoke 1 Chelsea 1 (5-4 on pens AET)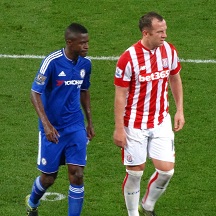 The proverbial cold wet Tuesday night in Stoke, and my first outing of the season on the much maligned club coach, one of seven travelling from the Bridge to the Britannia Stadium.
With Matic suspended, Fabregas rested and Azpilicueta benched, we had starts for Baba Rahman alongside JT, Cahill and Zouma across the back with Begovic in goal. Mikel and Ramires sitting in front of the back four, Costa up front with Hazard, Oscar and Willian our creative attacking outlets. On the bench Amelia, Traore, Djilobodji, Azpilicueta, Loftus-Cheek, Kenedy and Remy.
A very sprightly start to the game and if not for the antics of would-be England keeper Jack Butland we could have taken an early lead, with chances from Costa, Hazard, Willian and Oscar going begging. When we did get past the keeper unfortunately Ramires could only find the side netting, another superb chance though.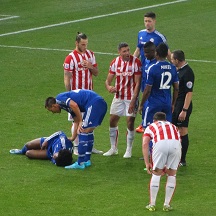 The number of our chances on goal was only matched by the number of times those Stoke thugs clattered our boys, Oscar, Hazard, Willian and even poor Zouma on his 21st birthday. No respect! But the snide digs continued, on the half hour that fat thug Charlie Adam punching Diego Costa in the ribs while challenging for the ball, the result of which ended up with our man having to leave for a hospital check, replaced on the pitch by Loic Remy. We continued to push for the opener but the half ended 0-0.
Not long after the start of the second-half we gave Stoke far too much space, and with Walters fast approaching our penalty area he let fly a long range strike which Begovic couldn't prevent from finding the back of the net.
The game continued but we were playing like we'd lost our first half mojo, resorting to passing back and forth across the park outside the final third, and displaying little creativity to find a shot on goal. But as the half wore on we started to make things happen again, but not before Willian had received a vicious stamp on the inside of his thigh, once again the fat thug Adam was the culprit. But no caution given. Again. What does that guy have to do to get the punishment he deserves? Thankfully Willian was OK to continue.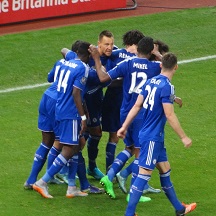 A few minutes later our second substitution as Baba Rahman was replaced by young Kenedy and with 15 minutes left to play Ramires was replaced by Traore.
We stepped up the pace, and Stoke were finding it increasingly difficult to close us down. Then into stoppage time; a Willian corner nodded on by Zouma and dropping in front of the unmarked Remy to fire the ball into the back of the net. Phew, that was leaving it a bit late, but it meant we were surely going into extra time unless we could nick a last second winner. And we did push for it; a run down the touch line by Kenedy had Bardsley hacking him down and rightfully sent off after receiving his second yellow card.
So into extra time and with Stoke down to 10 men our chances were limited, as they threw everyone into defence, with the occasional counter attack, clearly playing for penalties. Our best chance came towards the end of the 30 minutes when their U12 prospect Shaqiri tripped over his little legs under pressure from Kenedy, sending the ball goalwards, only for Butland to save the poor lad's blushes!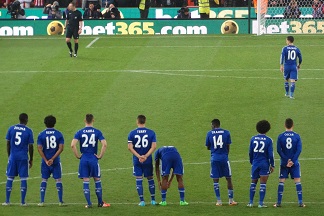 So penalties it was then, all despatched comfortably, first Willian, Oscar very cool, Remy, even birthday boy Zouma controlled his excitement and managed to score rather than sending his thumping shot skywards. That is until the last of our five, this one to go to sudden death. Up stepped our ace penalty taker Eden Hazard and, as Sod's Law has it, his shot was stopped by Butland who, to be fair, had kept his team in the game all night.
So, our defence of the League Cup was over, but you couldn't really complain about the performance on the night, especially as so much media attention and pressure is on our club right now. Everyone did their bit, and with flashes of his old self on display, Eden Hazard looked as if he is on his way back as well.
And the 4,700 plus highly vocal Chelsea fans who braved the trip certainly made their feelings known as we sang our continued support for Jose and the team. And despite the result and not getting home until 3am, another memorable away trip.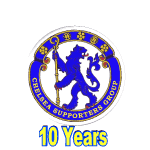 Posted by Chelsea Debs
Debs can be found on Twitter as @cfcunofficial and at cfcunofficial.com
You can read all Chelsea Debs 'Match Reports' here
DISCLAIMER: All articles written for the Chelsea Supporters Group 2005 (CSG) are those of the author and do not represent the views of the CSG. The views and opinions expressed are solely that of the author credited in the article. The CSG do not take any responsibility for the content of its contributors.