1955 Revisited? [by Gary Watton]
1955 REVISITED?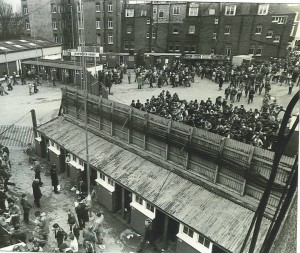 The Chelsea faithful are enduring grim times of late, and to be fair most of us have adopted a delightful gallows humour, since us Brits just like to laugh off our adversity. Anyhow, it is not actually uncharted waters for a Chelsea team to decline from English champions to English also-rans faster than the speed of light. It actually happened in the immediate aftermath of our first-ever championship success way back in 1955.
In the ensuing season, the reigning champions weren't exactly lording it over everyone. Instead, we slumped from top of the charts in the spring of 1955 to a lowly sixteenth the following year. This tends to confirm that the Chelsea team that won the Division One trophy in 1955 were indeed one of the worst teams ever to win the league. Don't get me wrong. The rules state that if you end up with more points than everyone else, then you are champions, and champions we rightfully were, by a margin of four points (equivalent to six nowadays).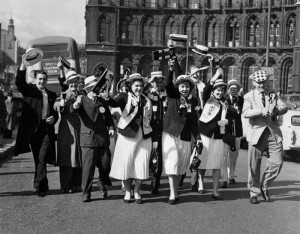 However, after the heroic exploits of 1954-55 when we actually lost no fewer than ten league matches (definitely not invincibles, for sure!), we then lost seven home matches as defending champions and failed to score in no fewer than twelve league fixtures. An opening day two-nil defeat at home to Bolton Wanderers pretty much set the tone for the subsequent season of mediocrity, with Chelsea unable to win a home league match until October arrived.
Maybe the current crop are hell bent on a 'dramatic reconstruction' of the downfall of the class of '55. Of course in those days, Ted Drake was well and truly insulated against a torrent of armchair critics on social media or radio talk show phone-ins, telling him who to pick, who to buy, and how to play. Probably the worst that a Chelsea manager would have endured in those days would have been an angry letter in a newspaper. My, how times have changed, even if our superstars have seemingly taken us back to the flops of 1955-56.
Posted by Gary Watton
The author can be stalked at http://chelsea.thefootballnetwork.net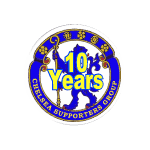 You can view all of the Football Network articles for the CSG here
DISCLAIMER: All articles written for the Chelsea Supporters Group 2005 (CSG) are those of the author and do not represent the views of the CSG. The views and opinions expressed are solely that of the author credited in the article. The CSG do not take any responsibility for the content of its contributors.