Chelsea Terrace Talk – Irish Examiner Article By Trizia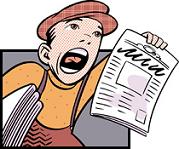 The loss at Everton had the feeling of a game too far for the fans. The air of resignation which had met many of the losses this season had been replaced by a palpable anger. The sheer gutless display the travelling 6000 had to endure was simply unacceptable.
This team has run out of excuses. In a week where we have succumbed to a late equaliser against Stoke which makes any possible decent finish in the league highly unlikely, and we have limped out of the Champions League after gifting goals to PSG was it too much to ask to see some sort of performance against perennial bridesmaids Everton? Apparently it was.
Mid March and our season is effectively over. There is no-one left to blame, no-one else to hide behind. Their frailties have been laid bare as have their lack of character and fight – and that is something as supporters we will not accept.
The lack of back-bone in the team is evident and it's something we are just not used to seeing. In recent years we have seen the likes of Ballack, Drogba, Essien, Desailley and even players like Lampard, Cole etc who will put up a fight and put in a boot where necessary. The current lot, with very few exceptions, are a bunch of cowards.
In the game against Everton there was a sustained targeting of Costa – Chelsea teams of old would simply not have allowed that. The team would have ensured that fire was met with fire – instead this team left Costa to be singled out with pretty predicable consequences. Yes, the referee should have done something about it but we know better than to expect anything from the adjudicators of our games – either on the pitch or off it.
All I'm going to say about the "biting incident" was that it wasn't a bite – it wasn't even an attempted bite – if he had wanted to bite him the pictures show he had every opportunity to do so – but he didn't. Barry confirmed he had not been bitten. But that has not stopped the hysteria in the press and I fully expect some sort of added punishment.
I again can't help but imagine Antonio Conte tuning into watch every Chelsea performance with perhaps a sense of uncertainty as to whether he has taken on something far more difficult than he initially thought. He apparently is an individual who speaks his mind and minces no words in terms of his opinion – remind you of anyone?
How will certain individuals react to that? There was much anonymous bitching to the press under Mourinho, this cannot be allowed to continue whoever the new manager is. The poisonous atmosphere it caused around the club was a disgrace and hopefully the individual(s) were identified and will be jettisoned in the closed season.
To have even a chance of re-establishing ourselves quickly we need the manager to be solely in charge – for any dissenters to be dealt with. But this does not extend just to the squad of players – how is a manager meant to put into his place his ideologies and methods when the owner keeps foisting his fraudulent football mates into the mix. It is time for Roman to ditch Emenalo, Grant and the rest of the hangers on who bring nothing to the table.
The constant interference of these aforementioned people and the various players bought above the manager's head and against his wishes will only further complicate matters and how the owner can't see that is beyond me. One could argue that it is exactly these people who have led us to where we are now – that the chickens have finally come home to roost. That it was only the skill and character of various managers and players who have put this off until now. You cannot have unqualified personnel making key decisions – it's just utter stupidity to think that you can. But I have beat this drum before…..
It's hard to believe that some of these players who are having shocking seasons were exemplary last season – most notable of these have to be Matic and Hazard. The Belgian especially has been almost anonymous and many theories have been put forward. Initially we were led to believe that Mourinho had destroyed his natural attacking flair by insisting on him playing his defensive part too. Then we were told it was his desire to leave and join PSG or Madrid and so was putting in minimum effort. His father has come out this week and insisted than there is no chance of him leaving Chelsea this summer and that also last year's player of the season has been suffering from an ongoing groin injury.
One then has to ask that if this really is the case why is he being played week in week out? As for Matic – who knows – from the footballing equivalent of the terminator to the footballing equivalent of Frank Spencer – someone please explain that to me.
Anyway, enough of my voice of doom, suffice to say that there are only three tasks left for this Chelsea team this season – beat West Ham, beat Tottenham, lose to Leicester – you know it makes sense.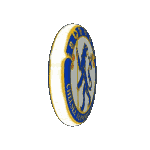 Posted by Trizia
(You can see all the Terrace Talk articles here)
DISCLAIMER: All articles written for the Chelsea Supporters Group 2005 (CSG)  are those of the author and do not represent the views of the CSG. The views and opinions expressed are solely that of the author credited in the article. The CSG do not take any responsibility for the content of its contributors.