Transfer Window Closed For Another Summer
"A king may move a man but the soul is still the man's"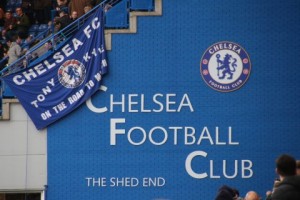 That's it! moves are done and dusted until the January window, we all have to get along with what we have until then. All the movers and shakers have done their little dance, cards are on the table and the battle continues, well after yet another international break.
Have we done enough or are we left a little short? Well we are not short of players, at this moment it's really unknown how many potentials we have out on loan and loaning is now the real name of the game. Even in these times of mega money, well in the Premier League, loans still play a very important role. Even the current England number one goalkeeper has gone out on loan, as Manchester City try and copy the "Galaticos" of Real Madrid, but really how many superstars arrived this summer? With loans nobody want to be caught out like Manchester United having let Pogba go on the extreme cheap, only to buy back at a world record price
We've needed some extra defenders for a while and this is most likely JT's last season, being 36 this season now is the time to pass on that knowledge to a few others. So we added another couple of defenders which included an old favourite in David Luiz.
Jose sold Luiz soon after arriving in a great deal for the club, we purchased him back for the difference of £18M in our favour, again reasonable business. However Luiz is not your average central defender, holding a position is his weakness, but his passing, shooting and free kicks are a big bonus, maybe Conte who has impressed at the start can do what nobody else could, but it's great to have him back (think he's happy to be back) all clubs need a clown prince and this man is a character, something that we missed badly last season. Now we have 5 central defenders if you include Ivan, given we have now a new right back, plus hopefully the return of Zouma sometime near the end of the year.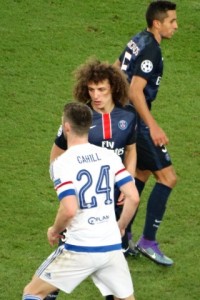 Midfield looks better balanced with maybe 3 holding players for 2 spots, Kante does look to be the buy of the summer, also good to see Moses being give that long awaited chance. Oscar (who can be amazing or invisible) staying gives us extra cover, with Fabregas having less time, and surely he needs a rest as do many after a very short summer break.
At last options on 2 upfront Batshuayi has looked sharp, so at last Costa has someone to deflect attention even if he chooses not to use it.
A year off from Europe, maybe not a bad thing, it helped Leicester last year, and those extra weekdays for a rest and recovery in a normal over busy season it can't be a bad thing. Many players will be jaded and burn out soon as always a summer tournament takes it out of players with constant football for 2 years.
Yes it's been a spend spend spend summer, records broken, but really not an influx of megastars unless you call Pogba and Ibrahimovic ones, Pogba I'm not convinced, and Zlatan at 34, the PL will take a lot out of him.
Arsenal did spend in the end, but that is now the need to stay in the top 4, without really being in a position to win it, another season of treading water, safe it what you would call it, nothing to be excited about, just safe. Tottenham had their chance last year and that is really all you can say.
Leicester, a neutrals fairytale, it's never so easy next time, and credit to their players for giving it the one year extra dream, but it's likely they will move on soon after the Champions League adventure though we did pick the diamond from their crown in Kante.
This year it could be back to the main contenders again. City, United, us and Arsenal (whom I'm sure would take 4th now) maybe one other out of a group of 4, but struggles are ahead for Palace, Watford, Bournemouth, Sunderland, WBA and maybe Southampton who again have lost players and managers.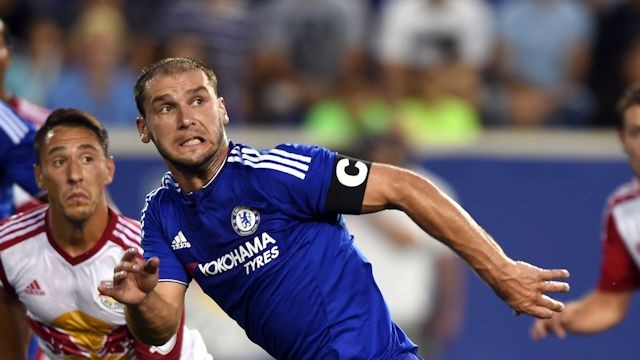 Could Burnley or Middlesboro or Hull survive? It's going to be hard, but 2 have made good starts, but that's been seen many times before top 4 in September, relegated in March.
I almost forgot, Merseyside! Everton with Koeman in charge will do much better than Martinez, plus they have a nice run of games, Sunderland, Middlesboro and Bournemouth, now here is an outside bet for the top 4.
Lastly Liverpool, and Klopp, very good manager, however are Liverpool just becoming a distant memory of a top club, like Wolves in the 50's, Leeds in the 60's Derby and Notts Forest of the 70's "Liverpool I remember them weren't they a top club in the 1980's?"
Finally, Jose. I'm sure he will be there or there about at the end, he brings his special magic to any club, but at a price, not in terms of money but there is often signs of carnage during and after. He's great and always special for us, though now I feel he's not moved on or developed as a manager.
We all have our time at the top and I'm not saying his shelf life has expired, but times have moved on so has football, he showed last year he had not.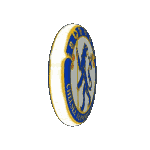 Posted by Voltaire
DISCLAIMER: All articles written for the Chelsea Supporters Group 2005 (CSG) are those of the author and do not represent the views of the CSG. The views and opinions expressed are solely that of the author credited in the article. The CSG do not take any responsibility for the content of its contributors.
Related Images: