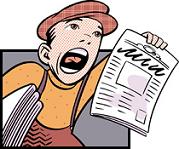 What Is Going On?
I wonder whether Conte's remark about "we're only big on paper" is aimed not only at the players, but Roman and the Board, and also himself?
Because as the team that he has selected for the last 3 games has shown the same faults, yet is comprised of most of the players who failed last season, why is he still selecting them? Why, when he has praised Aina, Chalobah, Alonso, Batshuai, & RLC to name some, does he persist in using the others – with similar results?
Is it him? The Board? That is what is perplexing. I thought that we had a manager with genuine credentials, based on what he'd achieved at Juventus, where he had to rebuild a team and got it promoted and won the Serie A title the following year, and at the Euros he took "the worst Italian team for 50 years" and turned it into the most organised team in the tournament.
I cannot work out why he hasn't ripped the team apart and composed one that is in his own image. Yes, we may well lose while it tries to gel, but one hopes that the players that he'll have selected will fight and try and justify their selection, none of which seems to apply to the team as a whole at the moment. Apart from Costa and Kante I'm hard pushed to recall any of our starting 11 who showed any of that commitment in the past 3 games – and I include Fabregas, even after his substitute appearance against Leicester.
It's all very perplexing. Nothing appears to have been learned. Another pretty disastrous summer in the transfer marked. We didn't bid high enough for certain players. How badly did we want them? Why can City and United pay stupid money for players and keep within FFP, yet seemingly we can't?
It's true, we're no ordinary football club. With our silent owner and his band of 2nd rate Board members, especially those in charge of player recruitment, it's all too easy to imagine complacency, interference, and sheer ineptitude in transfer dealings. Who would ever have thought that we'd miss Peter Kenyon!!? How much interference does the owner make in team selection, squad selection etc? We grasp at straws because how else do we wrap our heads round the seeming incompetence of someone who is a top-rated manager?
My overriding emotion after the Liverpool defeat and this one is actual Dismay. Add the first half against Leicester and the way (with Marriner's help) we didn't put Swansea to bed, one wonders what the hell is going on and when will Conte change things? If he doesn't change things for Hull then he has to be a major part of the problem, sharing as much responsibility as the players.
The only thing that makes this at all bearable is you lot, who are suffering as well. We're the Club, more so than any number of Mercenaries who flit in, take the money, then f*ck off.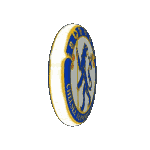 So win or lose, up the Blues.
Posted by CFCNick
DISCLAIMER: All articles written for the Chelsea Supporters Group 2005 (CSG) are those of the author and do not represent the views of the CSG. The views and opinions expressed are solely that of the author credited in the article. The CSG do not take any responsibility for the content of its contributors.