Chelsea Terrace Talk – Irish Examiner Article By Trizia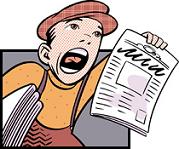 Few could have predicted that the team that capitulated so easily to Arsenal were even capable of a performance like that. The papers had made out that this clash was all about Mourinho – but in truth, that was never the case. The press had over-looked the fact that it was the twentieth anniversary of the death of one of Chelsea's favourite sons – Matthew Harding, and most fans were more concerned with ensuring that this was suitably commemorated by the club.
After this, the only thing that was important was the result – and Jose would have understood that. As it was, I thought the Chelsea fans pitched it perfectly – general indifference before the game, a tongue in cheek rendition of 'you're getting sacked in the morning' and, following our fourth goal a vociferous rendition of 'Jose Mourinho' which he acknowledged and then we went back to general indifference.
However, when the final whistle went, I stole a glance to the touch line and Mourinho stood there with his hands in his pockets and he looked shell-shocked – not angry, not upset but as if he could not understand what had happened and how it had happened.
What was the catalyst for this performance? Are Conte's tactics beginning to bear fruit or were some of those players on that pitch driven by a desire to mete out some retribution for the rumoured clashes with the Portugeezer last season? Not that it matters, but in a way, I hope it was the former as I want to see this tempo, this desire, this mentality every game – I don't want this result to be just the latest chapter in a playground feud.
I wonder whether as the team joyously celebrated that fourth goal, Mourinho with his head bowed was thinking about the part he played in last season's disastrous campaign – was he regretting it, was he wishing he could go back – would he have done things differently perhaps. Even if he was, he will never admit it. I have to admit that I felt a pang of pity for him then.
We as Chelsea fans will never forget that he led us to the Promised Land. Not once but three times – and Mourinho, especially in those first two campaigns was magnificent. I loved his posturing, I loved his obvious attempts to wind up the opposition, I loved the fact that he had made us successful beyond our wildest dreams – he catapulted us into the big time. He was so sure of himself, of his methods of what he could achieve. Yet yesterday he stood, a shadow of his former self, a mere guest in the castle in which he was previously king – now not only defeated but taught a harsh footballing lesson – humiliated even, and I felt for him.
I had wanted to hate him, I had wanted him to throw some spiteful barbs our way, I wanted to be able to view him with disdain. But I know now that I never will – he will be inextricably linked with Chelsea forever and personally I think that is as it should be because the good memories will always over-ride the bad and it was an exhilarating ride.
That said, it is a chapter that is now firmly closed – although I do wonder whether the decision to play Eric Bailly was his final love letter to us – he was woeful. In fact their whole defence was woeful, which isn't something you would often say of a Mourinho side. But I would rather concentrate on our performance than United's shortcomings. It is a relief to be seeing signs of Matic returning to form and obviously a marauding Costa must be terrifying for the opposition but equally we need to give Conte some credit for getting back to basics and playing to our strengths as well as players in their natural positions. He is also increasingly starting to introduce some of our youth players at the same time as slowly phasing out some of our older stars. A common sense approach.
Conte seems to be a safe pair of hands – someone who will build for ongoing success – someone who nurtures the relationship between players and manager as well as fans and manager because he understands that it's easier to do it this way. Jose was always revolution which inevitably led to discord at times, but it was the best of times and I wouldn't have swapped them for the world. Conte is more your evolution which is what we need now – a long term strategy which may take a little time but will be better for the club in the long run – the girl next door if you like – as opposed to the high maintenance super-model.
Mourinho's return had to happen for the story to be finished as his first tenure left a jagged wound between the fans and the club which although healed had left an ugly scar. The second tenure ended in a far more typical manner with many of the supporters accepting that he had to go for the sake of the club.
For me, the result, the way we played, the humiliation of United was sublime, but I did feel a pang that it was at the expense of Jose – I just can't help it – those feelings will fade with time, but I know that I will never be able to hear his name and not think of that game up in Bolton where he made little old Chelsea the Champions of England – but that king is dead – long live the new Chelsea king.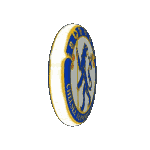 Posted by Trizia
(You can see all the Terrace Talk articles here)
DISCLAIMER: All articles written for the Chelsea Supporters Group 2005 (CSG)  are those of the author and do not represent the views of the CSG. The views and opinions expressed are solely that of the author credited in the article. The CSG do not take any responsibility for the content of its contributors.