The Dog's Bark But The Caravan Moves On
The Dog's Bark But The Caravan Moves On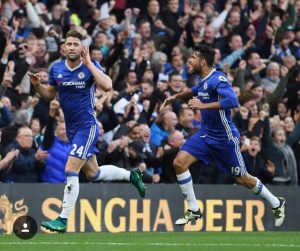 What is there not to like about yesterdays result? the press in 2 minds. Do they ignore the thumping of their favourites, or do they have a dig at Mourinho?
Jose has played a major part in our development he was the innovative when he joined us off Porto's Champions League win, maybe he saw the opportunity with the arrival of Abramovich and his mega millions which would change football as we knew it, gentleman Ranieri, aka The Tinkerman, was still yet to know his team or formation, 12 years too early.
Maybe Conte is the new man, taking football on to a new level, he has history of a fine Italian wine, a desire to win and win big if the opportunity presents itself, there is no slacking off of calling it off after delivering the goods, just like us fans he want 4, 5, 6 or even more, if it's there for the taking he's going to go for it and that is to be admired.
I'm not going to have a harsh work about Jose, he is our most successful manager, and he did bring us up to the level of a World Club and at the right time, so much more difficult now when many Clubs have the mega billions. He enabled our dreams to be realised and he will always have a special place in our hearts and rightly so.
However, I will say, the game has moved on and maybe our old "Special One" is not as special as he once was?
The games changed, he's been around and obtained success everywhere he has been, not just in one league but in many. Times change people learn to adapt well excluding Wenger who was still as abject last season as he has been against us for 11 years.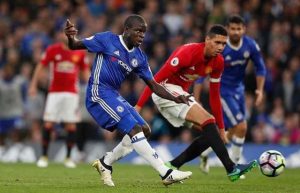 Jose's flaws where he was happy with a 1-0 or 2-1, he knew we could shut up shop or bag another if we wanted, many just accepted damage limitation when against us.
Many of us wanted the extra, lets bag 5 or 6 against teams, let's dismember them and let then be in awe, but we often took our foot off the gas. Conte appears to be different, 4 is not enough, just what us fans want to know.
Yes last season was a big disappointment, and many players let the club down, themselves too, player power is a bad bad thing. Jose was sunk buy those players and it left a very bad taste in the mouth, however it showed that he had not learned different things over those wonderful 12 years, a great manager could / should still cast his magic even when up against it, or was the apple just too rotten to the core?
Thus a 4-0, not mind blowing like the 5-0 in 1999, but impressive all the same. Good enough to see positives and new beginning starting to flourish, a new chapter is being forged, we might not yet be good enough, but the signs are there.
We all had a super Sunday, plenty of silly grins this morning and plenty to be encouraged about Jose as some wags said "Maybe not so special anymore?"
Still special to us, just not as Manchester United's manager
Pictures from Chelsea FC Instagram page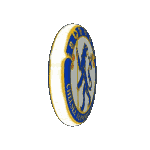 Posted by Voltaire
DISCLAIMER: All articles written for the Chelsea Supporters Group 2005 (CSG) are those of the author and do not represent the views of the CSG. The views and opinions expressed are solely that of the author credited in the article. The CSG do not take any responsibility for the content of its contributors.
Related Images: