West Ham Follow Up Meeting
West Ham Follow Up Meeting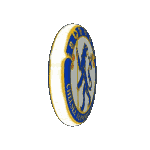 Last night we met with senior club representatives to share our membership's views and experiences from before, during and after the West Ham game.
The club discussed in detail the exhaustive measures they had taken to try and ensure that this fixture passed off without incident and we are satisfied that they did everything reasonably within their remit to achieve this.
However, as this fixture was not at Stamford Bridge, and not managed by Chelsea personnel, their role on the day was restricted. That said, they have taken all comments on board and appreciate the gravity of the matters discussed. As such they will be ensuring that the information which was shared with them last night will be put to West Ham and the Met police for comment and to address the numerous issues that were raised.
We will share further updates as they become available.
CSG Committee
Related Images: