Chelsea v Man Utd – Match Summary
Chelsea 4 Man Utd 0 – Sunday 23 October 2016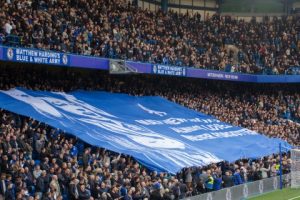 Always a highlight fixture of the year for me, with or without Man United's new manager who, once upon a time, bled blue as much as any Chelsea supporter. I have to confess to feeling a tad nervous coming into this game, not because I thought we couldn't beat them, because we could, but I just wanted to win this game more than any other so far this season.
Thanks to the media hype, the game was made so much more about Jose's return and how he might be received by the Chelsea fans and players following his departure last December. So it was pleasing that his "return" went pretty much unheralded inside the ground prior to kick off, a polite ripple of subdued applause when Neil Barnett announced his and his coaching colleagues' names as he read the teams out, and in fact Juan Mata received a much warmer reception.
In our own team news, manager Antonio Conte went with the same 3-4-3 lineup that beat Leicester last time out; Courtois in goal, supported by Azpilicueta, Luiz and captain Cahill as the three centre backs, with Moses and Alonso out wide. With Kante and Matic in their central midfield positions, Pedro and Hazard were supporting Diego Costa up front. On the bench were Begovic, JT, Aina, Chalobah and Batshuayi, plus good to see the return of Willian and Oscar following bereavement in their respective families.
As the teams came out on to the pitch, the Matthew Harding stand unfurled a banner across the lower tier in memory of the man himself, our former vice chairman and fellow supporter, who tragically lost his life along with friends returning from a League Cup defeat at Bolton 20 years ago. It was Matthew who started the blue revolution that Roman Abramovich continues today at Stamford Bridge, and we have a lot to thank him for. Always loved, never forgotten.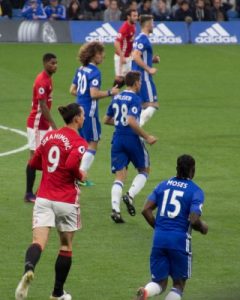 On to the game, with United winning the toss and switching ends (booooo!) we kicked off. And it took just 30 seconds of popping the ball around and Alonso dinking a perfectly weighted ball over to the seemingly invisible Pedro for him to slip past the two defenders, Smalling and Blind, and around De Gea before simply slotting the ball into an open net in front of the Matthew Harding faithful. With wild celebrations on and off the pitch, no one could have scripted that start any better, and no doubt Matthew himself will have been looking down with a wide grin on his face. But a bit churlish of the referee to book Pedro for his goal celebration, especially given the occasion.
Our visitors must have been unsettled by that, but possibly still confident in having loads of time to come back at us. But if they had come to prevent us from scoring like they did against Liverpool, then their plans had clearly gone seriously wrong.
So what did United have to come back at us? Well, they had Valencia who was doing a pretty good job exploiting the spaces on their right wing, and when he got past Alonso and put a pretty decent cross over to the towering Ibrahimovic, it was a relief to see the big man's header go over the crossbar. Apart from the ability to cross from wide areas, I'm not sure they were up to much else.
But with the slim advantage, it was still a pretty even game, both sides creating chances. But as time wore on, we were playing with more confidence and command and our chances looked a lot more promising. A corner from Moses a quarter of an hour in was played short to Pedro, who found Hazard on the edge of the box and with a swivel of his hips nearly doubled our lead with a blast at goal, only to narrowly miss the post. It was starting to look a bit ominous as you felt a second goal was coming.
We were looking more and more comfortable, and United were clearly struggling to handle the freedom in which our forwards were playing, exploiting the spaces they were unable to close down. And on 20 minutes, the inevitable. A corner from Hazard, the ball flicked on by a couple of red shirts before dropping for captain Cahill, who blasted the ball off Blind's backside and into the back of the net. Someone pinch me!
It was relentless at times, United really didn't know what was happening to them, and where the next attack was coming from, and we really were all over them. Who could have predicted this? And at the other end, when they did pretend to threaten, Courtois and the adaptable back line were there to cover and clear, even when they were getting a bit more of the ball in the closing moments of the half. HT 2-0.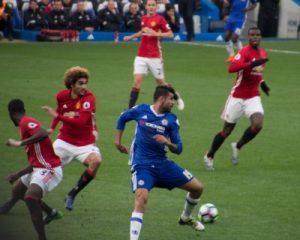 Continuing the poignant Matthew Harding tributes, his children were introduced to the crowd and were invited to walk around the pitch, taking the applause as they went along accompanied by a rendition of One Matthew Harding. Also good to see the United fans equally gracious, it's times like these when football rivalries can be put to one side.
Second half and no changes for us, and why would we? Our visitors did make a change, old Chelsea favourite Juan Mata on for the hair bear.
A solid start to the half, still probing in the final third. After Costa found the net from an offside position we pushed on, both he and Hazard looking dangerous, weaving their way through the red shirts. And it wasn't long before a penalty shout went up, Hazard looking for a one-two with Costa before Bailly left a leg out, which left our man tumbling into the box. Referee Martin Atkinson was having none of it though!
The guys in red must have thought they still had a say in the game in the early stages of the half, they were getting a fair amount of possession and, of course, the next goal would be crucial, whatever way it went. But while United were pushing forward in numbers, they were always vulnerable to the counter attack and ten minutes into the half we did just that when Kante and Moses broke with Hazard and Costa just ahead of them. But Smalling just about got back in time to put in a last ditch block on Hazard's eventual shot on goal, but it was nearly game over for United.
United continued to push but our defence was holding firm, all hands to the pump where needed, with Courtois on hand to push away any stray shots that breached the back line. But the onus was on the visitors to score if they were to have any chance of getting back into the game, and we were resolute in making sure they didn't do that.
An hour gone and a well worked move around the outside of their box led to our third goal and the killer blow. A quick interchange of passes between Hazard, Kante, Matic and swiftly back to Hazard as he slipped unchallenged into the box, skipped past the approaching defenders, and a low shot despatched into the far corner. We made it look so easy, very Hazardesque, and now 3 goals up.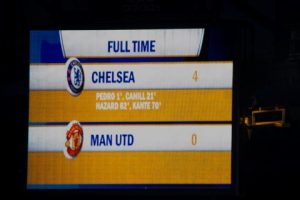 Ten minutes later and it really was game over, another well worked and patient build up, biding our time until a quick flick on to Kante from Pedro left our pocket dynamo to just wander towards goal, with enough time to take the ball for a stroll round the shops and through the park before finding his spot to send the ball past De Gea for goal number four. Absolute scenes around the ground, as the most likeable and popular guy on the pitch was mobbed by his team mates into a mass of jubilant blue. That was it, game over, no chance of United coming back from that, I could finally relax. And breathe……
Finally time for our first change, Chalobah on for Pedro who, as well as his flying goal, had a fantastic game to show there is some substance to his work rate.
The atmosphere was cracking, as it had been all night, but the ironic chant of the night came when in a moment of twisted nostalgia a number of home fans were singing Jose Mourinho's name, following the You're Getting Sacked in the Morning chants emanating from the Matthew Harding end. Nothing was going right for United, Ibrahimovic was anonymous, as was the over hyped and frustrated Pogba. As the chant from the home crowd went, what a waste of money!
With just under 15 minutes left to play, our final and double substitution saw Eden Hazard replaced by Willian and Diego Costa replaced by Twitter King Michy Batshuayi (he answered one of my tweets this week, don't you know!).
The clock was ticking down and the game was effectively over, anything United might produce would be a mere consolation. We had pretty much taken the pi….Mickey out of them all game, and it probably didn't help when our talented youth player Nathaniel Chalobah spun round and nonchalantly nutmegged Herrera, just because he could. The Ole's were on as we strolled around the park just passing the time of day!
I think as a home crowd we were almost stunned, in awe of the performance we had witnessed and were letting that performance and soon to be result just sink in ahead of the final whistle. But our manager soon brought us out of our dream state, gesticulating to the crowd to get up and make some noise in celebration of one of the big nights at the Bridge, and hopefully a turning point of our season, as yet another resounding win with a clean sheet was achieved playing under our new system.
What a game and oh what a night, and after all the hype, we've finally exorcised the ghost of Mourinho past, time to move on to a new chapter of Chelsea history.
Forza Conte!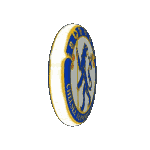 Posted by Chelsea Debs
Debs can be found on Twitter as @cfcunofficial and at cfcunofficial.com
You can read all Chelsea Debs 'Match Reports' here
DISCLAIMER: All articles written for the Chelsea Supporters Group 2005 (CSG) are those of the author and do not represent the views of the CSG. The views and opinions expressed are solely that of the author credited in the article. The CSG do not take any responsibility for the content of its contributors.
Related Images: