Chelsea Terrace Talk – Irish Examiner Article By Trizia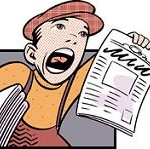 Where to start?
First and foremost I think I need to thank Arsenal. Yes, you heard that right. If it wasn't for that loss to Arsenal I don't think Conte would have bought his revolution forward and decided there and then to change the way we play. It was the key moment of the season – it convinced Conte that there was no point to an extended settling in period, a "let's see what they can do" – he had seen enough and it wasn't in any way useful in terms of what he wanted to do. That said it was still a brave move and it's only with hindsight that we can say it was exactly the right thing to do.
I still went to the Ethiad with some trepidation though. Despite everything we have seen in recent matches, I didn't think we could win up there and most I spoke to before the game would have taken the draw in a heartbeat.
The City fans were uber confident before the game and didn't take the loss well – it was all the referees fault apparently, and Luiz should have been sent off, and they should have had a penalty – actually, make that two penalties – so nothing to do with De Bruyne missing an open goal from four yards then, or Aguero failing to take his chances and not actually scoring any goals themselves? Still you don't have to look far to see where this sense of being wronged and entitlement comes from – step forward one Pep Guardiola.
His ironic clapping of the referee was totally unnecessary (let's see if he gets fined for sarcasm as Mourinho did), his petulance at ignoring the hands of many of the Chelsea players at the end of the match and his refusal to acknowledge the intent behind Aguero's disgraceful challenge show him for what he really is.
The City team totally losing the plot near the end of the game was priceless – total heads gone. Special mention goes to Chalobah for not allowing youth to stop him defending the Chelsea badge – I'm sure JT has drilled into the youngsters "one in all in", to Fabregas for the perfect way he played Fernandinho and to Costa who sprinted from the bench to the melee and then didn't get involved – much to the consternation of all the haters. If we can drive a team packed with such talent as City's to behaving like that to try and stop us, then we have them running scared. Aguero, brilliant though he is, has a dark and violent edge which is rarely talked about by the media, whereas Costa who is little more than a pantomime villain has officially been classified as some sort of footballing nut job. Aguero's 'tackle' on Luiz was not simply a 'strong challenge' Pep, it was a pre-meditated, cowardly assault and he has previous – the last two footed challenge on David Luiz was equally horrendous and went unpunished and could have finished his career. At least this time he got the red card he deserved, but had that been Costa I'm sure the government would be discussing the reintroduction of capital punishment by now.
But let's turn our eyes away from the ugly and focus on the sublime. Costa has been a revelation this season. He is fitter, happier and virtually unplayable. He tormented City – he seemed everywhere at the same time. His strength allowed him to just shrug off challenges and you could see the determination in every movement – his focus was on goal – nothing else. Has this turnaround been bought about by Conte? Possibly, in part, but our Diego does seem to be a changed man since he's got himself a four legged friend. Bella the dog seems to have made our Costa a reformed character. One who wants to play football without ripping someone's head off – someone who seems to finally be settling in London rather than pining for Madrid – I hope the club have organised Bella her own bodyguard because the thought of a Diego Costa without his pooch would result in the national guard being deployed!
And we can't talk about the sublime without mentioning Hazard – back to skipping, dancing around the pitch causing consternation and fury amongst the opposition – so much so that City simply resorted to the black arts to try and stop him – i.e. kicking lumps out of him – not that it worked despite getting little protection from the referee. Our kit man must be used to replacing Eden's ripped and bloody socks – I'm sure it just makes the Belgian even trickier and harder to catch.
And we can't leave out Luiz – this week's word for Luiz is 'majestic'. For years in this column I have bemoaned the lack of a really serious contender to take over from John Terry as captain – well, I tell you what, since his stint in France, the Brazilian has come back a polished gem and personally I think he is beginning to look like Captain material.
I can't leave out Kante – quietly gets on with his job without any fuss or fanfare. There's a reason that Leicester are a shadow of the team they were last season and that's because their heart now plays number seven for Chelsea.
What we need now is for Conte to ensure these players do not become complacent which does seem to be a Chelsea standard whenever we go on a successful run. We are notorious for getting ourselves up for the big games and not turning up for those games we are expected to win. Conte should nail the press clippings from the Swansea game on the dressing room door and do what he can to persuade Fabregas to stay – we need that kind of strength in depth. There is still a long way to go in this campaign and it's still all a bit close but we have as good a chance as anyone in this funny old game to ensure we end up over the moon and not as sick as a parrot!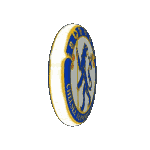 Posted by Trizia
(You can see all the Terrace Talk articles here)
DISCLAIMER: All articles written for the Chelsea Supporters Group 2005 (CSG) are those of the author and do not represent the views of the CSG. The views and opinions expressed are solely that of the author credited in the article. The CSG do not take any responsibility for the content of its contributors.
'Chelsea Supporters Group' can be found on Twitter and Facebook