Season Ticket Renewals Now Open
From the official Chelsea FC website:
"Season ticket holders can renew their season ticket for the 2018/19 campaign online now, and application forms have been sent out and should arrive with supporters in the next couple of days.
Supporters wishing to pay online can log into their online accounts to renew.
Supporters can renew with finance online here.
The renewal deadlines are as follows:
· Zebra finance home season ticket 27 April at 5pm
· home season ticket with other payment method 11 May at 5pm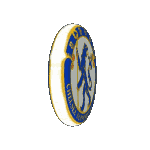 Supporters wishing to move seats should NOT renew online and instead complete the season ticket application form in full and return this to the ticket office. We recommend all applications are posted back via Royal Mail Special Delivery"
'Chelsea Supporters Group' can be found on Twitter and Facebook
Related Images: