Chelsea Terrace Talk – Irish Examiner Article By Trizia
It was probably not the best idea to put a keyboard in front of me at this precise moment in time – given we have just given up one of the proudest records in top flight football. I'm not sure what makes me angrier – the fact that we gave it up without a whimper or the fact that Conte stood by and did nothing to remedy the situation as Tottenham gained the upper hand.
What makes it worse was until the equaliser we seemed to be neutralising them – without their talisman Kane on the pitch granted, but even their end which incidentally looked like a sequel to Night of The Living Dead – all be it with a drum, had been very quiet and looked nervous.
Instead, of capitalising on our slight edge to pay for Conte's stubborn insistence on playing Moses – a player that would fail who has consistently failed to lift himself to the dizzying heights of last year's averageness…..
Not that I should single him out given the apathy of the majority of our players but let's move on.
So close to half time, it was a massive blow – but a rallying half time team talk a couple of tweaks and we could have got something. But Conte's days of enthusiasm and passion are long behind him – gone are the joyful leaps into the crowd – our opening goal barely registered. Instead, he stood on the touch line alone – seemingly lost in his thoughts. Thoughts of starting again elsewhere I imagine. For what he did for us last season I will be eternally grateful, but I truly believe he is harming the team now. You can only give so many defeatist press conferences without it affecting what goes on on the pitch. And sadly, his legacy won't be that league win, but the shambles he will leave behind when he finally walks out the door.
As soon as Tottenham scored their second he should have looked to change it – bring on Giroud at the very least – yet even their third goal didn't stir Conte into trying something else. Only with 10 minutes to go, when it was too late and every stand was apoplectic with rage and screaming for substitutions did he acquiesce.
This is not to say that this mess is all his fault. I can't remember in all my time following this team, where we have had such a gutless group of players. We are losing to our biggest rivals, the crowd is furious, we have little to lose yet we ended the game without a single booking – NOT A SINGLE ONE.
I want those players to hurt like I'm hurting – I want them to be flying into tackles, hacking those Spurs players down, getting into scuffles – doing whatever it takes – show me their suffering.
Instead we rolled over and gift-wrapped the game and the last hope we had of finishing in the Champions League places and handed it to them on a platter.
Do these players have any self-respect? Do they care?
And then we had to listen to Conte telling us that the team are working hard and giving everything they can – firstly, don't insult our intelligence – anyone with even a modicum of football knowledge can see that is far from the truth. Secondly, why is he even defending them – they are not playing for him – they are simply going through the motions while urging their agents to secure them contracts earning millions elsewhere.
As I write this an ex-Chelsea (and Spurs) player tells me to have a little perspective – he reminds me that during our 28-year unbeaten home record against Tottenham – Spurs have managed just 3 domestic trophies – we have won more European trophies than that during the same period – never mind the titles, league cups and FA cups.
To be honest, this is little solace because I have felt for a while that we are on a downward spiral with a few lucky highlights which have distracted many from the overall trajectory of the quality of the team.
Many will wave their calculators at me and expertly calculate the tens of millions we have spent in the last 5 years. But that doesn't mean we have been buying quality because we certainly haven't. I have been saying for a while now that we are no longer at the top table when it comes to vying for the best players in the world. Barcelona, Madrid, City even United – we are now firmly in that second tier (and hardly front runners in that group), and I'm afraid being in that second tier makes it very difficult to secure Champions League Football – and no Champions League Football makes it very difficult to sign decent players – so here we are in perpetual loop of doom.
Timing wise, this could not have happened at a worse point in time. Being out in the cold is not where we need to be when we are in sight of an extensive period of flux as we look to relocate to build our new stadium. Imagine playing every game away from home, quite possibly in a stadium which travelling wise is at best difficult at worst impossible for a large section of your support, while trying to rebuild a team almost from scratch and without the money that Champions League will bring in, nor the luxury of being able to attract the elite of the sport.
Manager wise – who next? Having seen Mourinho and Conte suffer the same fate here who of any consequence will fancy the job? Especially with all the issues previously mentioned. I have heard the usual names bandies about but I don't know why they would come here. If I was an in demand, successful manager SW6 would hardly be in my short list. The lure of a life in London is in our favour, and I would imagine the money would match most clubs offering, but there are just so many other clubs who could offer so much more that it does worry me now that as well as second tier players we will be reduced to second tier managers.
It really is very depressing.
Now if you could all leave me to my personal grief, I am going to order myself a very large drink.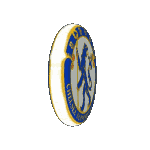 Posted by Trizia
(You can see all the Terrace Talk articles here)
DISCLAIMER: All articles written for the Chelsea Supporters Group 2005 (CSG) are those of the author and do not represent the views of the CSG. The views and opinions expressed are solely that of the author credited in the article. The CSG do not take any responsibility for the content of its contributors.
'Chelsea Supporters Group' can be found on Twitter and Facebook