Four Matches Moved For TV
From the official Chelsea FC site:
"Four Chelsea fixtures in the opening weeks of the season have been chosen for live television coverage.
The broadcast selections have been made for August and September, and the Blues will first be on TV when we take on Arsenal at Stamford Bridge. That game remains on Saturday 18 August and will now kick off at 5.30pm, shown live on BT Sport.
Our away matches at Newcastle and West Ham have been put back a day, with Sky carrying coverage of those. September concludes with a home game against Liverpool and that will be a 5.30pm start on Saturday 29 September.
The ticket on-sale dates for the forthcoming season will be announced on this website on Monday"
Chelsea v Arsenal – Saturday 18 August, 5.30pm – live on BT Sport
Newcastle v Chelsea – Sunday 26 August, 4pm – live on Sky Sports
West Ham United v Chelsea – Sunday 23 September, 1.30pm – live on Sky Sports
Chelsea v Liverpool – Saturday 29 September, 5.30pm – live on BT Sport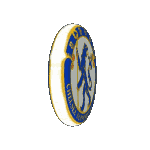 DISCLAIMER: All articles written for the Chelsea Supporters Group 2005 (CSG) are those of the author and do not represent the views of the CSG. The views and opinions expressed are solely that of the author credited in the article. The CSG do not take any responsibility for the content of its contributors.
'Chelsea Supporters Group' can be found on Twitter and Facebook