Chelsea Terrace Talk – Irish Examiner Article By Trizia
They say that if you can't be good, then you need to be lucky – well we have ridden our luck on a number of occasions this season, and Saturday was no exception. That luck which has helped us to achieve our current "unbeaten" status bizarrely may not actually be doing us many favours. It has perhaps made the players more than a little complacent despite some pretty average performances.
Regardless of some of their big-ticket players, few would argue that this is one of the worst United sides for quite some time. And their performance in the first half should have seen the three points safely tucked in Sarri's pocket along with his 20 Benson and Hedges. We were head and shoulders above Mourinho's team but we didn't take advantage of our dominance allowing United to re-group in the second half and almost walk away victorious.
Sarri's team selection left me confused.
Morata is spent – the couple of recent goals have not convinced me otherwise and again, against United he was abysmal. He is not suited to the Premier League, he is not interested in being here, he does not put his life and soul into any game; he must be so frustrating to play alongside – we need him gone.
Giroud may also not be scoring at the moment but at least his movement and desire causes problems for the opposition. He also seems to link up much better with Hazard.
Then there is Willian.
I'm not sure whether transfer rumours turned his head in the summer, or whether the fact that he is not an automatic first pick has had an effect, or whether he just doesn't get the new system, but he is a passenger. And one that we can ill afford to carry, especially when we already have Morata on the pitch. Pedro gives the team so much more – he is so much more positive, he drives us forward, he tracks back, he is full of energy – he should be ahead of Willian every day of the week.
The Kovacic v Barkley discussion is a far more complicated one. They are very different players and offer very different things. I would argue that Kovacic is far more creative and his inclusion seems to get the best out of Hazard, but perhaps Barkley offers you a more direct path to goal and gives you that physical edge that is so often needed in the Premier League.
Sarri also waited far too long to make the changes and yes, he got away with it, but I still maintain that he was lucky above anything else.
Unbeaten may sound impressive, but draws take their toll and many more of those will see us slide down the table – we need to capitalise on our dominance and we need to score more goals. I'm not going to bleat about the need for a goal-scorer – any five-year-old can see that that is what we have been missing since at least Costa left – and arguably before, having no one really to play alongside him or instead when he was side-lined. I dream of Cavanni but given our recent forays into the centre forward market, I won't hold my breath.
Of course, the other bid talking point from Saturday's game was that scuffle. I know it's not really PC but I do love a punch up on the pitch or in the dugout. As if the 96th minute equaliser wasn't brilliant enough to see Mourinho completely lose his shit over Marco Ianni's celebration was pure Jose – good job the Italian didn't complete a knee slide in front of the opposition bench or run the entire length of the touchline punching the air in joyous abandon – that would have really taken the proverbial…..
I loved Jose playing the victim and graciously accepting an apology when he was the one windmilling in the direction of our bench – it reminded me a little of the man of old – our Jose *sigh*
Anyway, theatrics over for the time being. Sarri needs to make this team a little more cut throat – or we'll be looking at more mid-table mediocrity before Christmas.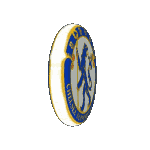 Posted by Trizia
(You can see all the Terrace Talk articles here)
DISCLAIMER: All articles written for the Chelsea Supporters Group 2005 (CSG) are those of the author and do not represent the views of the CSG. The views and opinions expressed are solely that of the author credited in the article. The CSG do not take any responsibility for the content of its contributors.
'Chelsea Supporters Group' can be found on Twitter and Facebook