Chelsea Terrace Talk – Irish Examiner Article By Trizia
There are a lot of decisions to be made in the next month or so. Chief amongst those is whether the manager is going to continue to try and implement "Sarri-ball" (for want of a better term) with a group of players who on the whole do not suit this system. It's akin to hammering a square peg into a round hole, which is achievable with a lot of brute force and a big enough hammer, but the result is an ill fit and usually an item not fit for purpose.
And that is effectively where we are now. So next decision, would be Chelsea's – do they buy Sarri the players he needs to accommodate his signature style? Based on recent years I'm not so sure. Obviously Jorginho was a Sarri signing (we'll come back to him), but based on what we have seen so far, we need at least 3 or 4 players to have a realistic go at this new approach, and the club haven't been exactly willing to either splash the necessary cash recently, but even less give the manager free reign on choosing the personnel to sign.
Some of you may be thinking I am getting overly concerned given that we have lost just the one game this season. If that's your stance, I'd wager you haven't seen us play much this campaign. We have been poor for most of our games with only a couple of notable exceptions; indeed, we have actually been getting worse game by game. The performance and result against Tottenham has been coming – the Everton game was a huge warning – a warning that Sarri chose not to heed. In fact, he more or less said after the game that he knew it was coming. This worries me enormously.
I get that that he has a project and there is going to be some pain before he (hopefully) achieves his end goal. But he cannot simply allow us to get battered before we get there. He must have a Plan B surely? Even when he gets the team to where he wants it to be, he will still need a Plan B yet we have seen no sign of this all season and specifically against Tottenham. We were getting hammered in every area and yet Sarri still only made small changes late on. This does not bode well.
The other decisions involve some of the current team. The biggest and most controversial of which is what he has done to Kante. I cannot think of many managers that would take arguably the best defensive midfielder in the world and not only play him out of position, but then put someone like Jorginho in his place.
With Kante not in position the back four are horrendously exposed – especially Luiz. And as for Jorginho, it seems to me that you put a man on him and he is effectively out the game. So, what exactly has Sarri achieved by these decisions? I get that Jorginho was the central pin in Sarri's plan – but are we really going to have to watch the diatribe being served up until Sarri gets the players he wants/needs? Sarri needs to have some sort of contingency plan because Mourinho and Conte both found out the hard way that the manager often doesn't have much say in playing personnel.
Then there is Morata and Sarri's insistence on picking him ahead of Giroud. Don't misunderstand me – Giroud is not the answer either but at least he does a little more than simply hang about off-side with a face like a slapped arse. The Tottenham game was crying out for some height, some physicality – had Sarri made the change earlier perhaps we could have got something out of the game.
The English league is very different to the Italian league – far more unforgiving. Far more physical, faster, I'm not even sure that should Sarri get to the point where he has the team he wants, playing the style he wants, whether it could successfully compete in this league anyway.
I think that to date he has been fortunate – a mixture of luck and the advantage of being an unknown quantity has made most teams face us with a certain amount of trepidation. That initial fear of the unknown has all but dissipated and that "performance" against Tottenham has left us very exposed indeed. Any manager watching that will believe they have more than a decent chance against us and should Sarri not come up with some interim plan, they'd be right.
I have a feeling that it's going to be a long season.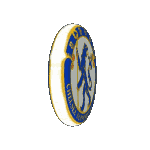 Posted by Trizia
(You can see all the Terrace Talk articles here)
DISCLAIMER: All articles written for the Chelsea Supporters Group 2005 (CSG) are those of the author and do not represent the views of the CSG. The views and opinions expressed are solely that of the author credited in the article. The CSG do not take any responsibility for the content of its contributors.
'Chelsea Supporters Group' can be found on Twitter and Facebook
Related Images: