Home To Forest In The FA Cup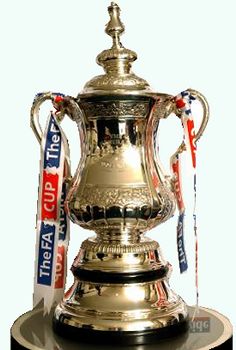 From the official Chelsea FC website:
"The draw for the FA Cup third round was made at Stamford Bridge this evening, with the Blues handed a home tie against Championship side Nottingham Forest.
Ruud Gullit, our former manager who guided us to FA Cup glory in 1997, was back at the Bridge to carry out the draw, traditionally one of the highlights of the domestic football calendar.
The Dutchman, who joined Chelsea in a playing capacity from Sampdoria in 1995, was tasked with pulling out the home teams while ex-England international Paul Ince drew the away sides.
The Blues, who have reached the final in the previous two years, secured the trophy last May as Eden Hazard's penalty ensured we got the better of Manchester United at Wembley, and following tonight's draw our defence of the trophy begins at home.
Nottingham Forest are currently fifth in the Championship and they visited the Bridge last season in the Carabao Cup, with the Blues winning 5-1.
Our assistant first team coach Gianfranco Zola, who was part of Gullit's team which beat Middlesbrough to win the competition in '97, was in attendance as the draw was made, and the Italian provided his reaction to the Blues being paired with Forest.
'I saw them play against Leeds away and they are a really dangerous side,' said Zola. 'It's a good draw. We play at home and we want to go through so it will be a cracking match.'
Also watching the draw being made live were students who recently completed a Chelsea Foundation programme, as well as supporters of the club's global charity partner Plan International.
The Foundation has been working with the English Football League Trust (EFL) and National Citizen Service (NCS) since autumn on a programme for young people, aged 15-17, to learn vital life skills, push their limit and build confidence which helps their transition into adulthood and looks good on their CV.
The students have come from the 'Chelsea Champions' programme with two schools – Thomas Bennet Community College and Fulham College Academy Trust – involved.
In total, 12 students signed up and they have excelled since, with the second phase of the programme involving trips to both Stamford Bridge and Cobham, where they pitched their Phase 3 social action charity projects.
With all students having now completed those projects, and as a reward and celebration of their efforts, the group were brought back together to reflect on their journey and enjoy the experience of watching the FA Cup draw live.
It's sure to have been an experience they won't forget in a hurry!"
Draw in full:
Bolton v Walsall or Sunderland
Millwall v Hull City
Gillingham v Cardiff
Brentford v Oxford United
Sheffield Wednesday v Luton Town
Manchester United v Reading
Everton v Lincoln City
Tranmere or Southport v Tottenham
Preston North End v Doncaster
Newcastle v Blackburn
Chelsea v Nottingham Forest
Crystal Palace v Grimsby
Derby County v Southampton
Accrington Stanley v Ipswich Town
Bristol City v Huddersfield
Wrexham or Newport v Leicester
Fulham v Oldham
Shrewsbury v Stoke
Solihull Moors or Blackpool v Arsenal
Manchester City v Rotherham
Bournemouth v Brighton
West Ham United v Birmingham
Woking v Watford
Burnley v Barnsley
QPR v Leeds
Sheffield United v Barnet
Norwich City v Portsmouth
Guiseley or Fleetwood v AFC Wimbledon
West Brom v Wigan
Middlesbrough v Peterborough or Bradford
Wolves v Liverpool
Aston Villa v Swansea
Ties will be played 4-7 January.